The first Indian all-women crew, who are circumnavigating the globe, were welcomed to Cape Town's shores on Friday morning.
The sailing crew, aboard the INSV Tarini, were welcomed by Mayor Patricia de Lille as well as the Indian high Commissioner to South Africa and the Indian Consult General for Indian in Cape Town.
The Mayor said the women's achievement shows women can achieve anything they want with hard work.
In total the Indian crew will cover a distance of 21,600 nautical miles and do it without any engine for propulsion.
De Lille pointed out that on their return to India they will cross the equator for the second time… unlike all those women from India who came to the Cape less than 200 years ago, but never crossed the Equator for a second time to return to India.
"They were enslaved by the Dutch and English, and brought to Cape Town's shores to work hard labour.
"It is this hurtful history that will always bind us as two nations through our shared heritage.
"Today, it is encouraging to see young women being empowered, taking control of their own destiny and reaching out to Cape Town's youth with workshops and exchanges.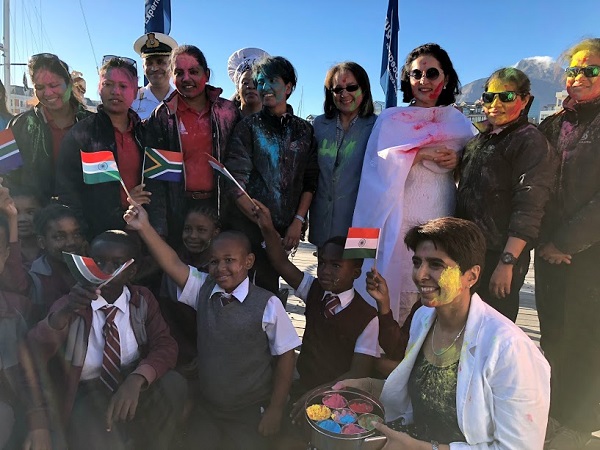 "It is only through partnerships that we will see both of our nations prosper," said De Lille.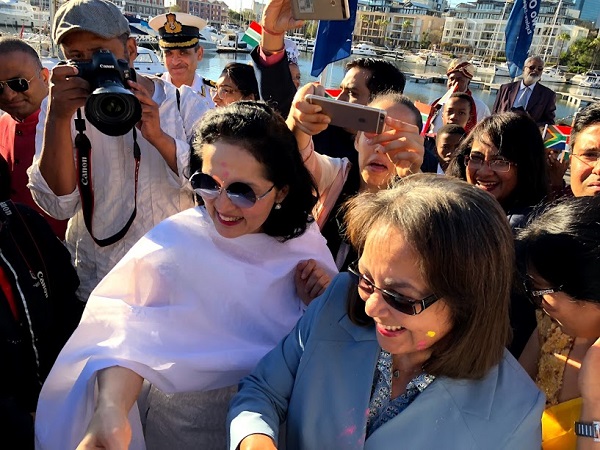 She said Lieutenant Commander Vartika Joshi and her young crew are an inspiration to women from India and to thousands of Capetonians and women across the world.