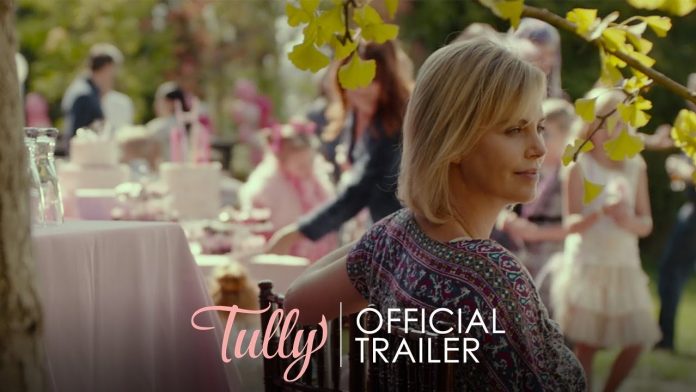 The second trailer for South African actress Charlize Theron's new movie 'Tully' has been released… and looks like it will touch home for many moms around the world! Charlize's character Marlo is exhausted, depleted, overwhelmed… and funny.
The comedy, due in April, stars the famous South African expat as a mother of three who is gifted a night nanny (Mackenzie Davis) by her brother (Mark Duplass).
The film is directed by Jason Reigman and written by Diablo Cody (who also wrote 'Juno').
Watch 'Tully' Trailer – starring Charlize Theron
MORE
Watch South African actress Charlize Theron answer hot questions while eating even hotter wings! She talks SA swear words, braai 'toasties' (braai broodjies) and the South African way of socialising.