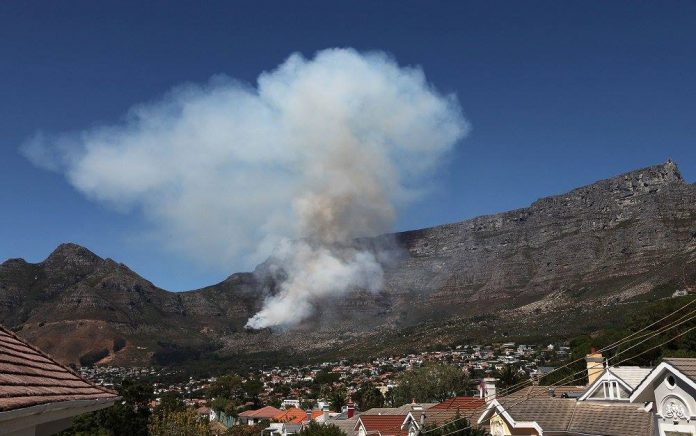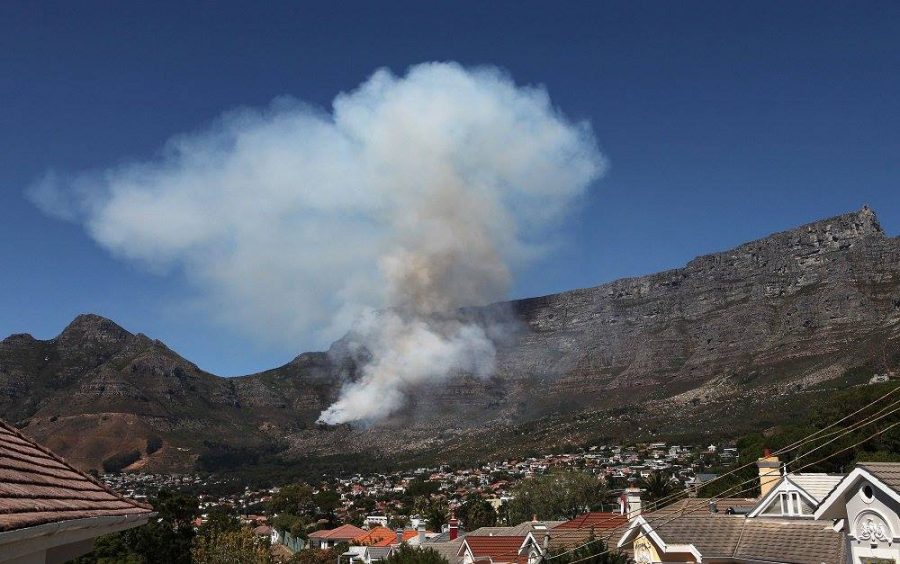 The members of Volunteer Wildfire Services (VWS) in South Africa were meant to be lining the route of the Cape Town Carnival today, as guests of the Western Cape Government, in honour of their amazing efforts during the horrific #KnysnaFires. But the volunteer firefighters could not make it because they were too busy, together with other firefighting teams, trying to put out a fire that was blazing on the slopes of iconic Table Mountain.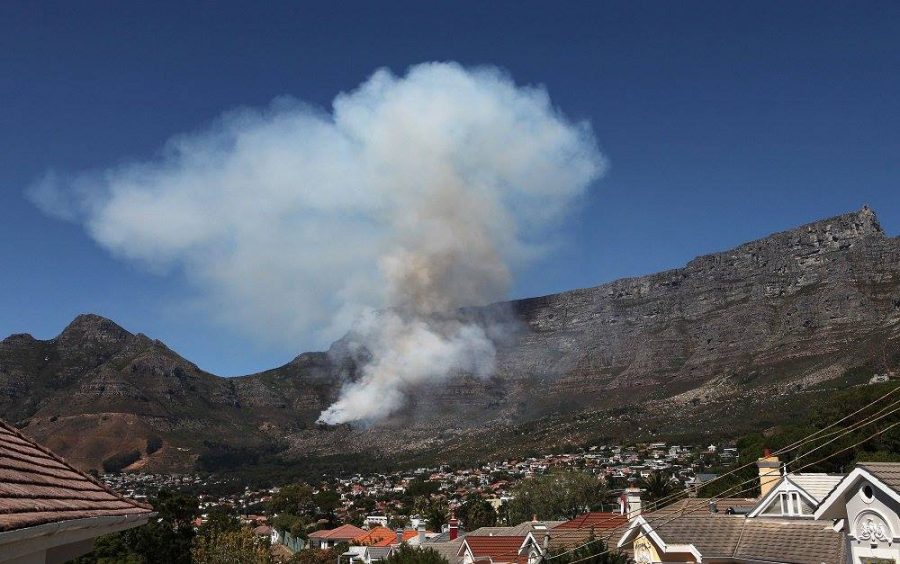 Tonight VWS said: "With so many members needed on the #TafelbergRoadFire this afternoon / evening, and crews on stand by for tomorrow we could not be at #CTCarnival2018. Very sad we couldn't be there, but huge thanks to @WesternCapeGov for invite!"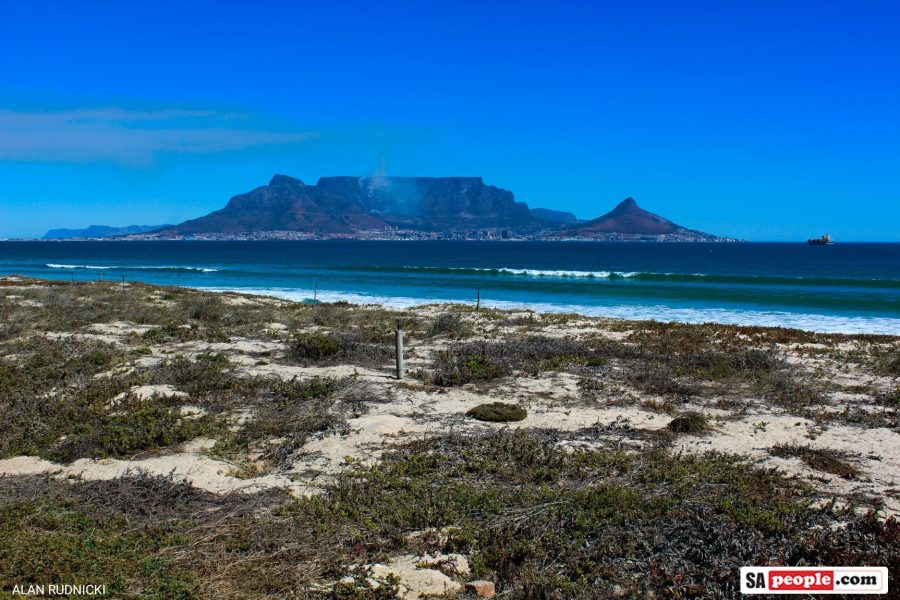 Crews from Table Mountain National Park, NCC, and Working on Fire were also on the scene, with TMNP dispatching three WoF choppers.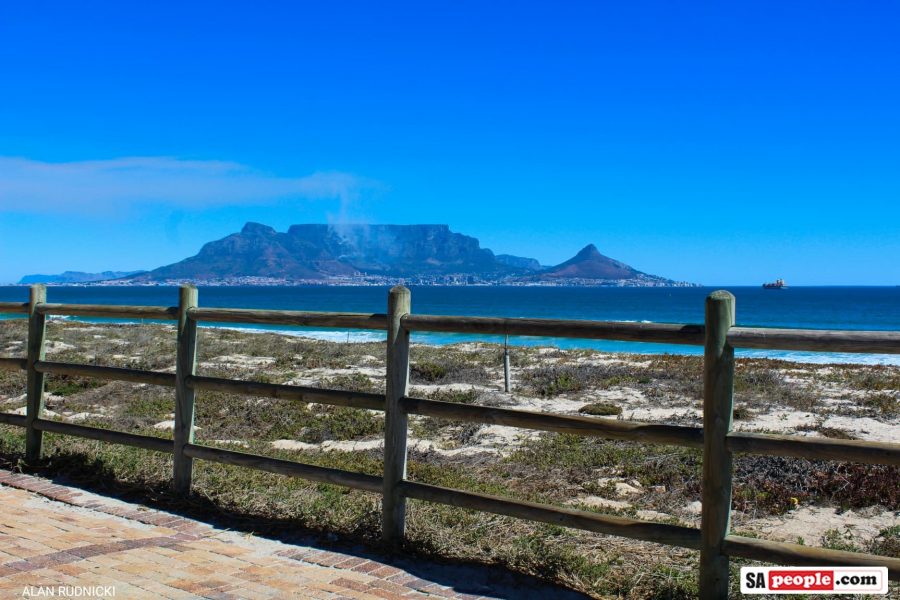 With strong winds fanning the flames, the fire – above Tafelberg Road – climbed Table Mountain quickly, burning an extensive area of vegetation.
VWS said it had been a "tough afternoon for our volunteers scampering straight up the side of #TableMountain chasing the #TafelbergRoadFire. Off path, with choppers dropping water and large flames…
"A difficult combo. But success at the end."
Choppers back. Fire on Table Mountain. 🔥 pic.twitter.com/XcXyV7wNnh

— Peter Lalor (@plalor) March 17, 2018
Thanks to @TableMountainCa for the lift up and down #TableMountain! The crews deployed to the top most certainly appreciated the fact they didn't need to do the climb in all their gear. Check those smiles 😃 pic.twitter.com/Zm467QdqwE

— VWS Wildfires (@vwsfires) March 17, 2018
Let's not forget @ButlersPizzaSA who helped feed the @TableMountainNP, @wo_fire and @vwsfires crews this evening. Thanks for again donating pizzas🍕 to the teams. Really raises ones spirits. pic.twitter.com/BBRMlh5Cky

— VWS Wildfires (@vwsfires) March 17, 2018
With so many members needed on the #TafelbergRoadFire this afternoon / evening, and crews on stand by for tomorrow we could not be at #CTCarnival2018. Very sad we couldn't be there, but huge thanks to @WesternCapeGov for invite! pic.twitter.com/zmnWl8opgO

— VWS Wildfires (@vwsfires) March 17, 2018