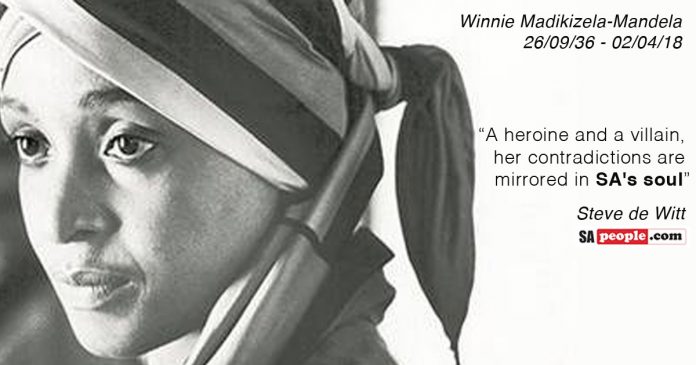 With the death yesterday of Winnie Madikizela-Mandela at the age of 81, the reactions in South Africa were divided. Some praised a woman who kept Nelson Mandela's name alive and sacrificed so much of her life for her country – even the opposition called her a "true freedom fighter and an iconic South African" (in the words of DA Leader Mmusi Maimane).
Others spewed pure vitriol, memories burnt deep of Stompie and 'necklacing'.
One of the most powerful comments on the passing of 'Mama Winnie' were these words from freelance writer Steve de Witt on SAPeople, in response to some disparaging remarks: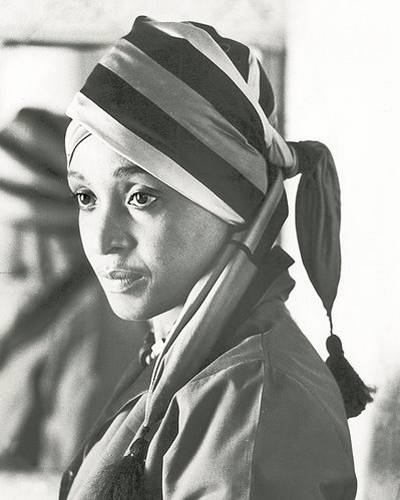 Thoughts on Winnie Mandela, 1936-2018… by Steve de Witt
You and I don't know the impact of being beaten, interrogated, imprisoned and harassed for three decades. Of having your children taken away from you; your husband in jail.
No South African ever polarised a nation as she did. How did Lady Macbeth emerge from the innocence of a young woman?
With her husband arrested, she was interrogated, her children removed from her, and she was thrown into solitary confinement. She was only 22.
"When you're beaten every day of your life, when that pain becomes a way of life, you no longer have the emotion of fear," she said.
Ahead lay three decades of fearless opposition to Apartheid. She was repeatedly harassed, interrogated, banished and imprisoned.
A woman evolved who epitomised fearless defiance and, at times inhumane cruelty, her judgment impaired by a lifetime of brutal treatment.
Beaten like a mamba, she bit back like a mamba.
Some will say that was the tragedy of her life – others, the victory.
A towering woman in our lifetime has died. A heroine and a villain, her contradictions remain mirrored in the soul of our country, South Africa. A truly iconic figure.
MORE