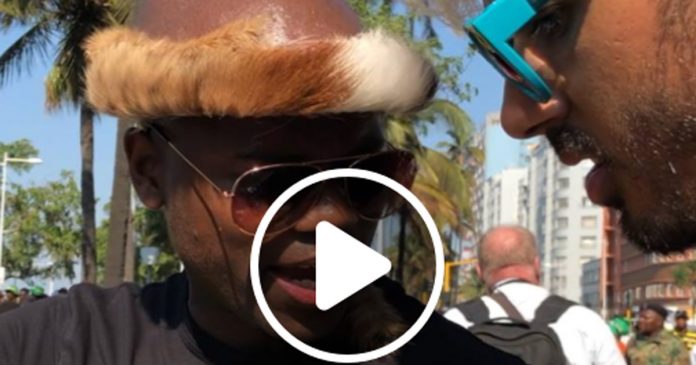 Watch fans and supporters of former South African President Jacob Zuma attempt to support him in Durban, KwaZulu-Natal, yesterday, as he faces 16 charges for his involvement in the arms deal – two of corruption, 12 of fraud, one of money laundering, and one of racketeering.
It is alleged that Zuma or his family members received 783 'bribes' between 1995 and 2002 which totalled more than R4-million.
Yusuf Omar, a multi-award winning journalist and co-founder of Hashtag Our Stories, was on the streets of Durban to talk to the thousands who had gathered to support Zuma.
On Facebook Yusuf said: "Why Are These People Protecting Jacob Zuma? And Why Do They Think He Is Like Jesus? And Who Is Trying To Kill Us With Polony?"
WATCH Why 'Zuma Is Like Jesus'
MORE
Visit www.facebook.com/hashtagoursa/