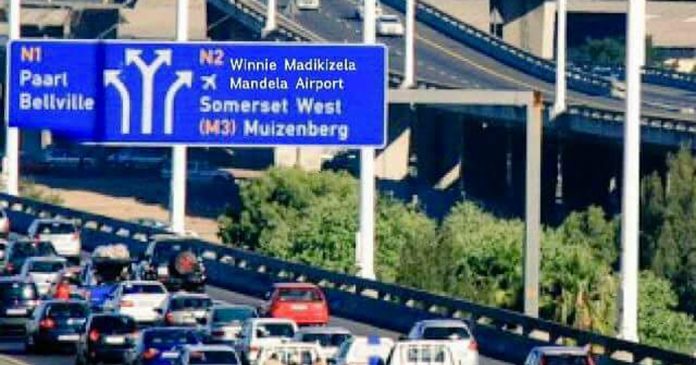 Many South Africans across the globe have mixed feelings about the suggested renaming of Cape Town International Airport after the struggle icon, Mama Winnie Madikizela-Mandela… although a poll on the EFF's timeline showed 93% of its followers supported the call. However it appears the Airport is more likely to bear another Mandela's name.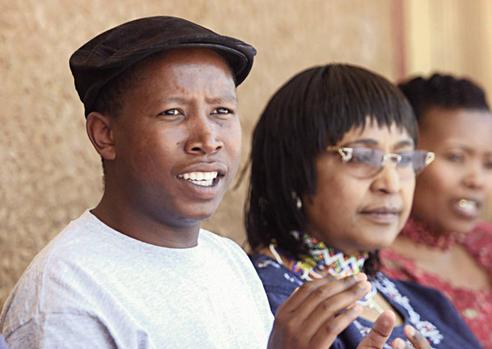 Economic Freedom Fighter (EFF) leader Julius Malema made the call for Cape Town's international airport to be named after Winnie Mandela during his tribute to Mama Winnie, at the Orlando Stadium on Saturday.
During the closing of his fiery speech, Malema said:  "If it's true that the ANC honours Winnie Mandela, name the Cape Town airport, Winnie Mandela Airport." (Watch video at bottom of page.)
The Transport Ministry has confirmed that Winnie Mandela's name is among other names which will be considered in the naming of Cape Town Airport.
The names also include Albertina Sisulu and Robert Sobukwe.
The department's Ishmael Mnisi said: "The Department of Transport has received proposals for the renaming of Cape Town International Airport. Government will work tirelessly to speed up the process so that it's hopefully concluded within the next few months."
Reports today suggest the Airport will be renamed this year… but after a different Mandela.
According to the Sowetan, the Airports Company of South Africa (Acsa) confirmed the airport is to be named after Winnie's ex-husband, former President Nelson Mandela. The newspaper reports that Transport Minister Blade Nzimande initiated the process over three weeks ago, and it will coincide with this year's Nelson Mandela centenary celebrations.
Malema's plea to the government for the Airport to bear Winnie Mandela's name resulted in social media being flooded over the weekend with various comments, and some took to amending the Cape Town International Airport's Wikipedia page.
Yep! Seems just about right! Some real great work indeed! Thank you @drtlaleng 💓✨ #WinnieMandelaAirport #WinnieMandelafuneral pic.twitter.com/WeuQsmRuv7

— ThisIsARepresentationOfMe (@Hermoso_Nisi) April 14, 2018
Can't wait to fly from OR Tambo to Winnie Madikizela Mandela Airport in 2018. Thank you @Julius_S_Malema this will be one amongst many legacy projects under @CyrilRamaphosa leadership. #WinnieMandelaFuneral

— Tbo Touch (@iamtbotouch) April 14, 2018
Officiate it for what? for who? We now call it Winnie Madikizela Mandela #WinnieMandelaairport. pic.twitter.com/inSQnmmIuI

— Black Excellence✌ (@cundy015) April 14, 2018
We re fixing google maps already 💃 pic.twitter.com/1bSWknf7hO

— zikhona (@zikhonamagadule) April 14, 2018
My personal deepest respect to Mama Winnie Mandela' family for insisting on @Julius_S_Malema to speak at her Funeral, Despite serious misgivings from certain quarters. The same forces denied me an opportunity to bid farewell to my brother Ronnie Mamoepa

— Herman Mashaba (@HermanMashaba) April 15, 2018
Direction to the new Winnie Mandela Airport pic.twitter.com/pwDGDom47m

— JeffreyK Sandals (@JeffreykSandals) April 14, 2018
WATCH Julius Malema: "Name the Cape Town Airport Winnie Mandela Airport"