The 'Ramadaan Angels' in South Africa were at it again a couple of nights ago… having an iftaar (breaking of the fast) in Cape Town's poverty-stricken Parkwood estate, which was in the news most of last week due to protests by the local community.

While many were too scared to enter the community, a few brave volunteers ventured in…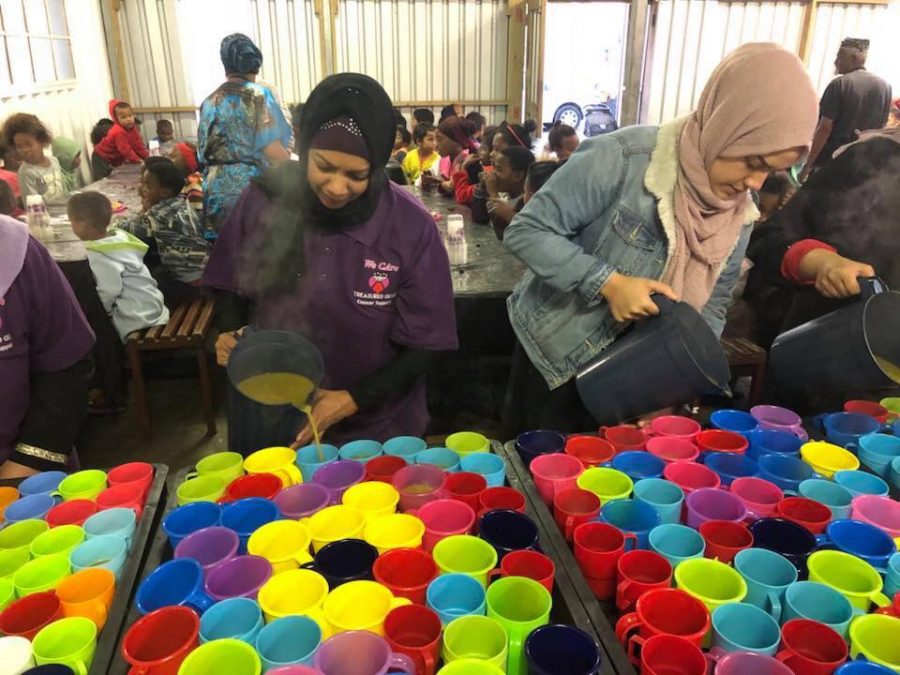 Team leader Rehana Khan Parker said her head was still spinning after the very special evening in Parkwood.
"There was lots of trepidation when we told people we would be feeding in Parkwood, and the more I assured them of their safety, the more I realised that many people are fearful of going into certain communities – and the recent unrest in Parkwood, with the land invasion – did not help…"
Rehana thanked her family and friends who provided a helping hand in serving.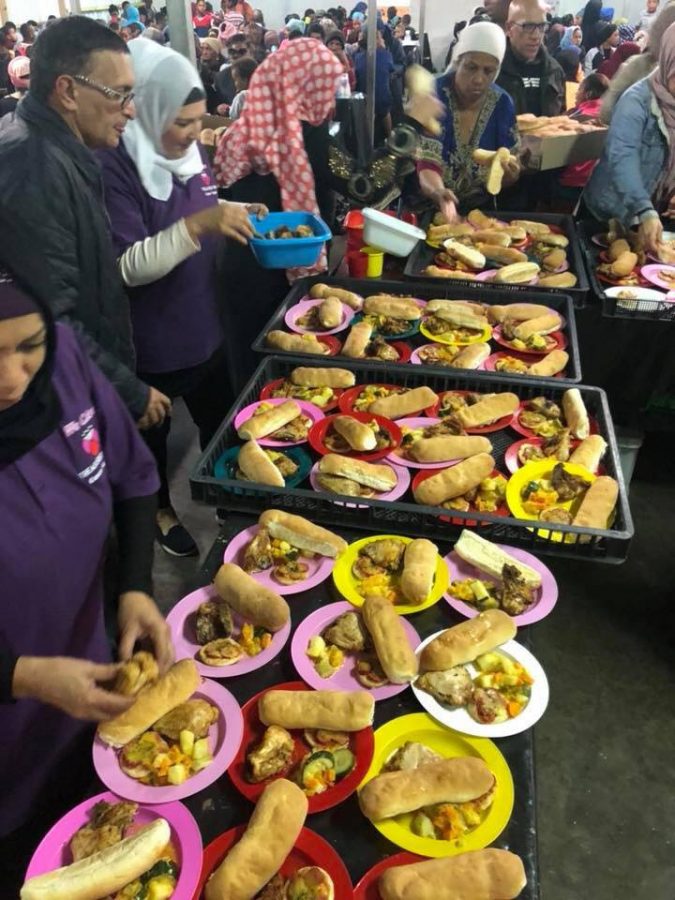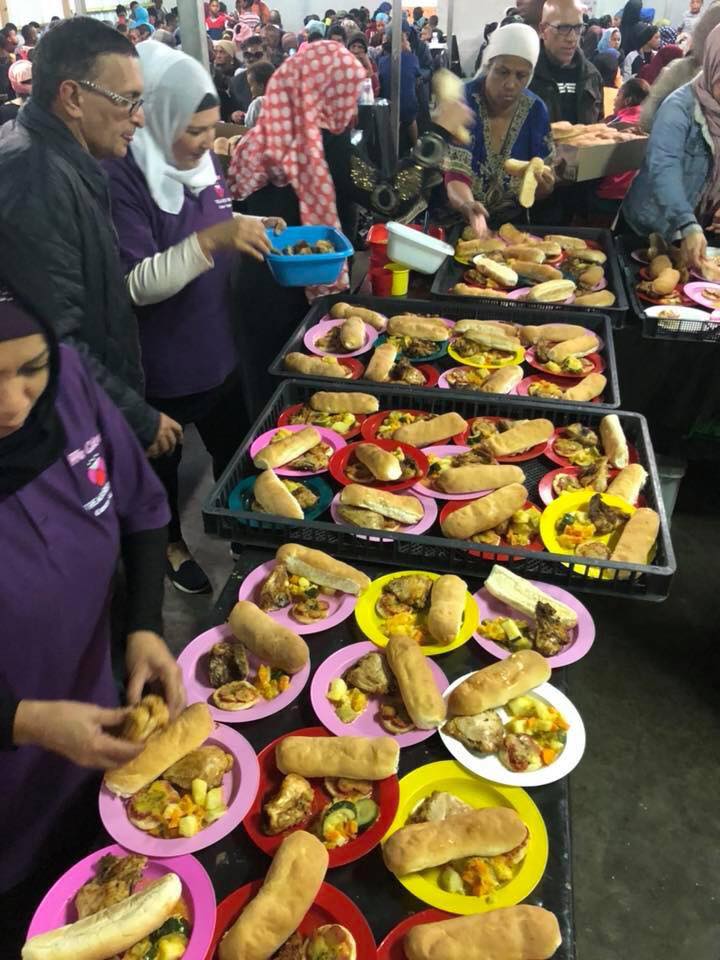 "Jabulani is in a palisade-safe surrounding and the community has respect for these community workers," she says.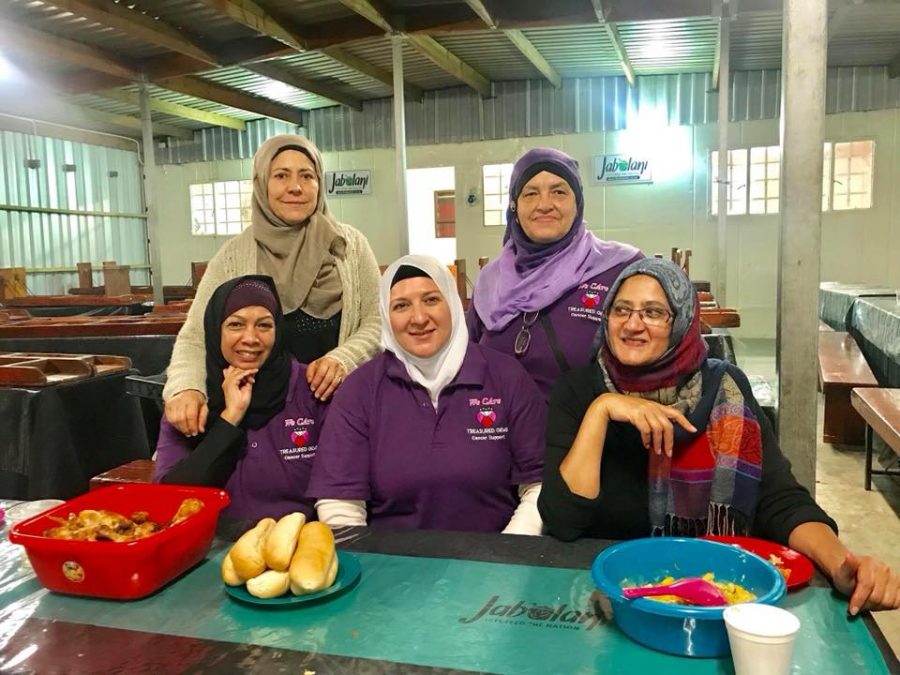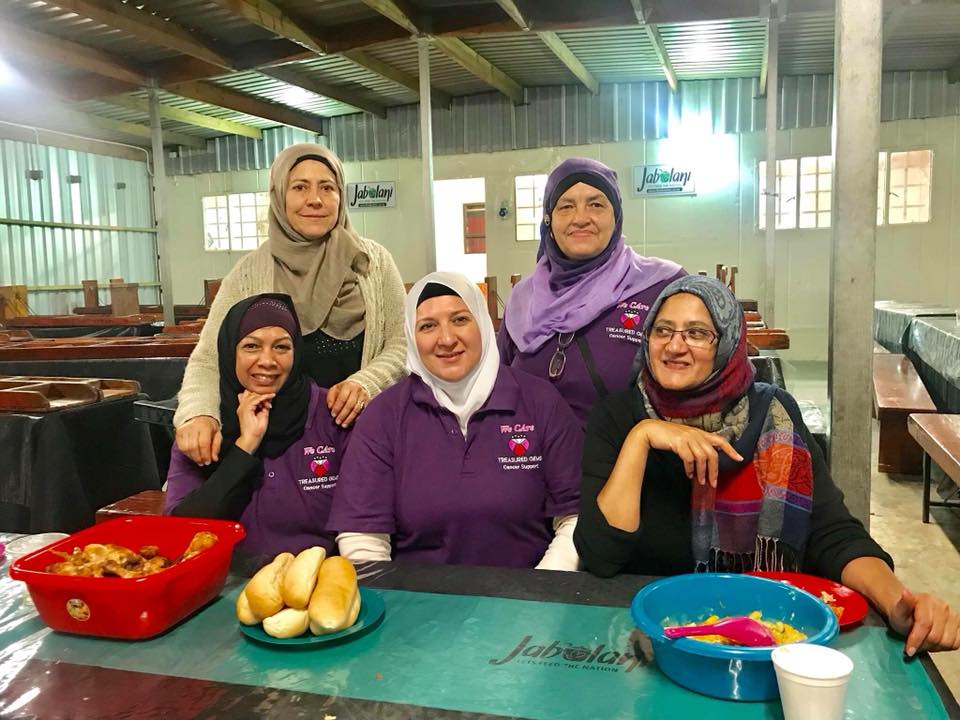 According to Rehana, there were not only streams and pools of water from the rain… but streams of people too.
"What amazed me was that all the oranges cut were consumed," she says. Soup, with a slice of bread, was also a favourite.
"Many, many young children were coming to have a meal," says Rehana. "One asked me for another pizza and he said "please". I could not refuse." She was just happy she could oblige.
"The site is housed in containers, unbelievable but true, and comfortable. No brick structure. A kitchen, salah khana and hafiz school is housed there."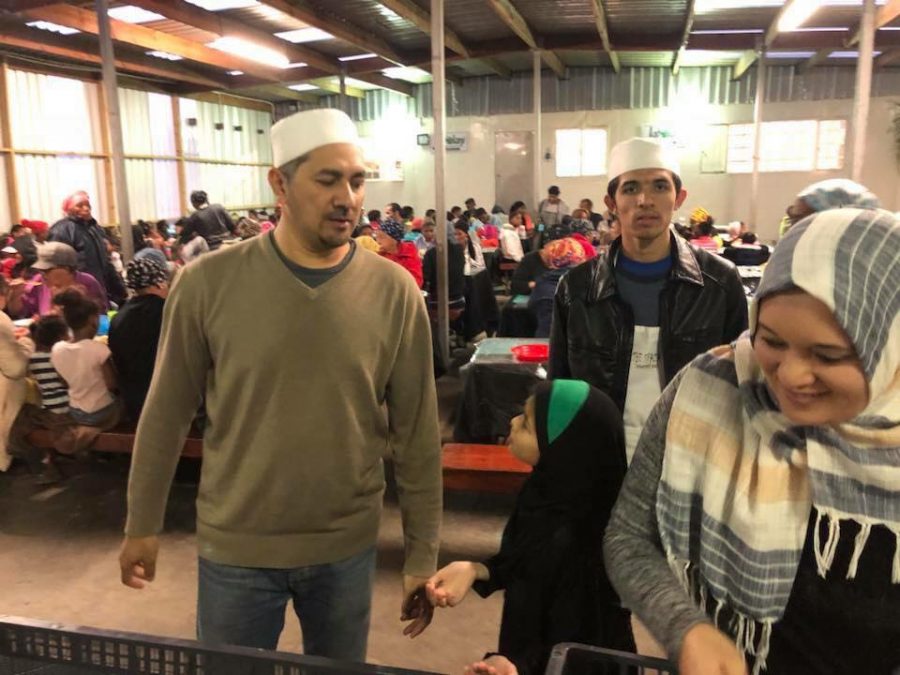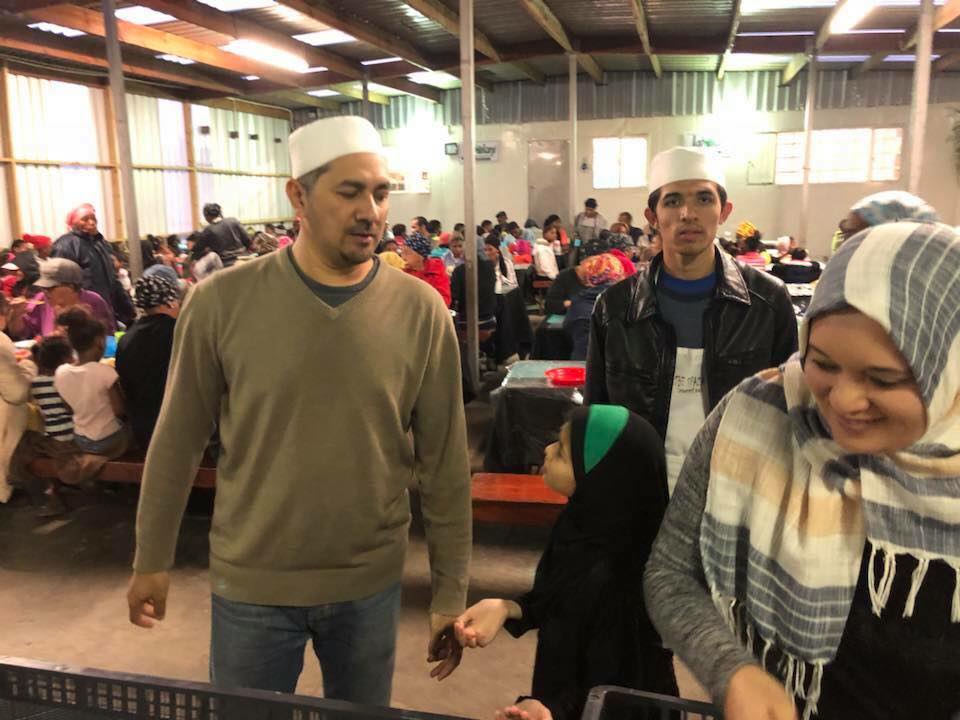 She says Sheikh Ninowy pictures adorn the walls, and the site and rooms were spotless.
Rehana gave a shout out to the volunteers who effortlessly offer their time for the whole of Ramadaan, donning aprons and getting the job done. Some include the wonderful Quanita Hassan, Shireen Coller Asvat, Dr Fareed Serguro-Khan and Tasneem Serguro Khan.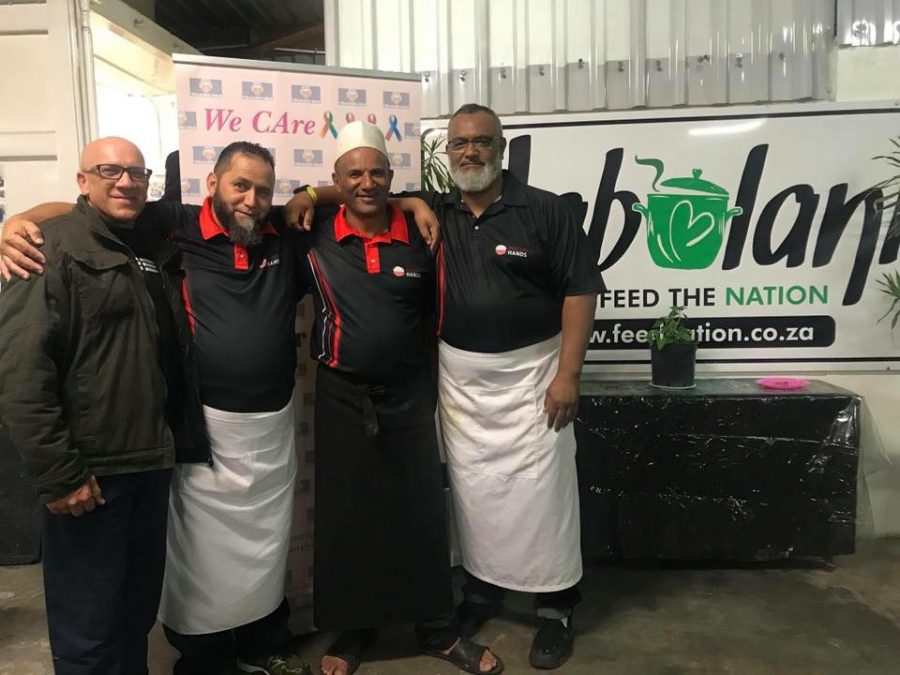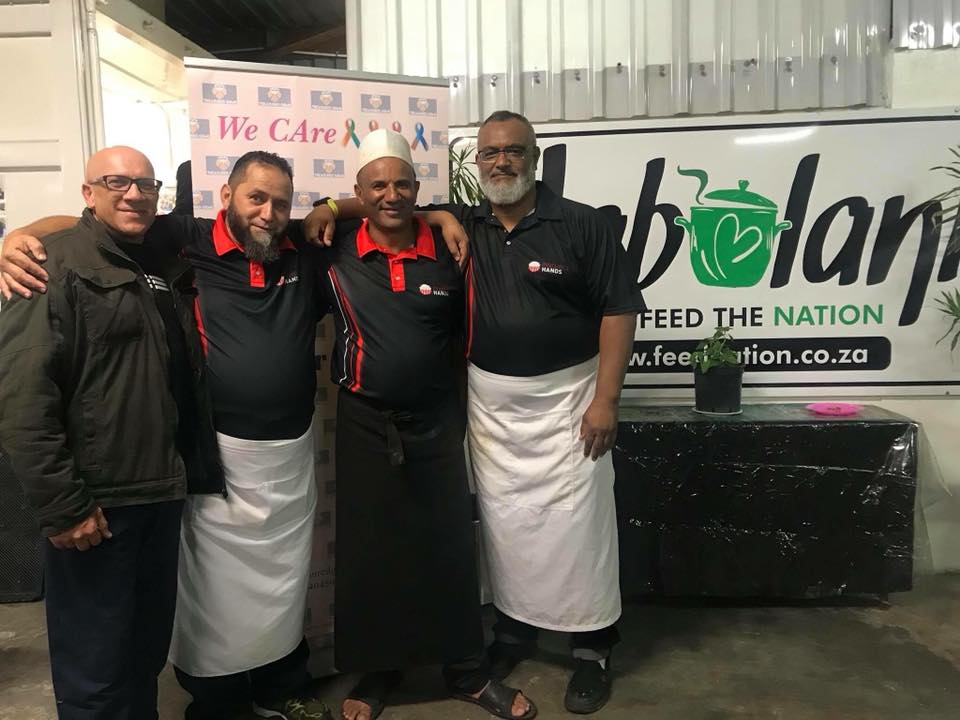 To the parents of the "little helpers", she commends them for opening their children's eyes "to the real world".
The African National Congress (ANC) President, Cyril Ramaphosa, will tomorrow – 30 May –  undertake his first ever Iftaar programme and share in a meal hosted by the Muslim Judicial Council in Rylands Estate, Cape Town. The hosting of ANC Presidents has been a tradition since Nelson Mandela was ANC President.
On the 9th of June there will be a 1,000 people to feed. Please let Rehana know if you wish to join.