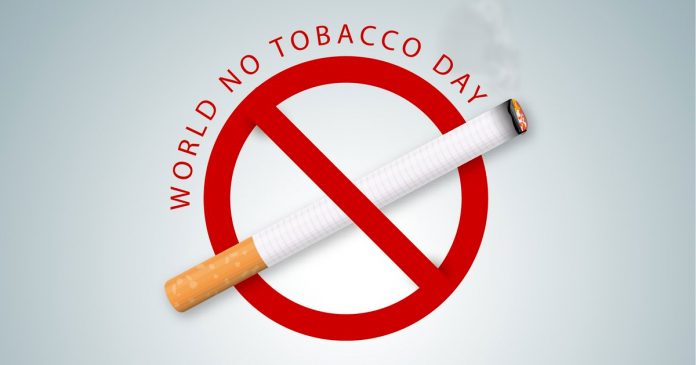 As the world celebrates 'World No Tobacco Day' today, 31 May 2018, the South African Department of Health is calling for public comments on the Control of Tobacco and Electronic Delivery Systems Bill.
Speaking on Morning Live on Thursday, Health Minister Aaron Motsoaledi said the department wants to implement firmer smoking laws, which would include a total ban on smoking in indoor public places like restaurants and some outdoor places like stadiums; as well as making tobacco packaging plain and using pictorials and health warnings to make tobacco products less attractive.
"We want to get rid of tobacco in our lives because it is contributing nothing to the development of humanity.
"The world is tired of tobacco, we don't want it anymore," says Motsoaledi.
The bill seeks to promote public health & align the South African tobacco control legislation with the Framework Convention on Tobacco Control.
The 2018 theme for #WorldNoTobaccoDay is 'Tobacco and heart disease – A call for a Tobacco Free Generation'.
According to the World Health Organisation (WHO), tobacco kills more than 7 million people each year – of which over 6 million are smokers, and the other 890,000 are non-smokers who have been exposed to second-hand smoke.
#WorldNoTobaccoDay is observed around the world on 31 May. It focuses on the dangers of using tobacco. According to World Health Organisation (WHO), tobacco use is an important risk factor for development of coronary heart disease, stroke and peripheral vascular disease. pic.twitter.com/TNJeDIRVZ6

— South African Government (@GovernmentZA) May 31, 2018
Eliminating #tobacco use can prevent millions of people dying from heart attacks and strokes. #WorldNoTobaccoDay pic.twitter.com/4sRJ3aBq57

— Department of Health (@HealthZA) May 31, 2018
The World Health Organisation (WHO) has also urged the public to choose to protect their hearts and choose health, reminding smokers that "tobacco causes almost 3 million deaths from cardiovascular disease every year".
Today is #WorldNoTobaccoDay.

Do you know tobacco causes over 1 in 10 heart disease deaths?

Protect your heart and choose health.

Say #NoTobacco ?https://t.co/qUUBGEJpyH

— World Health Organization (WHO) (@WHO) May 30, 2018
Tobacco breaks hearts.

Tobacco causes almost 3 million deaths from cardiovascular disease every year.

Say #NoTobacco ?!https://t.co/qUUBGF10Xh pic.twitter.com/yK4np9agB9

— World Health Organization (WHO) (@WHO) May 31, 2018