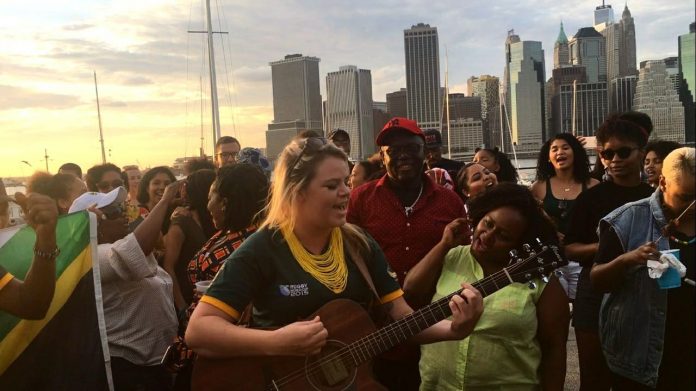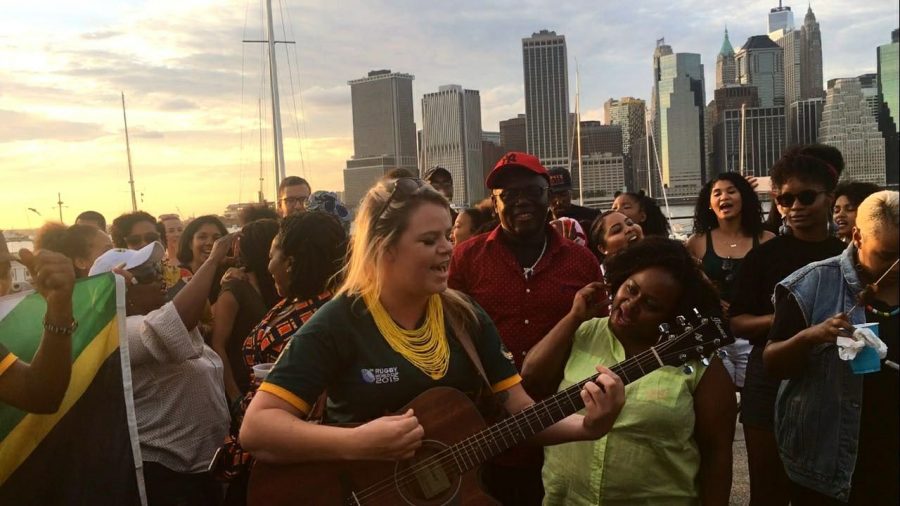 Proudly South African expat Lyla Illing will be singing her heart out for South Africa on Saturday 2 June 2018 as the Springboks face Wales in Washington, DC.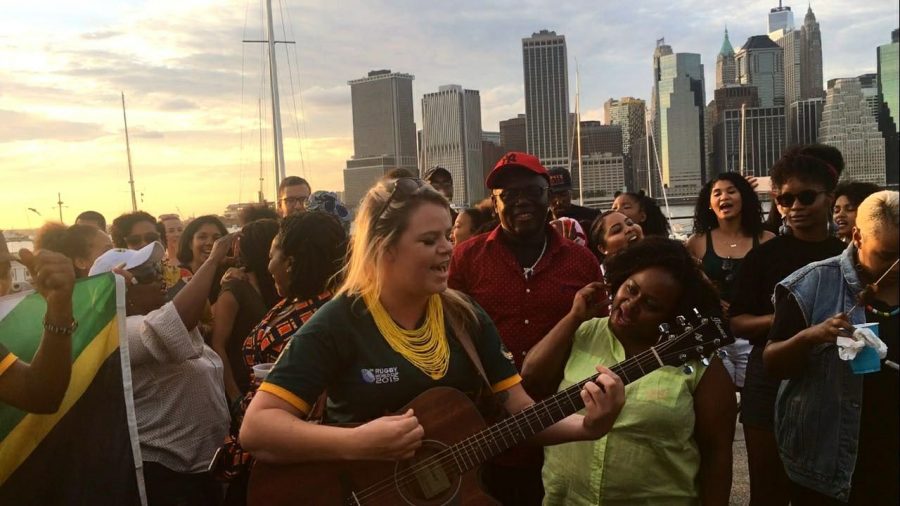 Last year Lyla captured our hearts when she did an impromptu performance of Nkosi Sikelel' iAfrica under Brooklyn Bridge in New York, after the Springboks played the All Blacks. (Watch below.)
With fellow expats singing along at the braai gathering, Lyla said: "This is us saying: We love YOU, South Africa!"
This week an elated Lyla told SAPeople: "I have some fantastic news to share, I will be singing the anthem for our Springboks in DC this weekend!"
The Durban born, Joburg-bred singer, songwriter and former junior radio producer at Hot 919 FM, is currently based in New York… and determined to make her dreams come true.
When she heard the Springboks were headed over to Washington, she sent an email to the SA Rugby Union reminding them about an audition tape she had submitted before. Within a couple of weeks, SARU had watched the video and sent a request to the American Rugby Union… and Lyla received the awesome news that she will sing South Africa's national anthem at the match!
Watch Lyla… and the Boks!… on Saturday night at 23h00 SA time.
WATCH South Africans singing their national anthem in New York