There's hope for South Africa's wildlife as the country cracks down on illegal practices concerning both lions and rhino.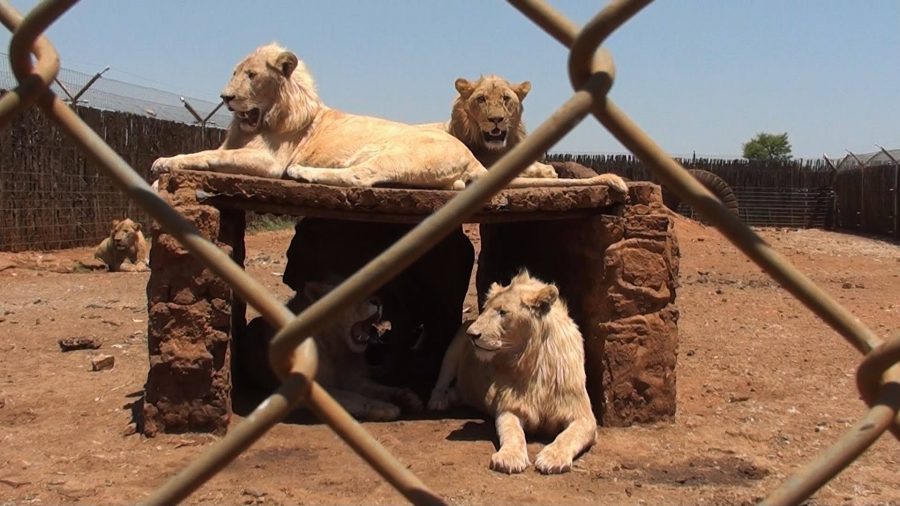 Earlier this week in Ladybrand, Free State Professional Hunter, taxidermist and Hunters Safari owner, Deon Cilliers, pleaded guilty to 45 counts of contravening the Biodiversity and Conservation Acts.
According to Blood Lions (documentary makers which raised international awareness about canned lions in South Africa), included in Cillier's plea was the illegal hunting of 39 captive bred lions; the keeping of 8 caracals without permits and the importation and release of nine Scimitar Oryx (an exotic species).
Blood Lions said: "Most of the Cilliers hunting clients came from the United States of America and Poland. The majority of the hunts were held on Bellevue Farm, Excelsior district in the Free State without the required permits.
"Blood Lions commends the provincial prosecuting authorities for their efforts in successfully convicting Cilliers.
Breakthrough in rhino poaching welcomed
Meanwhile Environmental Affairs Minister Edna Molewa has congratulated the investigating team that spearheaded the arrest of two people in Gauteng for allegedly dealing in rhino horn.
The investigating team comprises the Directorate for Priority Crime Investigations (Hawks), the Environmental Management Inspectorate (Green Scorpions) and South African National Parks (SANParks).
The two suspects – Mandla Mashele, 37, and Kelvin Malapane, 38, – have been charged with illegally buying rhino horn in contravention in terms of the National Environmental Management: Biodiversity Act (NEMBA).
They handed themselves over to the Benoni police last week following a raid on premises in Daveyton in Gauteng in May.
The men appeared in court on 30 May 2018 and were granted bail of R50 000 each. The case has been postponed to 13 July 2018 for further investigation.
"This two-year investigation resulted in the team being able to identify the criminal supply chain and receivers of rhino horn in Gauteng – a prime example of the winning formula of the Integrated Strategic Management Approach Cabinet adopted in 2014," Molewa said.
The implementation plan for the Integrated Strategic Management Approach lays the foundations for the department's anti-rhino poaching efforts; bolstered by the SAPS Draft National Integrated Strategy to Combat Wildlife Trafficking.
Molewa claimed the number of rhino poached in South Africa has been on a steady decline, largely as a result of the success of this approach.
Sources: facebook/BloodLionsOfficial and SAnews.gov.za