In May last year South Africans were blown away by the courage and determination of Xolani Luvuno… who completed the 42.2km annual Wally Hayward marathon in Gauteng on one leg and crutches. Today he completed the Comrades Marathon!!! (Phew, tears!)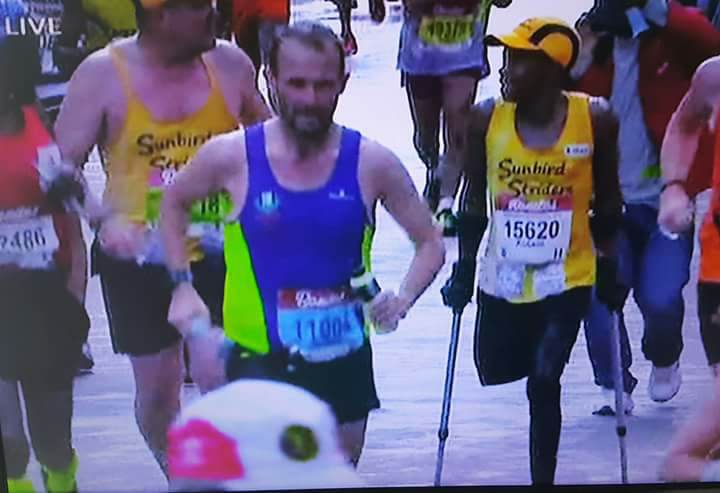 Xolani lost a leg about eight years ago after suffering bone marrow cancer.
Today he started the famous Comrades Marathon five hours prior to the official race start and all along the way he has inspired.. and entertained! Watch below.
Xolani's story is the ultimate South African tale of comradeship, uBuntu, humanity… and two incredible South African gentlemen: Xolani and Hein Venter.
Hein (seen in the pic below) picked Xolani up near a bridge in Irene about two years ago. He was homeless and addicted to Nyope.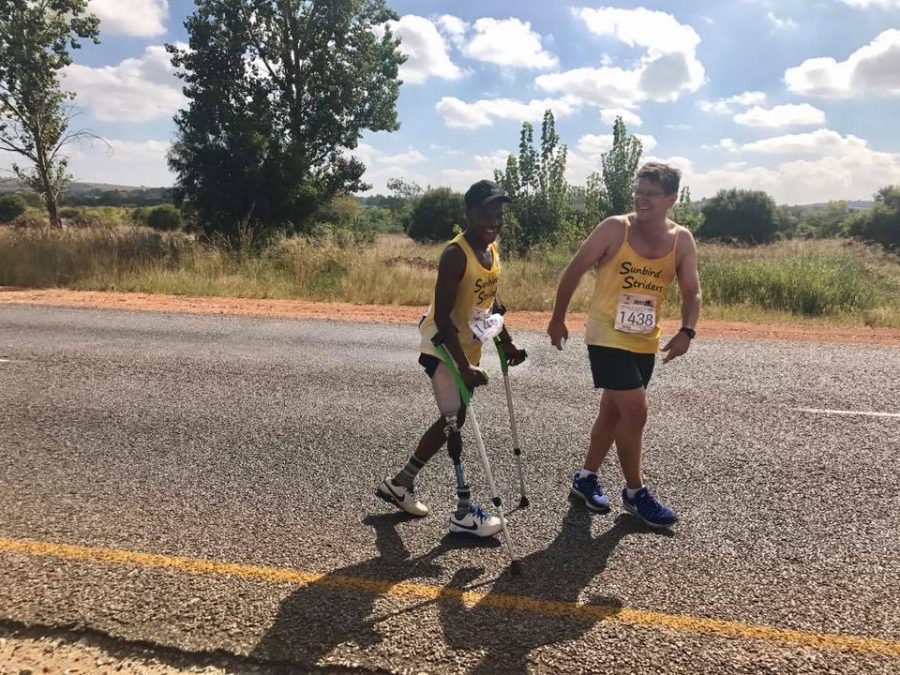 Hein got him off drugs and gave him a job at his perfume company… and finally got him into running.
Thanks to his friend – and boss – Xolani is now inspiring the nation! (And he has his own Facebook page: Xolani Luvuno Amputee Athlete.)
At the time of publishing this Xolani had 5 km to go… the article has since been updated. Xolani successfully completed the marathon, with Hein at his side… beaming from ear to ear.
WATCH Xolani Luvono Amputee Athlete entertaining the Comrades crowds
WATCH the Comrades live here:
Winners of the Comrades Marathon 2018