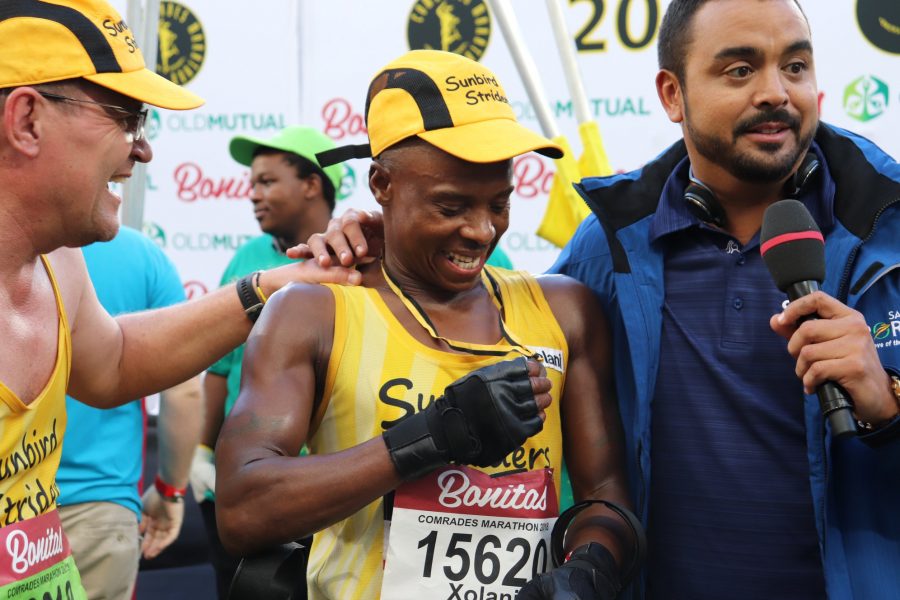 Comrades Marathon said on its Facebook page that: "To acknowledge Xolani's triumph over adversity, a decision was made on race day to grant Xolani a medal."
The organisers said that ahead of #Comrades2018, Race Director Rowyn James, Xolani Luvuno Amputee Athlete and his running partner, Hein Venter, had discussed Xolani's wish to run the Ultimate Human Race.
"Xolani Luvuno's participation was a special concession made by the Race Director, since Xolani was allowed 16 hours to complete the race (compared to the standard 12 hours).
"At the same time, Hein decided in his own capacity to hand Xolani one of his previous Comrades medals as soon as they crossed the line.
"Pictures posted on social media depicted the medal which Hein handed to Xolani, as these pics were taken at the finish line," said Comrades.
Hein said at the time that he couldn't think of anybody who deserved it more than Xolani.
Hein and Xolani's story has touched the hearts of South Africans since last year when Xolani completed the 42.3km annual Wally Hayward marathon in Gauteng, with Hein at his side the whole way. (Just as he was during the Comrades.)
Xolani lost his leg about eight years ago after suffering bone marrow cancer.
Hein picked Xolani up near a bridge in Irene about two years ago. At the time Xolani was homeless and addicted to Nyope.
Hein got him off drugs and gave him a job at his perfume company… and finally got him into running.
Thanks to his friend – and boss – Xolani is now inspiring South Africans everywhere.
Tshepo Maradona Khame said on social media: "I saw that young man at 50km and 70km the whole community clapped and stood up. Because of that young man I will be running Comrades 2019 and I am sure there will be a lot of people like me. With all the negativity in our beloved country we need the Xolanis of this world to remind us that we still a great nation. #Xolanisouthafricanhero"
Melissa Jansen van Vuuren said: "Well done to Xolani AS WELL AS Hein for supporting him all the way… well done for getting up way earlier than the others and for having the courage to do such an ultimate race, and most of all for not Giving up!! It takes hard work and dedication! Keep it up, you have motivated and inspired not only SA but the world!"
Adriana Dianne Glover said she was in tears by the time he finished the Comrades: "He gave so much hope for all those who don't believe enough. Amazing!!!"
Follow Xolani's journey on Facebook – search for: Xolani Luvuno Amputee Athlete