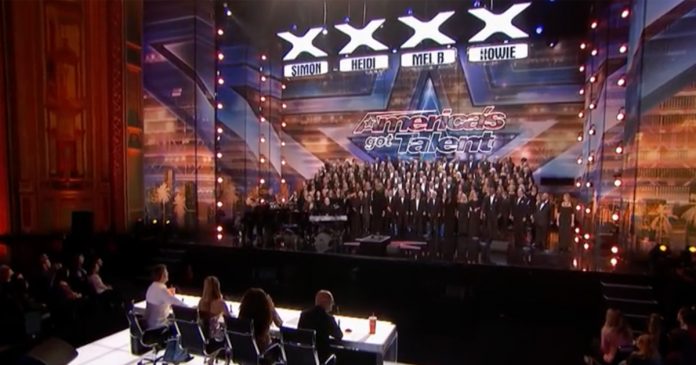 It's not often you see international TV mogul Simon Cowell clapping along to the acts he judges, but this Los Angeles choir's mesmerising rendition of Toto's 'Africa' has even Cowell joining in… and giving it a standing ovation!
SAPeople followers will remember Angel City Chorale's original video of 'Africa' in 2013 – in which they create an "auditory thunderstorm using their own bodies", as America's Got Talent (AGT) described their incredible performance.
All 160 members of the choir took to the AGT stage on Tuesday 10 July and took America on an amazing journey to 'Africa'.
WATCH Angel City Chorale: Massive Choir Makes It Rain with Africa – America's Got Talent
Of course Simon and judges model Heidi Klum, Howie Mandel and Mel B (ex-Spice Girls) all voted 'yes' to send the choir through to the next round.
Simon said: "I just felt there was something magical about hearing you all sing together. When a song works and the vocals work, it just washes all over you and you feel amazing. That's what great choirs can do and you've got a fantastic combined energy. This a great audition. I'm gonna remember this for a long time. I'm thrilled."
No choir has ever won the American contest before… but the choir's director Sue Fink says that's because "they weren't us"! 'Us' is a group of people from diverse backgrounds who, with Sue's management, have built a community and "something beautiful together".
After the show, the choir said: "We had SUCH an amazing time auditioning for America's Got Talent, and can't wait to do it all over again in round two… #AGT #AmericasChoir."
Howie said: "Talk about taking an audition by storm. You really, literally took it by storm. It was amazing."