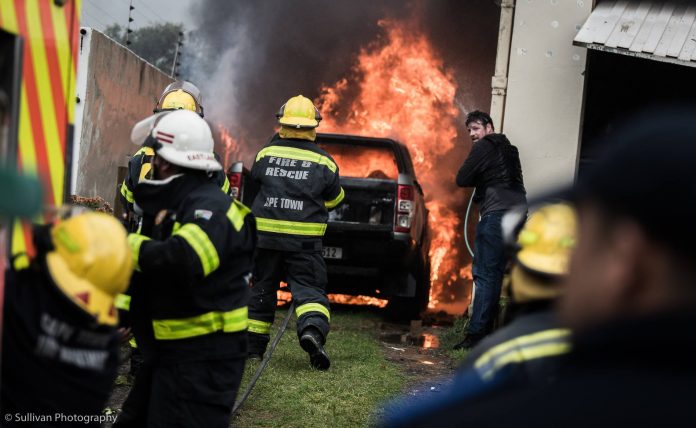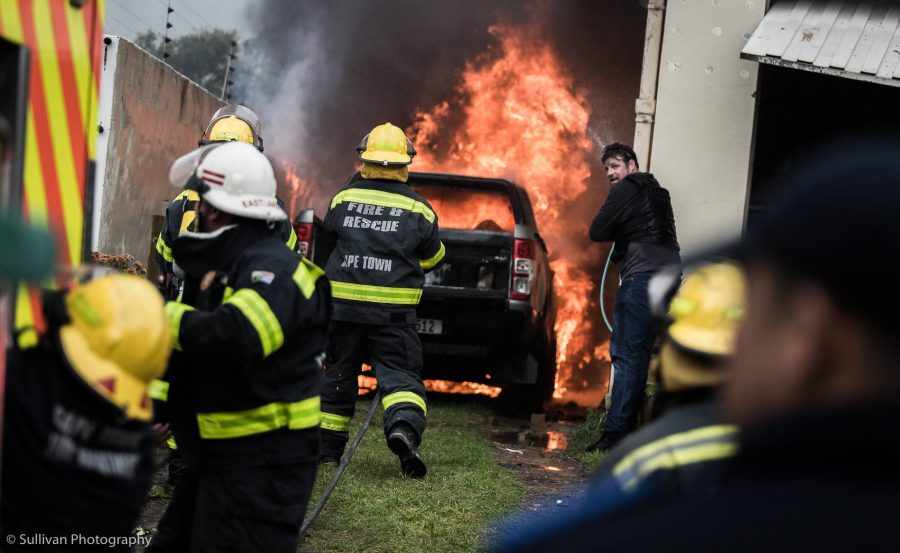 There was unrest in Hout Bay in the Western Cape of South Africa today, where multiple buildings in the harbour district were set alight by protesters. Photos on this page by Justin Sullivan…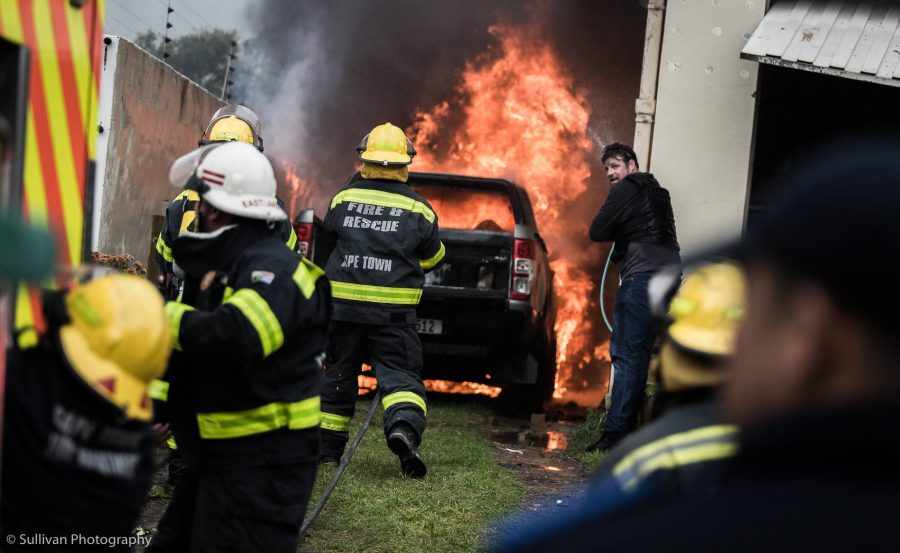 According to Justin it appeared that a vehicle and house in Hout Bay central were targeted.
It's believed that one of the buildings set alight is apparently either that of the Department of Agriculture, Fisheries, and Forestry building – and/or the home of an official from the Department.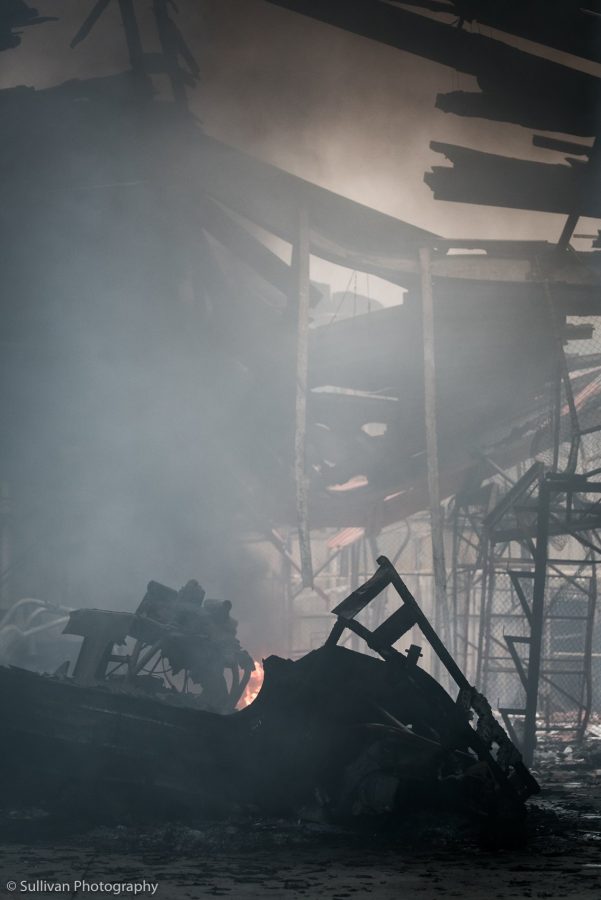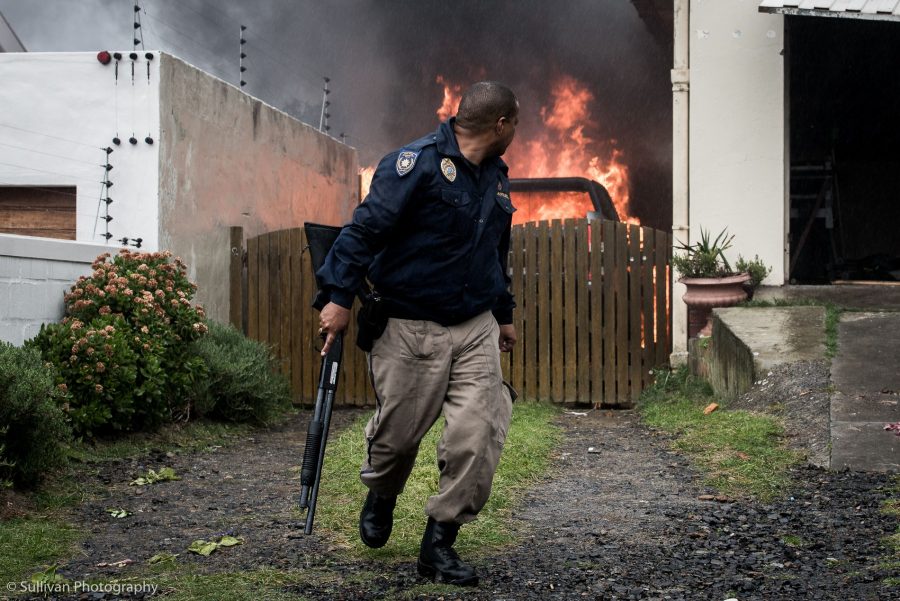 The rumours circulating are that a poacher was shot by officials on Friday, perhaps at sea, which caused an uproar in part of the Hangberg community. The 'poacher' allegedly had crayfish, although earlier tweets were claiming it was abalone.
It's claimed that the protestors are demanding a search for the alleged poacher's body at the harbour. NSRI spokesperson Craig Lambinon has reportedly confirmed a search is continuing for the missing man, whose family got concerned when his boat did not return on Friday evening. Lambinon said: "Despite an extensive search, no sign of the missing man had been found."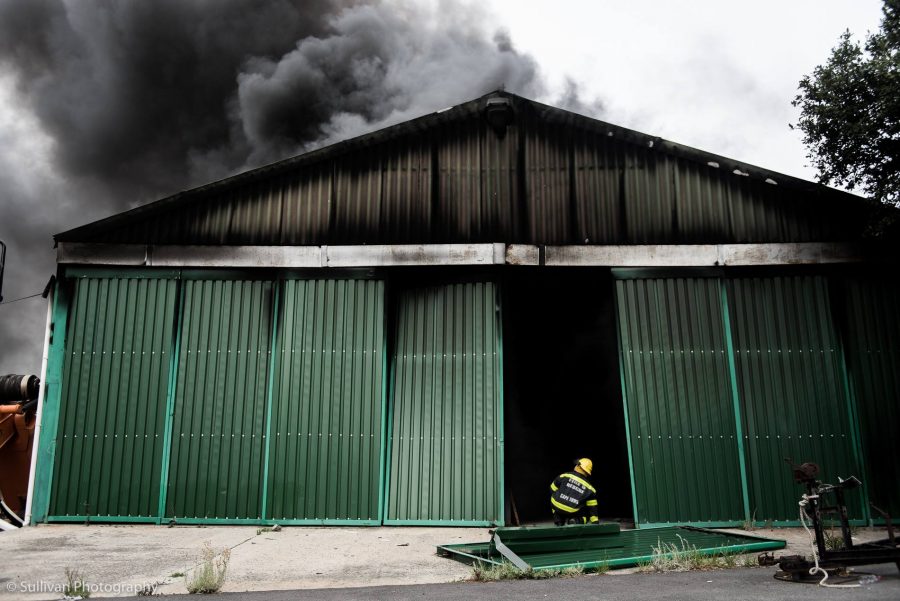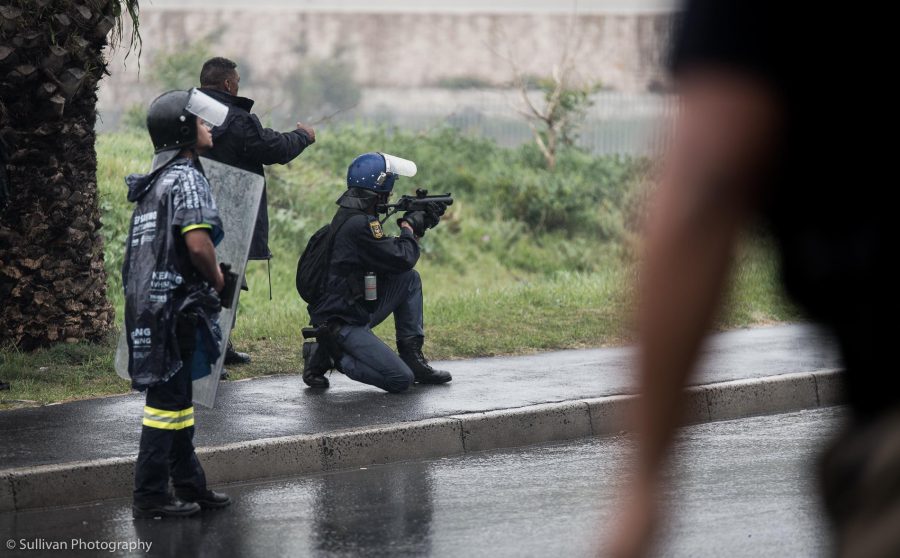 According to some on Twitter, the protesters – who have been extremely violent, according to witnesses – are also calling for the release of suspects who were detained for abalone poaching.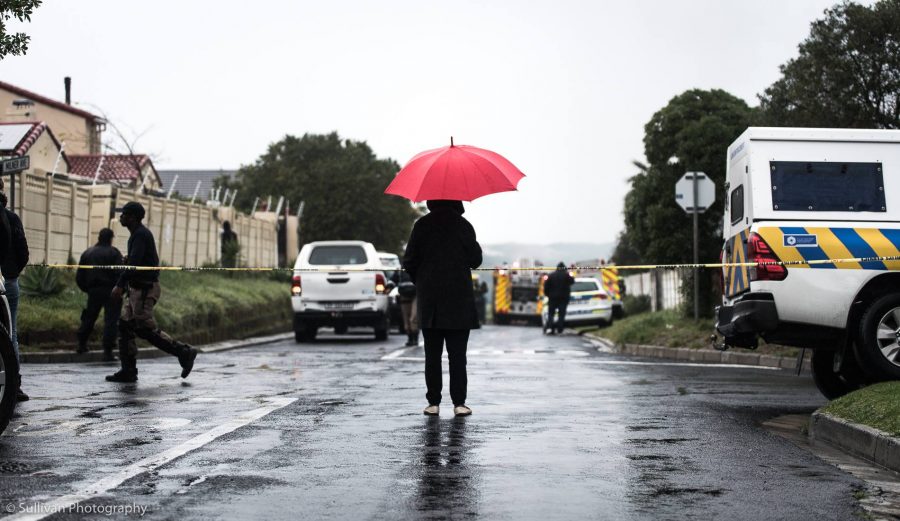 "No confirmed reports on the incident have been available to the public," says Justin. "The situation remains volatile."
Emergency services have been on the scene.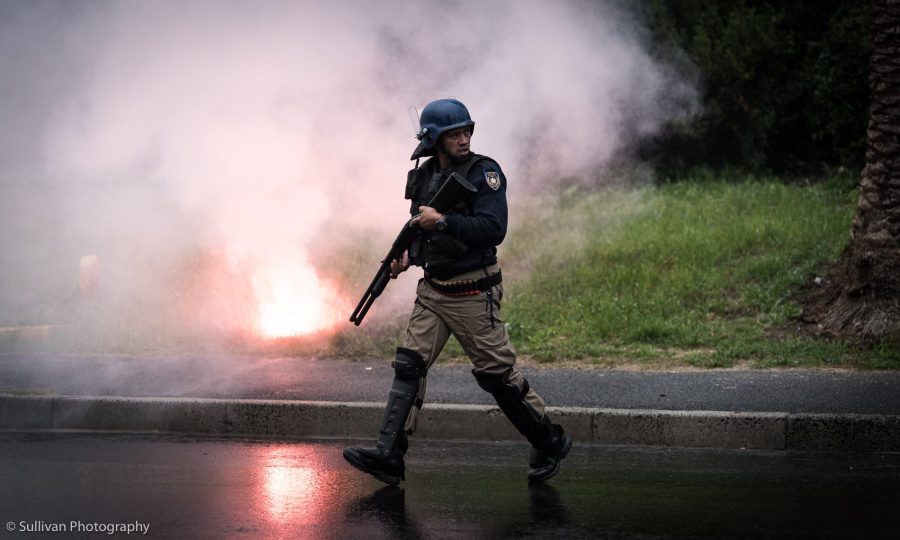 As Justin has repeatedly said: Violence is not the answer. Violence is not the answer.
All Photos © Justin Sullivan. Republished here with kind permission of SullivanPhotography. 
View more photos on Justin Sullivan's pages:
www.facebook.com/SullivanPhotographyZA/
www.twitter.com/Sullphotography