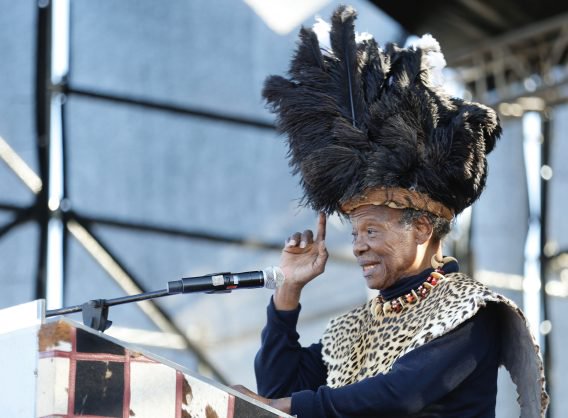 The ANC has responded to reports of Mangosuthu Buthelezi's comments – made at his 90th birthday celebrations in Durban yesterday – where he allegedly indicated that he wishes his membership of the ANC could finally be renewed before he dies.
The ANC said it acknowledges Buthelezi's participation amongst the founding members of the ANC Youth League at Fort Hare University, as well as later in the ANC.
But it said at the same time, it recognized the "tumultuous historic relationship" between the ANC and Chief Buthelezi, Leader of the Inkatha Freedom Party (IFP).
The ANC took the opportunity to prove just how ingrained the ANC becomes in its people saying: "The statement by Chief Buthelezi, that in order to leave this earth peacefully, this matter must be attended to shows that the African National Congress, once joined, remains part of the DNA of our people."
The ANC said it will continue to engage on this matter.
Meanwhile the IFP has said the reports, which were first published by IOL, were "malicious" and deliberately "designed to sow confusion". The IFP claims that Buthelezi did not say he wanted to have his membership renewed, but that he wanted reconciliation between the IFP and ANC.
The Citizen reports that the IFP said: "This in no way suggests that the Prince wants his membership of the ANC reinstated because after all Prince Buthelezi never left the ANC, it is the ANC that left him."
The IOL reports that the IFP leader Dr Mangosuthu Buthelezi wants his ANC membership renewed so he can die peacefully.

The ANC says Buthelezi's wish indicates that the governing party remains in the DNA of those who join its ranks. ? pic.twitter.com/bJmADnhw0b

— LesetjaMO (@MoLesetja) August 20, 2018