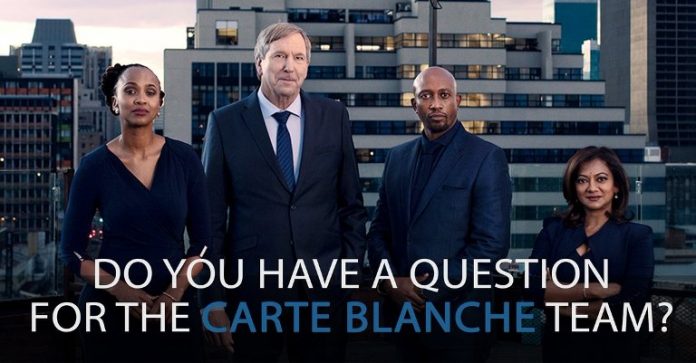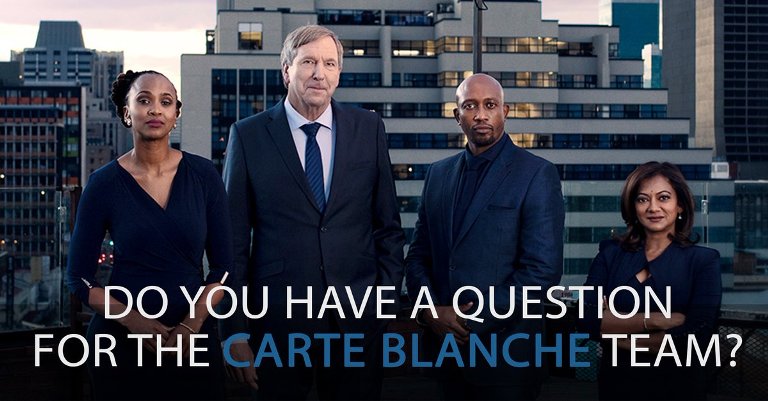 Catch the landmark 90-minute Carte Blanche 30th Birthday Broadcast on Sunday night in South Africa.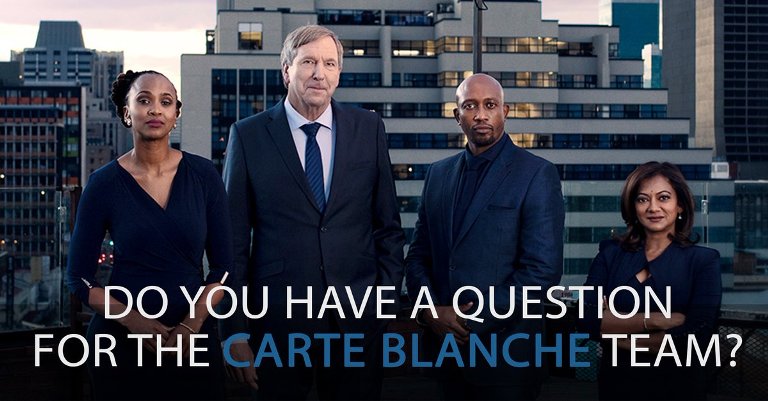 Carte Blanche says it has given M-Net viewers the "right to see it all"; it has provided a voice to all South Africans; it has been a trustworthy authority on the state of affairs and a clear reflection of the world we live in; it has generated fiery debates and conversations at the watercooler; it has become a respected and loved institution that has stood the test of time. Now, the longest-running current affairs show on South African television is celebrating 30 years of daring story-telling.
On Sunday 26 August at 19:00, M-Net's multiple-award-winning flagship local production Carte Blanche is celebrating its 30th anniversary with a special 90-minute long broadcast that will look back on many of the highlights and memorable moments that created appointment viewing over three decades.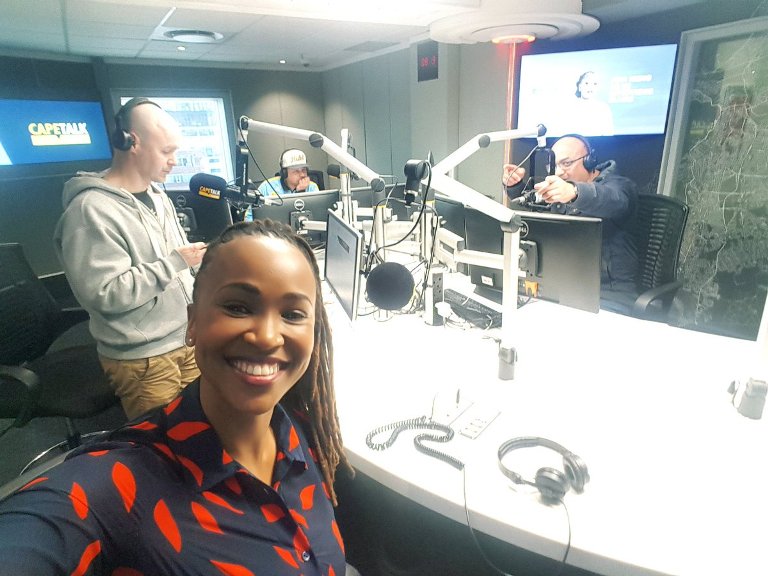 Viewers will relive Carte Blanche's coverage of epic moments in history as it exposed wrongdoing of all kinds, interviewed global icons, kept viewers informed about the latest technology, and showcased remarkable achievements of South Africans from all walks of life. Among other highlights, the special Carte Blanche 30th Birthday edition will feature the following not-to-be-missed inserts:
In August 1988, the first episode of Carte Blanche was broadcast. South Africa was a very different country at the time. PW Botha was state president, Nelson Mandela was behind bars, townships were aflame, and a repressive state of emergency was being fiercely opposed.  Since then, unimaginable changes have taken place in our history and Carte Blanche has been there to cover many of these human triumphs and tragedies.
Investigative reportage has been the cornerstone of Carte Blanche for 30 years, busting corruption, cruelty and trickery, from car dealers to shady politicians, animal abusers to scamsters of every type. It still inspires countless people to write to us every day. We recall the highlights in our investigative journey and reflect on the sometimes entertaining and always enlightening responses of those in the crosshairs.
While it may be known for its investigative prowess, Carte Blanche has over the years explored bizarre and extraordinary lifestyles and adventures.  From adult "babies" in nappies, to the first South African Everest expedition – we've captured these moments and met courageous men and women who have pushed the boundaries of modern-day adventure.
Carte Blanche's very presence made – and recorded – magic. Devi's iconic confrontation of Eskom's Matshela Koko. Derek's meeting with Mark Shuttleworth before he ventured into space. Macfarlane's scowl as he descended into Johannesburg's sewers with zama zama miners looking for treasure, and the wonder on Claire's face as she tested some of the first virtual reality phone devices. Moments like these have made you stay with us and have propelled us into the future.
Produced by Combined Artistic Productions and spearheaded by legendary Executive Producers such as the late Bill Faure, Linda Vermaas, Pieter Cilliers and George Mazarakis, Carte Blanche has garnered numerous accolades. The show's impressive list of honours for inserts created by its top-notch producers and researchers include more than 230 international and local awards.
During its three decades on our screens, Carte Blanche has also turned many highly talented powerhouse presenters and journalists into household names. Derek Watts and Ruda Landman steered the show as studio anchors. The team of fearless presenters who have reported from the trenches include the likes of Bongani Bingwa, Tim Modise, Michelle Alexander, Bonita Nuttal, Neo Motaung, Chantal Rutter Dros, Doreen Morris, Annika Larsen, Manu Padayachee, Moki Makhura, Zaa Nkweta, David Ampofo, Martien Dennis and Les Aupiais – all of whom have contributed to the show's excellence.
After 30 years in the Carte Blanche hot seat – a South African television record – Derek Watts continues to have regular appointments with Carte Blanche audiences in the show's iconic timeslot on Sunday evenings before the channel's blockbuster movie. Devi Sankaree Govender, known for her fearless reporting, and seasoned journalist Macfarlane Moleli have joined him as studio anchors while Claire Mawisa, John Webb and Nhlanhla Sehume have brought viewers the excellent stories Carte Blanche is renowned for under the leadership of new Executive Producer Wynand Grobler.
Carte Blanche is still the most watched and highest-rated programme on M-Net 101, but it's not only its eye-opening stories that have contributed to our society. At the time of its 20th birthday celebrations, The Carte Blanche Making a Difference Campaign was launched and in just ten years, the campaign has raised over R130-million in funds and millions in kind. Every cent has gone towards 20 paediatric hospital projects in ten state hospitals around the country.
Making television history, Carte Blanche also created the Oscar Pistorius pop-up channel for DStv during his trial.
To celebrate this milestone birthday with the Carte Blanche team, be sure to catch Sunday's show at 19:00 in SA. You can also share your Carte Blanche memories or a birthday wish at #carteblanche30.
If you're a South African living abroad, this particular show is not available overseas BUT you can watch the normal weekly Carte Blanche shows by streaming it on Showmax each Tuesday.