Today many South Africans – including the Democratic Alliance (DA) – rushed to convey their condolences to Miguel Louw's family, as the decomposed body of a child was found in Phoenix yesterday near to where he went missing. However, the South African Police Service (SAPS) has asked the public not to jump to the conclusion that it is Miguel's body until this has been officially confirmed.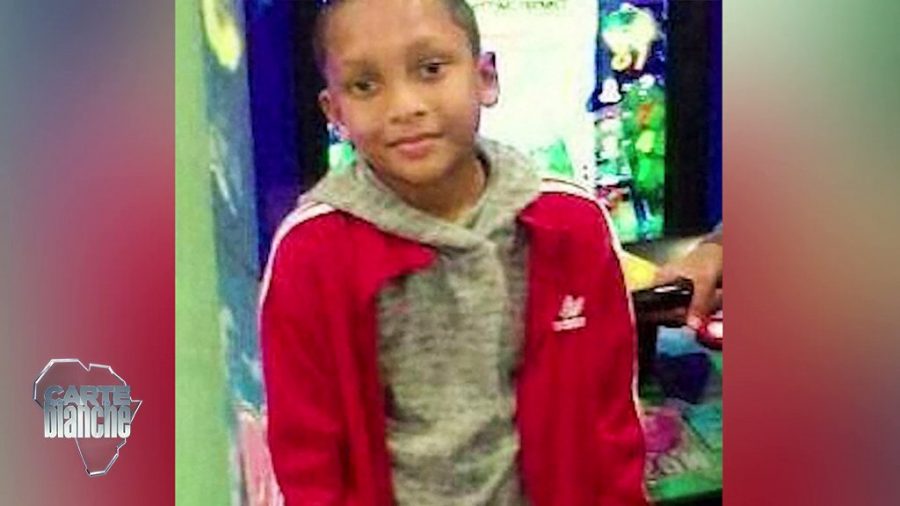 Ten-year-old Miguel went missing on 17 July, in what was suspected to be a trafficking case in KwaZulu-Natal.
The body that has been discovered was found dumped in a bush near the bus-stop where Miguel was last seen, around the corner from his school and home… and not far from the house of the man who is accused of kidnapping him, named in local reports as butcher Mohammed Ebrahim (44).
Miguel's anxious family must however wait until Wednesday for a post mortem and DNA tests to be conducted to confirm if it is indeed his body. The DNA results will probably only be known in months. According to Times Live, the dead child was wearing a school uniform and had the school tracksuit jacket wrapped around his head.
The body was found accidentally when security guards were chasing robbery suspects in an unrelated crime. The police dog tracking the suspects instead picked up the scent of the body.
Ebrahim was known to Miguel after he had spent over two months doing handiwork in Miguel's family home. It was revealed in court that he was a drifter who worked at a butchery with Miguel's mom and lived with the family for a couple of weeks. Miguel's mother told Carte Blanche that Ebrahim  was found to have both her children's birth certificates on him, as well as her identity document… which is the usual signs of intended trafficking, to cross the border.
CCTV footage taken in the KFC, across the road from the bus-stop, shows Ebrahim and Miguel together, getting take-aways.
Ebrahim was arrested three days after Miguel went missing, and was charged with Child Trafficking. Just days ago, on 29 August, he was granted bail of R2,500. He will return to court on 17 October 2018.
In a programme a couple of weeks ago which shocked South Africans, Carte Blanche said: "Experts believe that Miguel's case isn't unique and he's just one of the hundreds of men, women and children, who are taken by human trafficking syndicates and illegally traded on the black market."
The victims of trafficking have increased, with 18 children still missing in KZN this year so far. Police told Carte Blanche the victims are apparently sold and transported for sexual exploitation, forced labour or the removal of human body parts.
Durban – which has both a port and harbour – is apparently a transit point and hot bed of trafficking… as well as the destination for the purposes of exploitation. Victims are often forced into an addiction to hard drugs to create dependency.
A social media manager from Umgeni Community Empower Centre warned South African parents of internet traps like modelling and acting jobs, and said parents are posting "way too many" pictures and too much information about their children. He said there are so many false accounts on social media, belonging to criminals who trawl the internet looking for pictures to sell as child porn.
Carte Blanche said: "The shocking reality of the increase in child abductions in our country is something we need to prioritise."
In June this year, in Parliament it was revealed that over the last three years, at least 2 children have been murdered every single day in South Africa.
The DA said today: "These alarming numbers are a concern and need urgent intervention." The party called for increased police visibility.
Meanwhile in Durban one resident, Andrea Naidoo, said yesterday: "Just today I watched the Carte Blanche episode following the Miguel Louw incident. Only to find out that his body has been found this afternoon, a road away from Mine. My body is weak and my heart is sore. Love and Prayers out to the Family in grief 🙏😢…"
The Police have stressed again that there is no waiting period to report a missing person.
If you're overseas, you can watch this episode of Carte Blanche and more by subscribing to Showmax here. 
Ten-year-old #MiguelLouw disappeared without a trace after being abducted metres from his school. Now, a suspect has been arrested and charged with #ChildTrafficking, but the little boy's location is still unknown. @Devi_HQ has this story next on #CarteBlanche pic.twitter.com/fLxwOZ8N5Z

— Carte Blanche (@carteblanchetv) August 19, 2018
WATCH heartbreaking wait for Miguel Louw's family