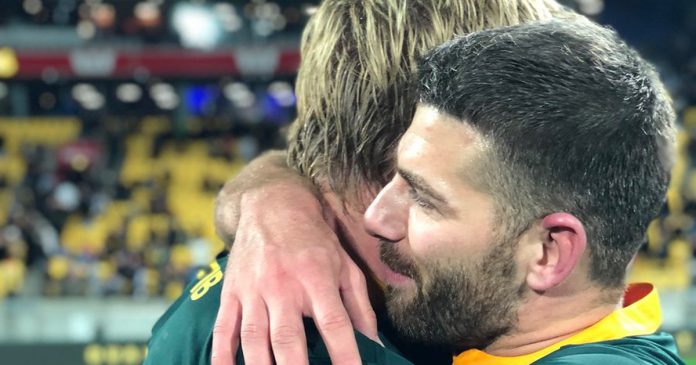 South Africa's Springboks achieved what many thought was impossible – and not only beat the All Blacks today, but won in the Kiwi team's home territory in an exciting match played in Wellington, New Zealand, that saw the Boks dig deeper, soar higher and bring it home for South Africa with a 36-34 victory.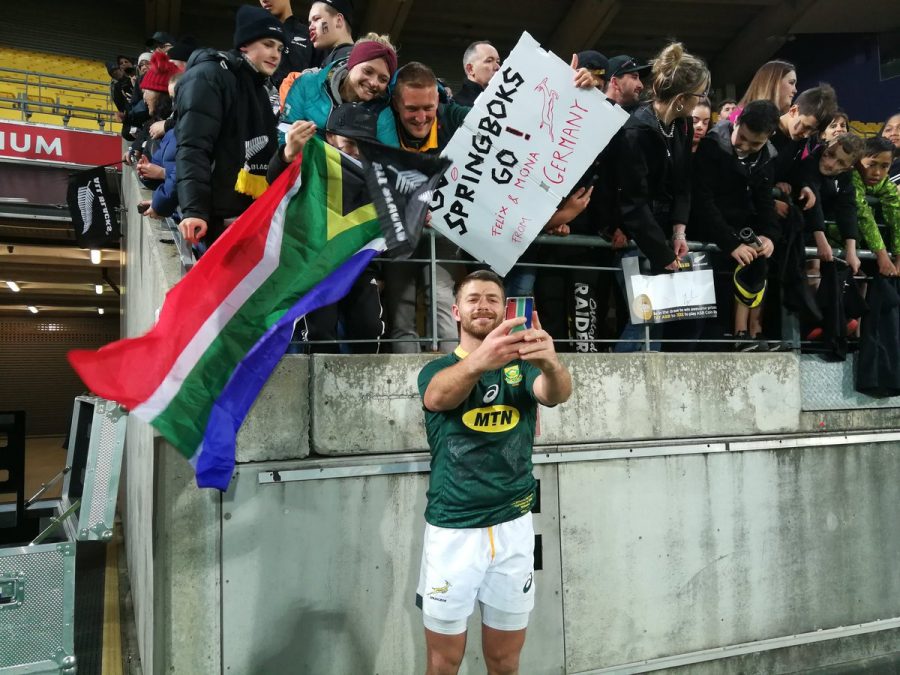 According to SuperSport's Brenden Nel this is possibly one of the South African national team's most important wins in their entire history!
In what's become typical Springbok fashion, the Boks began the Rugby Championship match by trailing behind, lagging at 12-0 at one point.
To fight back from that and win was an incredible achievement… shocking the World Champion All Blacks and delighting South African expats in the stadium, not to mention the fans back home, glued to their sets for an outcome nobody expected.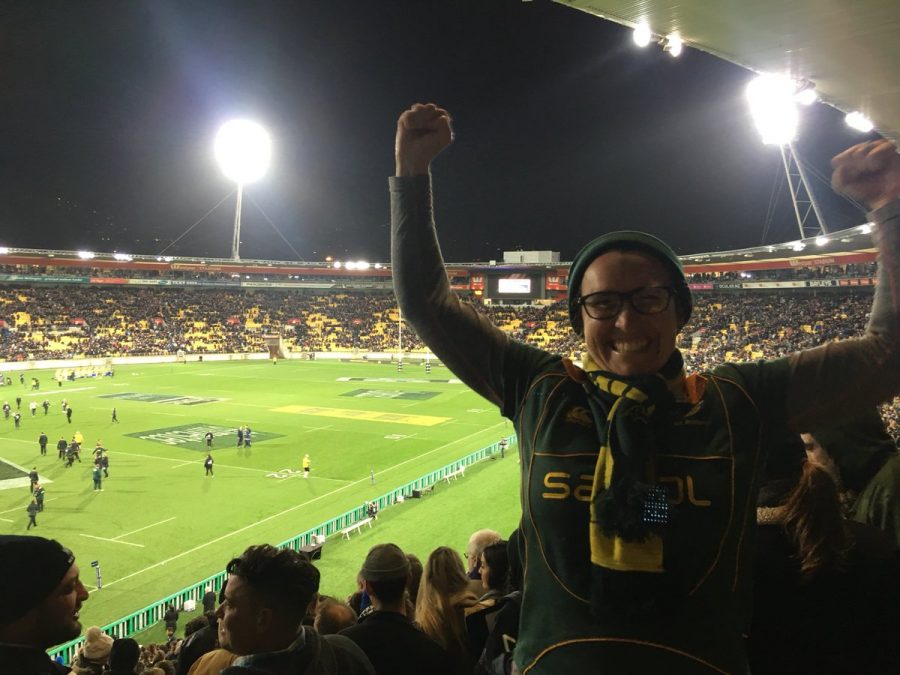 This was South Africa's first win on New Zealand soil since 2009, and the most points they've ever scored on Kiwi soil… made even more remarkable given that the All Blacks are the number one team right now, while South Africa is only the seventh in the world.
Nel heralded this win as not only great for South Africa, but momentous for the world… since the All Blacks have dominated for so long.
"The victory for the Springboks may not mean much in terms of the world rankings, it may not even signify a faltering in the All Blacks invincibility, but it proves the light that dreams are made of for rugby players across the globe.
"It proves the necessary fuel for the belief that rugby can once again have a rivalry, and it becomes the catalyst for a Rugby World Cup to be relevant again," said Nel.
The Boks were everything we dreamed them to be – tight on defence when it mattered, maintaining the right attitude even when referee decisions didn't go their way (a questionable yellow card to Willie le Roux, a knock-on before Rieko Ioane's try) and demonstrating a confident body language at all times against the team that literally invented strong body language.
Nel said: "Not only did the Springboks find a chink in the All Black armour, they dented it. Not only did they find belief in themselves again, they provided hope for a country so desperately in need of an elixir that even a close loss would have been tolerated.
"This game will go down in history as a classic, not because of the beauty of the tries, or the scoreline. It will go down in history because the Springboks were written off and they never gave up.
"It will go down in history as it happened in a place where the All Blacks simply don't lose. It will be remembered because the second half surge came for the All Blacks, as it always does, and the Boks still held their heads up high."
#GoBokke #NeverStopDreaming!
Read Brenden Nel's full rundown of the match on SARugby here. 
South Africa – tries: Aphiwe Dyantyi (2), Willie le Roux, Malcolm Marx, Cheslin Kolbe. Conversions: Handre Pollard (4). Penalty: Pollard.
I'm emotionally drained after that special test match but man it's worth it when the @Springboks play like that!!! Super proud!!!

— John Smit (@JohnSmit123) September 15, 2018
This is what it means to the boys @Springboks Congratulations ?????? pic.twitter.com/sHtEzw8kh5

— Annelee Murray (@AnneleeM) September 15, 2018
Wow !!!!! @Springboks … sooooooooooooooo proud !!!!

— Faf Du Plessis (@faf1307) September 15, 2018
A BIG congratulations to the Springboks for their 36 – 34 win against New Zealand. South Africa vs Australia on the 29 September 2018 at the Nelson Mandela Bay Stadium. For tickets enquiries, please contact 041 408 8986. #nmbstadium #ourstadium #welldonebokke #southafrica pic.twitter.com/rUeVyxhAzu

— NMB Stadium (@NMB_Stadium) September 15, 2018
Well done @Springboks made my day in #india.
Suck it @scottbstyris #boks #lovesport pic.twitter.com/5E93fndZJK

— Graeme Smith (@GraemeSmith49) September 15, 2018
@Springboks Fantasties!!!! Well done!!!#SSRugby

— Ernie Els (@TheBig_Easy) September 15, 2018
Gaat effort by the boys in Wellington. @MTNza @ASICS_ZA#LoveRugby #NZLvRSA pic.twitter.com/CxfuSz1uk7

— South African Rugby (@Springboks) September 15, 2018
The Springboks beat the All Blacks 36-34. What a ham. Well done boys. pic.twitter.com/eXQUaqtlXq

— South African Rugby (@Springboks) September 15, 2018