An analysis of the 2017/18 Annual Reports of government departments and selected entities, as tabled in Parliament, has revealed a "shocking level of financial mismanagement and wasted funds", according to the Democratic Alliance (DA).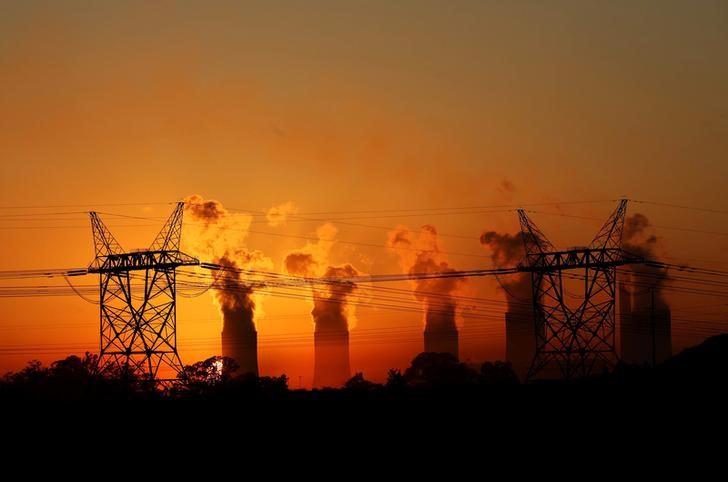 According to DA Chief Whip John Steenhuisen and DA Shadow Minister of Public Enterprises, Natasha Mazzone, the ANC has racked up "R75.6 billion in irregular, fruitless and wasteful expenditure".
Speaking at a press conference in Cape Town on Sunday, the DA MPs described irregular expenditure as that which is not properly managed, and said it is sometimes a sign of corruption.
They said that while last year's irregular expenditure stood at R42.8-billion, this year's figure is double and doesn't even include all departments yet as not all have tabled their report.
According to the DA, the departments and entities that spent the most money irregularly are:
Eskom – R19.6 billion
South African National Roads Agency Ltd (SANRAL) – R10.5 billion
Transnet – R8.1 billion
Department of Water and Sanitation – R6.2 billion
South African Broadcasting Corporation (SABC) – R5 billion
Water Trading Entity – R4.9 billion
Department of Correctional Services – R3.2 billion
Property Trading Management Entity (PTME) – R2.3 billion
Department of Basic Education – R1.7 billion
Department of Defence – R1.7 billion
Department of International Relations and Cooperation (DIRCO) – R1.2 billion
South African Social Security Agency (SASSA) – R1.7 billion
South African Post Office (SAPO) – R1 billion
The DA said fruitless and wasteful expenditure is that which has no benefit to the public, and totals R3-billion (and could rise to R4-billion).
According to the DA, the departments and entities that wasted the most money are:
Water Trading Entity – R1 billion­
Compensation Fund – R446 million
Department of Defence – R398 million
The DA says these figures are just the tip of the iceberg. Denel, the Passenger Rail Agency of South Africa (Prasa), South African Airways (SAA) and SA Express have yet to table their annual reports for 2017/18.
The Auditor-General has identified one department and seven entities that are at serious risk of financial collapse. These are:
Department of Water and Sanitation
Compensation Fund
PetroSA
PTME
Public Protector (R18-m financial loss and almost doubled irregular expenditure)
Road Accident Fund (RAF) – financial loss of R26.4 billion
SAPO – financial loss of R908 million
Water Trading Entity – financial loss of R573 million
In addition, the SABC is considered to be commercially insolvent.
The DA said these are not abstract figures and that South Africans are being asked to pay for the ANC's mismanagement… including allowing Eskom to increase tariffs by 4.41% this coming April, and raising the fuel price because of the ANC not managing the RAF levy properly.
"Endless bailouts of the most corrupt state-owned entities have drained public funds, requiring a VAT increase that impacts poor South Africans the most.
The DA's revelations were part of a bid to show South Africans that voters should rather support the DA who have "succeeded in sorting out the financial mess and improving service delivery" in those areas where the DA has taken over… including in Tshwane where Mayor Solly Msimanga was photographed yesterday doing his part to keep Tshwane clean (see below).