The Currie Cup reached a thrilling conclusion in Cape Town on Saturday when the Sharks avenged their defeat in last year's final… to beat this season's unbeaten Western Province, dashing their hopes of a fairy-tale finish.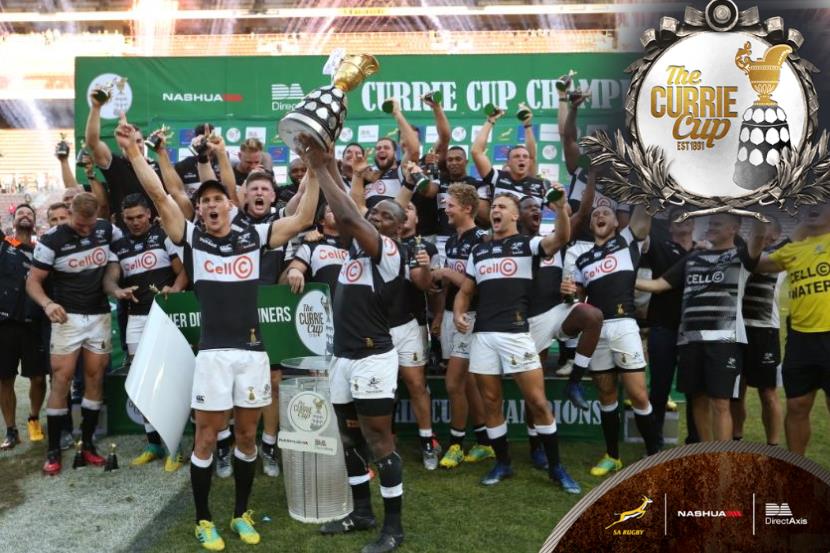 The Sharks won 17-12 in what was the ninth time the two sides have battled it out for the title since 1984.
Western Province, who had dreamed of winning back-to-back titles, entered the match on a seven-match winning streak.
It was a great reversal of fortune for Durban's Sharks, who last year let a 21-15 halftime lead on home ground slip out of their hands. With determination and grit, they proved themselves today in a match that saw them fighting to win all the way through.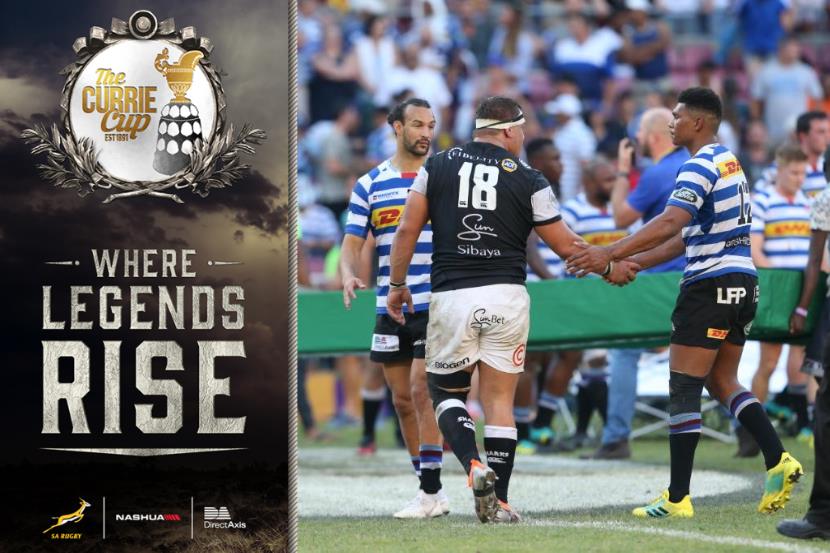 The Sharks had only lost one match this season – 28-50 to Western Province, in the Mother City. As many fans said, they couldn't have won in a better city today.
The two teams have met in three Currie Cup finals at Newlands since 1984…, and the hosts won two of those, although they went down 33-19 in the last one in 2013.
This evening the Sharks tweeted: "🏆 2018 CURRIE CUP CHAMPIONS 🏆 The five year long wait is over for #OurSharks faithful, as the Cell C Sharks claim a historic 12-17 victory over the DHL WP Rugby at Newlands Stadium!!!🍾🎉#WPvSHA #OurSharksForver 🦈"
The Sharks acknowledged it was a "massive, massive game from both sides".
Fans were stoked. One said: "Who needs legalised weed with a high like this in Cape Town?"
127 years of provincial rugby, one winner, your 2018 Currie Cup Champions – The Cell C @TheSharksZA – #WhereLegendsRise #CurrieCupFinal pic.twitter.com/cJaBmJBt6n

— South African Rugby (@Springboks) October 27, 2018
A delighted Cell C Sharks captain Louis Schreuder comments on his team's Currie Cup victory in Cape Town @TheSharksZA @NashuaLTD @DirectAxis #CurrieCupFinal #WhereLegendsRise #loverugby pic.twitter.com/sXJNbHQTkL

— South African Rugby (@Springboks) October 27, 2018
Curwin Bosch talks about winning his first Currie Cup title @TheSharksZA @DirectAxis @NashuaLTD @TheCurrieCup #CurrieCupFinal #WhereLegendsRise #loverugby pic.twitter.com/s34RI6BV4C

— South African Rugby (@Springboks) October 27, 2018
And they did it!!!!! They are bringing home the @TheCurrieCup back to Durban!!!

Well done to @TheSharksZA who are the new #CurrieCup2018 champions 🙌🏻💪🏻😬#WPvSHA #OurSharksForever pic.twitter.com/7Rw28kwXwH

— Fidelity Group (@Fidelity_Secure) October 27, 2018
In a reversal of last year's final, the Cell C @TheSharksZA have come out tops at DHL Newlands defeating @WP_Rugby 17-12. #CurrieCupFinal #WhereLegendsRise pic.twitter.com/OnF1dFnfTn

— South African Rugby (@Springboks) October 27, 2018
@SeanJeff1973 3 Generations of Sharks Supporters in absolute ecstasy. #CurrieCupFinal @TheSharksZA you beauties you. Who needs legalized weed with a high like this in Cape Town pic.twitter.com/ZxvbeIvAyF

— Gareth Jefferies (@fotogareth) October 27, 2018
And after a tense battle, there's always room for some respect. Well done to both teams today. The #CurrieCup is #WhereLegendsRise @NashuaLtd @DirectAxis pic.twitter.com/64c6Xxf8AL

— South African Rugby (@Springboks) October 27, 2018