Namibia's desert landscape got a makeover this week as magical water poured down from the heavens.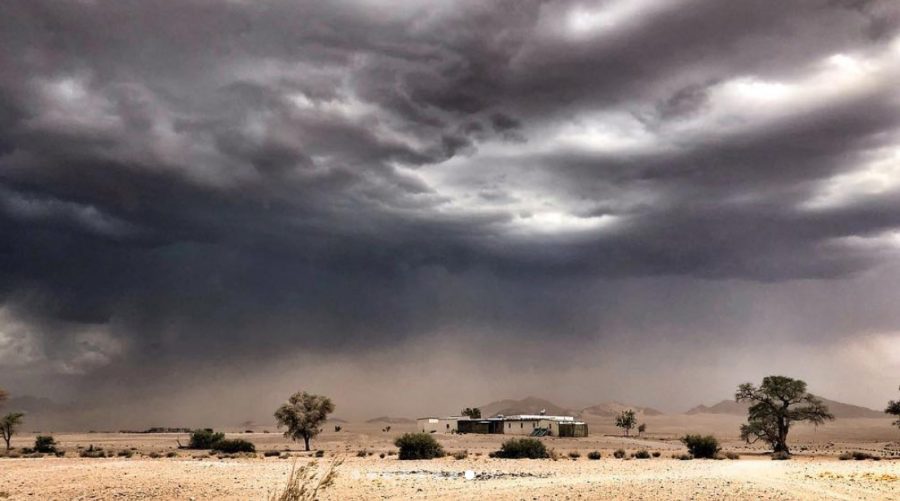 In some parts over 100mm fell according to the Namibia Meteorological Service, flooding rivers (see video below) and finishing with radiant rainbows.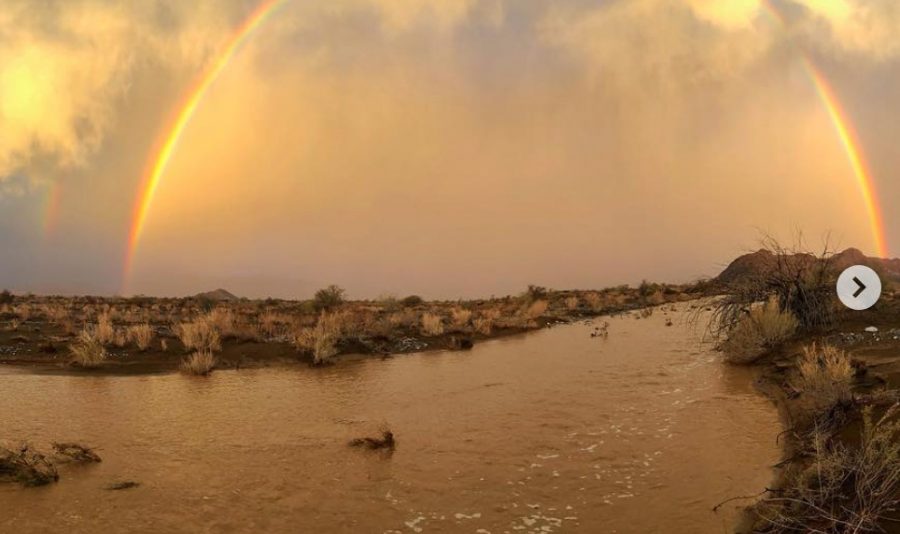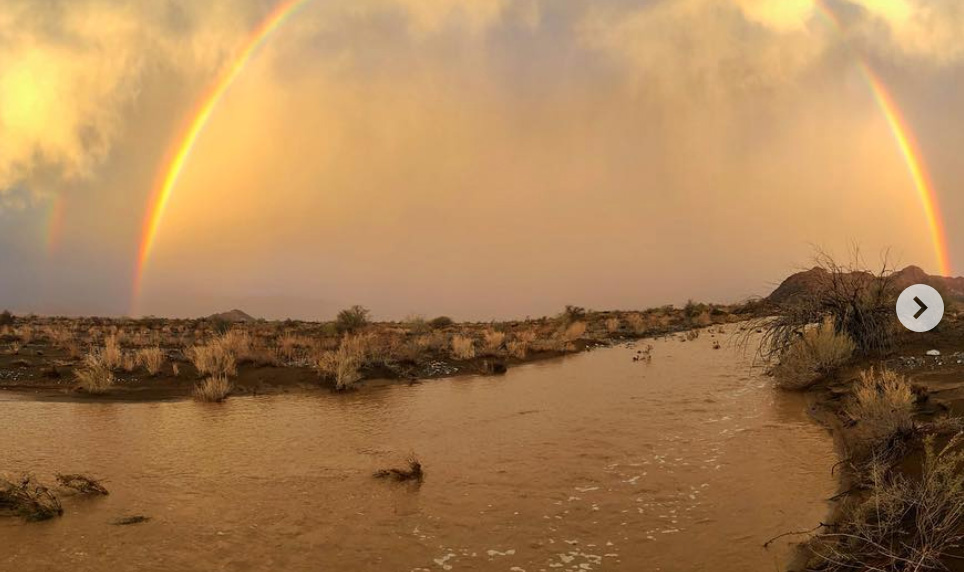 Well known Gauteng-based publicist Georg Knoke, who grew up in Namibia, said on Facebook: "Magic in Sossusvlei – Namibia! This is unusual and unbelievable! Normally there is not a drop of water in sight! Miracles still happen – lots of rain in Namibia!"
Georg, along with many others on social media, posted spectacular photos from Namib Sky Balloon Safaris (@namibsky). See below.
Although areas like Omaruru received 102,2mm, others – like Windhoek Central – only got 10,4mm. Along with the rain, came east wind conditions with temperatures reaching over 30 degrees, according to The Namibian newspaper.
Andries H Matthysen shared the following video of the Tsondab River, near Solitaire, in Namibia.
WATCH Rare footage of Tsondab River in flood
Tsondab river, near Solitaire in Namibia. This must be a 500 year event. Sossusvlei probably also received water. Time to visit!! pic.twitter.com/c8Ovd3PQAh

— Andries H Matthysen (@nesyhttam) October 26, 2018
Ohhh, when it rains in our desert! 😍 How I wish I could be there right now. Photos by Namib Sky Balloon Safaris. Check namibsky on Instagram. #Namibia #Namib #Sossusvlei pic.twitter.com/Lmr1QblXpk

— Gwen Lister (@GwenLister1) October 24, 2018
Click through to view all the spectacular photos: