A brave – and petrified – woman in South Africa refused to be a victim of an attempted armed robbery in Cape Town yesterday. The unnamed female driver took matters into her own hands, reversing away from the perpetrators and crashing into three other cars as she made her successful escape.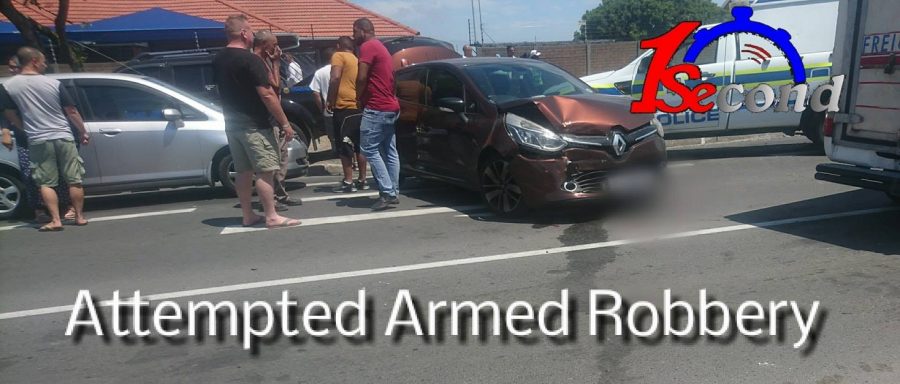 According to 1Second Facebook page, the incident occurred on Blomvlei, and the road was closed between Induland and Jan Smuts because of the 4 car accident.
In a video uploaded by 1Second, the suspects can be seen driving in front of the lady's black Mercedes so that she is blocked from advancing at the traffic light. They then get out of their car and approach her vehicle.
According to 1Second "she got shot at, hole in dashboard".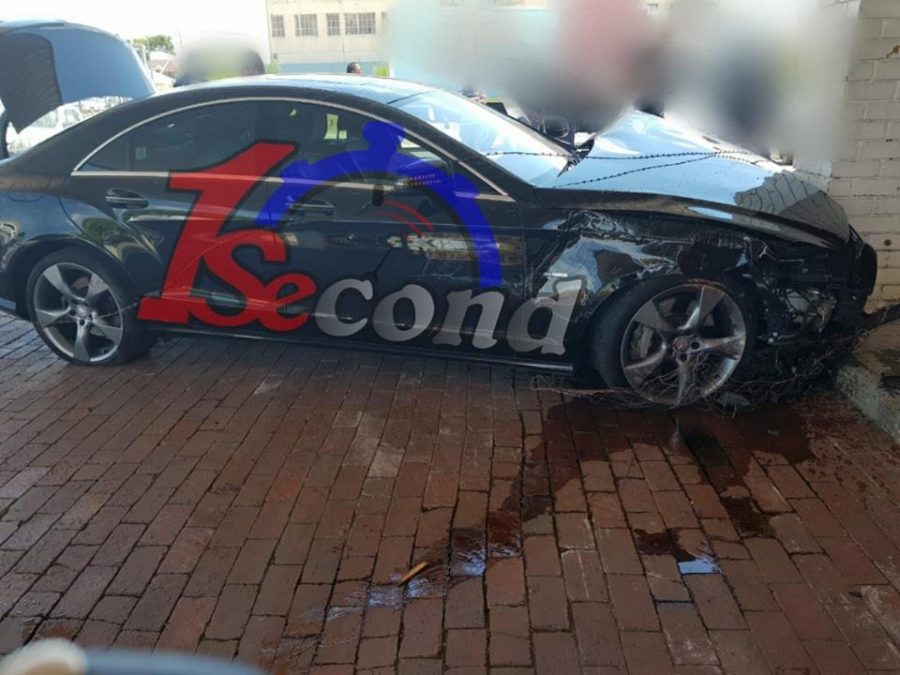 1Second – a page to raise awareness and stop the carnage on South African roads – reported yesterday that the female victim drove through the fence of a business on the side of the road to flee the attackers. She – and those she crashed into – were unharmed. All services were on the scene.
Unfortunately the suspects escaped.
Most social media commenters applauded the woman and said they're sure the vehicles who she crashed into would have understood, adding "she should have rammed the hijackers too!"
1Second said: "This is how you survive an Attempted Robbery/hijacking in the urban Jungle @1Secondlater This lady deserves a medal."
WATCH Cape Town Woman Driver Escapes Armed Hijackers
#1SecondLater
This is how you survive an Attempted Robbery/hijacking in the urban Jungle @1Secondlater
This lady deserves a medal
Attempted Armed Robbery earlier in Blomvlei rd Lansdowne @eNewsETV @IOL @FatalMoves @_ArriveAlive @LimaCharlie1 @GTP_Traffstats @Paratus2014 pic.twitter.com/ng3q5pU7i1

— 1Second (@1SecondLater) November 26, 2018
Watch on FB here:
www.facebook.com/1SecondLater/videos/326626047933736/