Big Life Foundation has revealed the harrowing rescue of one of Africa's largest bull elephants this week in Amboseli National Park in Kenya.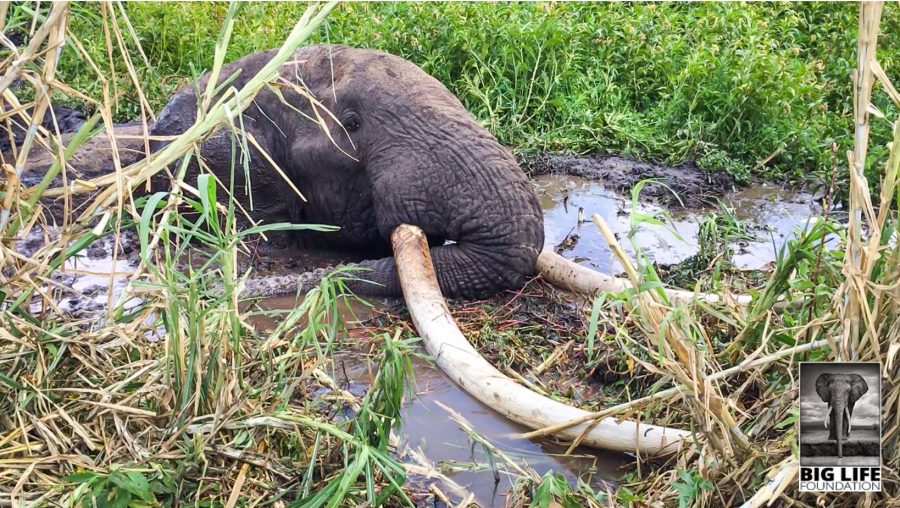 The incident occurred on Monday when the elephant was reported to be stuck deep in mud, up to his neck, in a swamp.
"Our hearts sank," said Big Life. "Given the size, there was a small number of elephants it could be, and a small chance of a successful rescue.
"An aerial view confirmed the worst: it was Tim, an icon of Amboseli and one of Africa's largest and most magnificent elephants."
The elephant was in serious trouble, facing death – stuck in mud and fully immobilised, with zero chance of escaping on his own.
"Nor was there a way for any kind of vehicle to get close enough in the swamp, either to pull him out or to dig around him," said Big Life.
It was a challenge of physics, they said – "how to pull a 6-ton object out of a suction pit, when that object is alive, thrashing, and has no idea the people around him are trying to help."
Tim was understandably aggressive, and tiring fast which was dangerous as exhaustion can kill an animal.
Rescuers worked together and fast. The first thing they did was loosen the mud by knocking a hole in a concrete furrow upstream so that water could flow in.
Big Life, together with Kenya Wildlife Service (KWS) and the David Sheldrick Wildlife Trust (DSWT) put their minds (and hearts) together… and devised a way to create a 300 metre long tow strap.
"A team got to work in Nairobi, stitching shorter straps together and then urgently sent the final product down on a private chartered flight," said Big Life.
A KWS tractor drove as close as it dared – 100 metres away, and the team managed – with difficulty – to put the straps onto Tim. But the ground was too soft for the tractor and the wheels spun.
The tractor finally found a point that was drier and firmer… but a lot further away. This time they added "extra horsepower" – two Big Life land cruisers – and the three machines pulled together. Tim moved.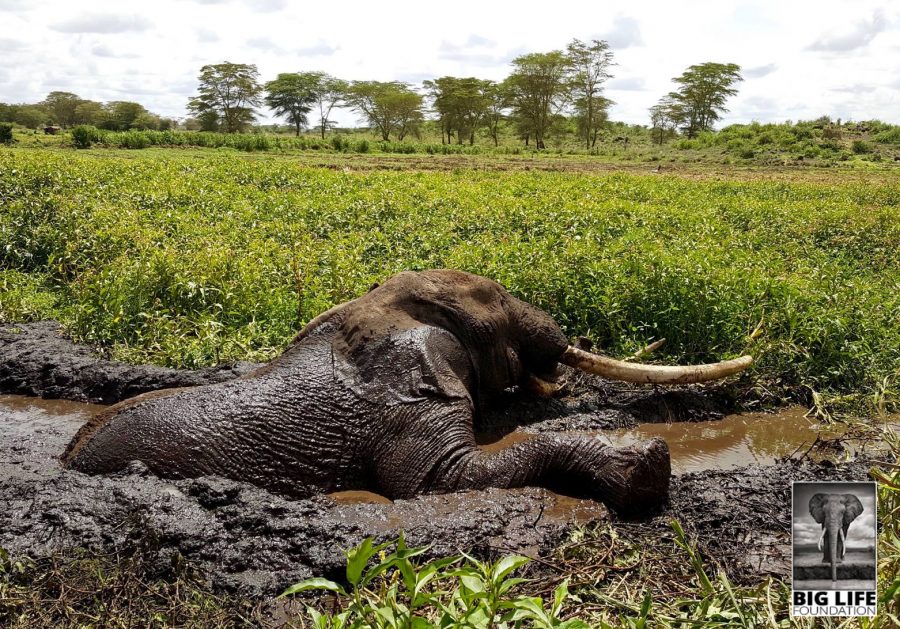 But the strap snapped! And again.
By then it had been 10 hours in the baking sun. But they refused to give up.
"After more pulling, and even more strap breakages, the tractor and vehicles finally managed to pull Tim 25 m across the muddy ground and onto firmer footing. Once there, he was too worn out from the ordeal to even stand.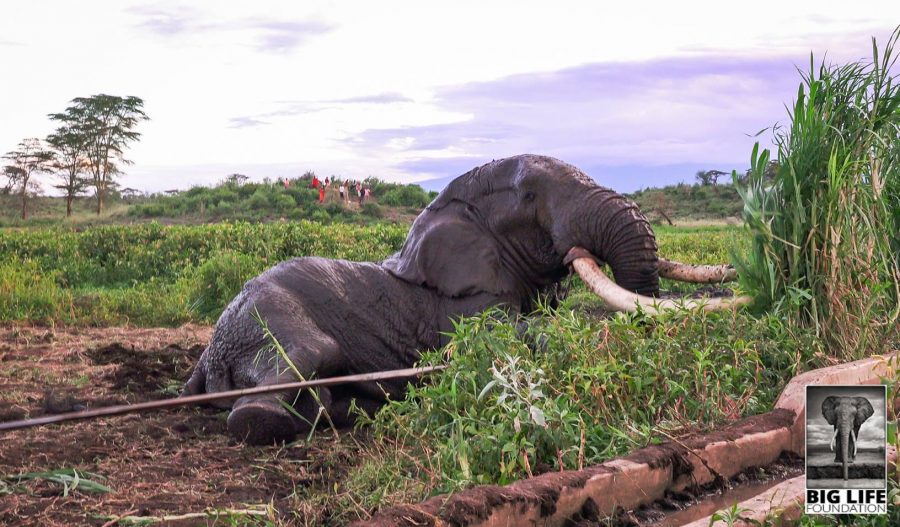 "The vehicles kept pulling slowly, trying to help him up, knowing that his life depended on it. And finally, in the last light of the day, Tim stood up."
Relieved rescuers cheered and Tim "shrugged the tow straps off before slowly heading back toward the Kimana Sanctuary".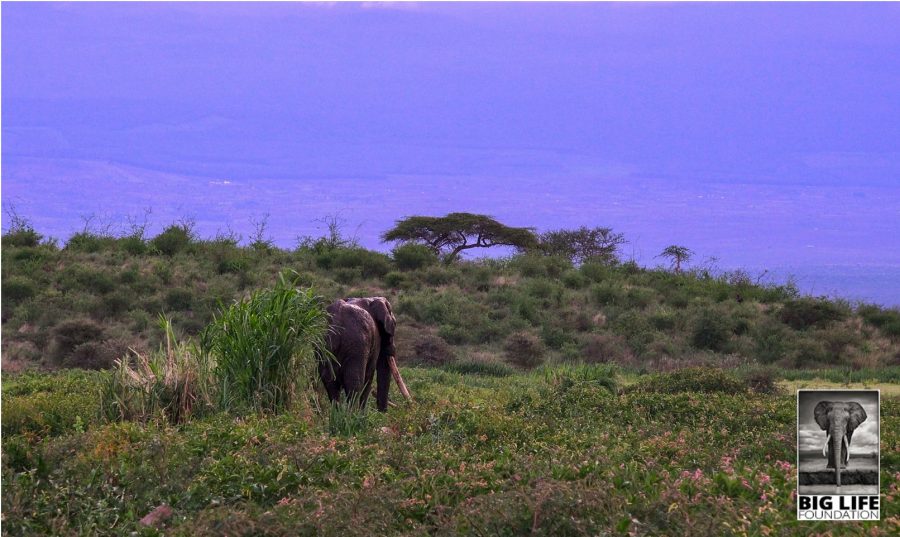 The rangers stayed with him until 23h00, ensuring that he was safely back on protected land, and have since been keeping an eye on him.
Big Life thanked KWS and DSWT, and all its supporters around the world whose generosity makes rescues like this possible, and invited people to please donate during this season of giving so that they can continue protecting Africa's wildlife.
Read the full story on Big Life Foundation's Facebook page here.