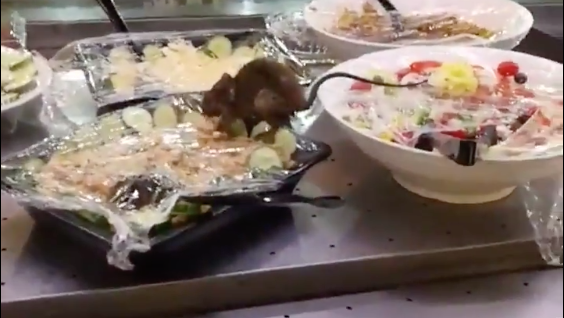 A video has gone viral in South Africa showing a rat trying to tuck into some food on sale at Food Lover's Market in Diepkloof, Soweto. (Watch below.)
The video was posted by Sipho Ndhlovu, saying: "That's how diepkloof food lovers serves its customers and the rats so comfortable and not scared of people as they are at home???"
Sipho also claimed "the inspection of shops in the affluent areas (is) not the same as in townships to ensure health standard are maintained".
The rat is seen trying to tuck into food (which is covered in plastic), before a member of staff – behind the counter – removes the dish.
Many callers to Bruce Whitfield on Radio702 on Monday morning also slammed Food Lover's Market's other branches for the general quality of food having dropped.
Food Lover's Market said in a comment on Facebook:
We are aware of the video that was posted. We view the matter in a serious light and have launched an investigation to establish the source of the rodent problem.

In the meanwhile, we can say we have a health and safety inspectorate that does regular investigation and the last inspection took place in November.

The store is also contracted to the pest control company, Rentokil who do regular inspections and provide the necessary services regarding to rodent and pest control.
WATCH Rat tries to tuck into grub at Food Lovers Market, South Africa
Thats how diepkloof food lovers serves its customers and the rats so comfortable and not scared of people as they are at home????

Posted by Sipho Ndhlovu on Saturday, January 5, 2019