South Africa's Kevin Anderson has shockingly been knocked out of the Australian Open in four sets, going down to Frances Tiafoe, who is ranked only 39th in the world. Anderson is currently the fifth seed.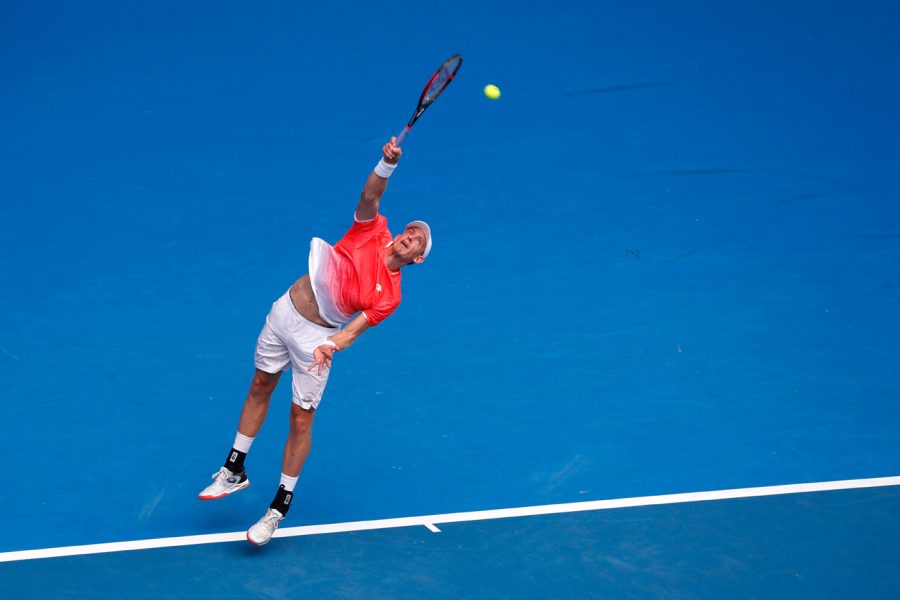 In a devastating blow to Anderson (and all his South African fans), the US player was able to beat him 4-6, 6-4, 6-4, 7-5 on Wednesday, the third day of the Grand Slam in Melbourne.
Halfway through the match Anderson took a medical time-out.
Reuters called it a "major upset" as the South African expat – who is currently fifth seed – became the highest ranked player to be knocked out of the year's first major tennis tournament.
In his diary on SuperSport, Anderson had said before the match:
In my second round match, I face American Frances Tiafoe. I've played Frances several times – most recently in Tokyo. He's one of the best young players coming out of the United States these days and is known for his work-ethic, speed and overall athleticism. We've had several close matches, so I know I will have to play at my best in order to get through to the third round.
Sadly he isn't through.
Tiafoe said of his surprise victory:
It means the world to me, I lost to Kevin three times last year. I would love to get to the second week of a Slam and if you guys get behind me like you did again, then it's going to be pretty easy for me.
Kevin Anderson in Melbourne on Sunday:
Thanks to all the fans who came out on such a hot day to show your support 🙏 @AustralianOpen pic.twitter.com/UGDkH2KN6Y

— Kevin Anderson (@KAndersonATP) January 14, 2019