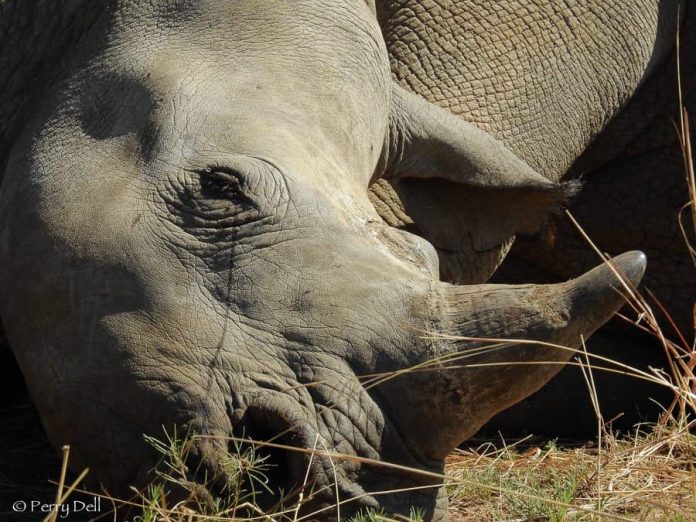 Pilanesberg Nature reserve has reported the tragic loss of yet another rhino to poachers, and is pleading with the public to please raise awareness to stop the slaughter of South Africa's precious rhino.
Pilanesberg said yesterday in a post on Facebook which has gone viral:
Sadly we lost a white Rhino bull last night, or the early hours of today.
Some evidence was found at the scene and the incident will be investigated.

This murdering of animals will never end unless the demand ends. It is up to each one of us to create awareness.

Unfortunately people are ignorant enough to believe the myths associated with animal products due to century old cultures. This mindset is difficult to change.

There is also what's called the Ferrari factor, where owning these products is seen as a status symbol. Much more difficult to control.

However, we will never give up trying to dispel the myth, and to stop the killing fields. You can do your bit by spreading awareness
Poaching is fuelled by a misconception that rhino horn has medicinal properties to cure anything from a cold to cancer. In a Reuters report earlier this month, Chinese medicine experts say there is no need to use rhino horn in treatments as substitutes are readily available… and that "we stopped using it 25 years ago".
Unfortunately ignorance also drives the demand for rhino horn. As Pilanesberg says – the horn is seen by some as a status symbol. This is by people who have no idea that rhinos are being killed to feed their egos.
And it's not helped by top officials being ignorant too… An executive at China's powerful State Forestry and Grassland Administration, Tang Xiaoping, was quoted in the state-run China Daily newspaper saying: "If rhino horns and tiger bones can be used for medicinal purposes, and their use causes zero harm to the two endangered species in the wild, why should we oppose it?"
As most South Africans know, using rhino horn does NOT cause zero harm to the rhino, in most cases, like Pilanesberg's white rhino bull…it kills them. If you're a South African expat in China or Vietnam, or any other country where rhino horn is being used, please help spread awareness!
Pilanesberg's original post from Facebook: