Duduzane Zuma, son of former president Jacob Zuma (who accompanied him to court), has been found not guilty of culpable homicide or reckless and negligent driving. The judgment on the two charges was handed down in the Randburg Magistrates Court in Johannesburg, South Africa, on Friday morning.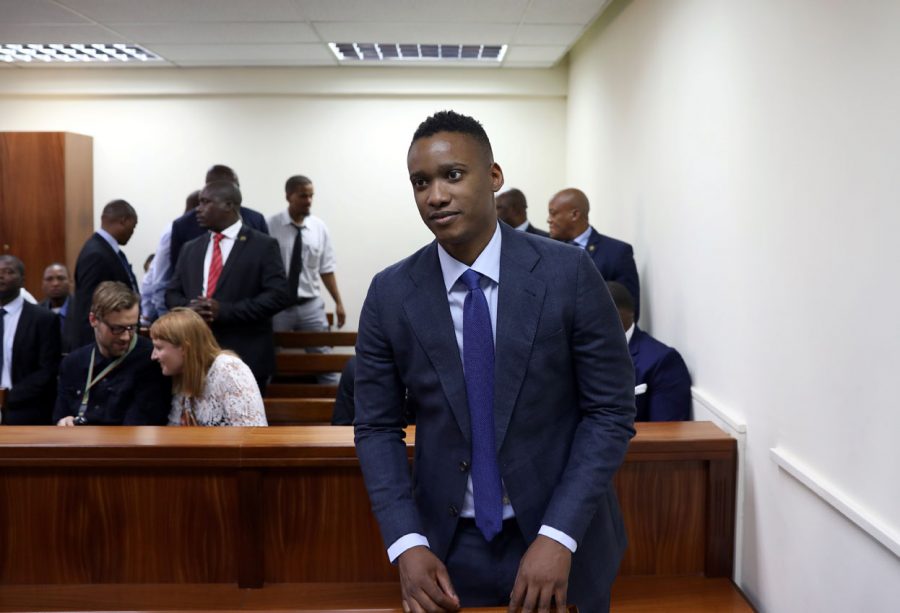 Zuma had pleaded not guilty to both charges – a charge of culpable homicide and another of reckless and negligent driving following a fatal car crash in 2014, when his Porsche 911 collided with a minivan taxi on a Johannesburg highway, killing one woman and seriously injuring another who later died in hospital. The deceased woman, who died on impact, was Zimbabwean Phumzile Dube.
Today Zuma was acquitted after Magistrate Thupatlaase said state prosecutors "failed to prove the case against the accused beyond reasonable doubt", and that it could not be concluded that Zuma was speeding.
Zuma has maintained that he lost control of his car after a puddle caused him to aquaplane.
"I accept the defence argument that none of the evidence presented established that there was anything that a reasonable man in the position of the accused on that night would have foreseen," said the judge.
The National Prosecuting Authority (NPA) had initially decided not to prosecute Zuma, but overturned that decision after AfriForum applied to privately prosecute him.
Elias Maangwale, Investigator at AfriForum's Private Prosecution Unit, said AfriForum is satisfied that Zuma got his day in court.
"AfriForum's aim was to make sure that Zuma Jr stated his case in a court for judgment, just as any other citizen against whom a prima facie case exists. AfriForum achieved this goal and abides by the court's decision," said Maangwale.
Duduzane's father, Jacob Zuma, told the SABC afterwards that he was "pleased" by the ruling.
WATCH VIDEO: Judgment day for Duduzane Zuma