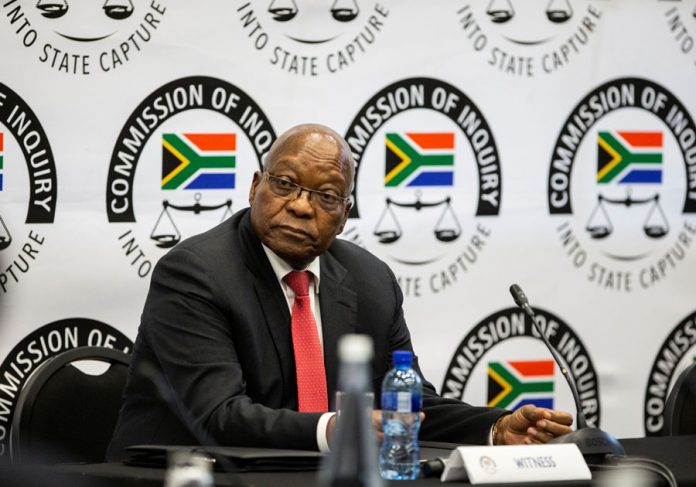 JOHANNESBURG – It's Day Two of South Africa's former president Jacob Zuma answering questions in court at the Zondo Commission. Watch the live video stream below.
Tthe State Capture inquiry is being held in Parktown, Johannesburg. Zuma's testimonial began yesterday, and he is expected to continue giving evidence until Friday.
The commission was established in January 2018 as per the recommendations of former Public Protector Thuli Mandonsela's State of Capture Report, with (the awesome) Judge Raymond Zondo presiding.
Several witnesses who have appeared before the commission have implicated Zuma in corruption, although he denies all allegations.
WATCH LIVE: Former President Jacob Zuma at State Capture Inquiry
Part 1 Earlier today: