CAPE TOWN – The publicity for the world-famous Mount Nelson hotel – "an oasis of calm within Cape Town's beating heart" – must have seemed like a cruel joke yesterday after a group of men stormed the lobby and robbed staff and holiday guests, and broke jewellery displays to steal the contents.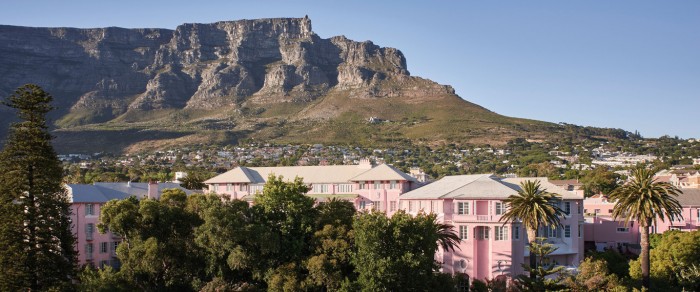 In an emailed statement to SAPeople, the prestigious Belmond group, which owns the Mount Nelson, confirmed the incident saying:
We can confirm that an incident occurred on Tuesday 16 July at Belmond Mount Nelson Hotel. The members of staff and four guests affected are safe and the hotel remains open as usual. The safety and security of our guests and staff is our utmost priority and we have robust security arrangements in place across our global portfolio, which we regularly review.

We would like to thank the Belmond Mount Nelson team for their professional handling of this incident and for the support that they have provided to those present or affected. The relevant authorities have been notified and we are supporting the police with their investigation. We are unable to comment further while this investigation is ongoing.
South African police spokesperson F.C. van Wyk said in a statement that the group consisted of 15 men, who on Tuesday night overpowered the security guard at the front of the luxury hotel and took his firearm and hand radio.
Van Wyk said the men "pointed (at) staff members and guests with two firearms and robbed them of their personal belongings.
"The suspects then started breaking the glass cabinet display windows in the foyer with big hammers and removed jewellery, and also took an undisclosed amount of cash from the cash register."
The Belmond group also owns the Venice-Simplon Orient Express train.