PRETORIA – President Cyril Ramaphosa has entered the battle between his Minister of Public Enterprises Pravin Gordhan and the Public Protector Busiswe Mkhwebane by filing a supporting affidavit for Gordhan in the North Gauteng High Court, according to a statement released by the presidency today.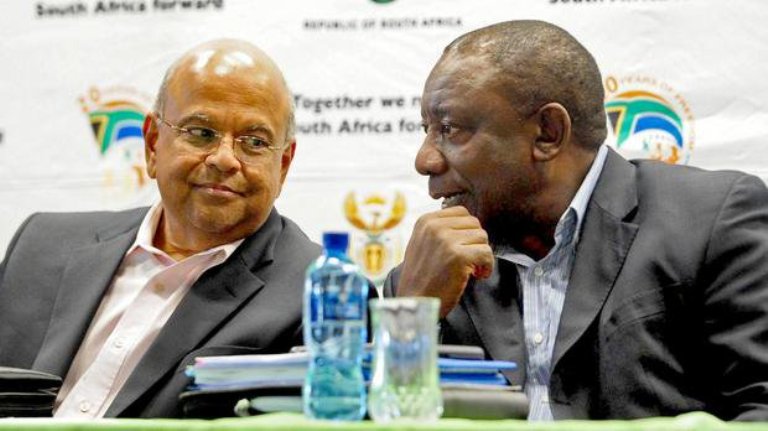 Gordhan has applied to the same court for the suspension of the enforcement of remedial action recommended by Mkhwebane.
Mkhwebane earlier this month found that Gordhan lied to Parliament about meeting the Gupta family, and was involved in the establishment of a so-called "rogue unit" while he was the head of SARS in 2007. According to reports, she called on Ramaphosa to take disciplinary action against Gordhan for "violation of the Constitution and the Executive Ethics Code" within 30 days.
Gordhan quickly asked the court in Pretoria to interdict the enforcement of the recommended remedial action pending the North Gauteng High Court's review of the Public Protector's investigation into, and report on, the SARS matter, the presidency said.
Mkhwebane noted Gordhan's appeal, and said in a statement that she was "disappointed at the indignity of personal insults contained in the court application."
"It is our considered opinion that the emotive language and personal insults and blatant lies or innuendos are meant to divert attention from the real issues and the findings," she said.
In his affidavit, according to the latest statement from his office, "President Ramaphosa has indicated his support for Minister Gordhan's suspension application in as far as the relief sought by the Minister relates to the President."
It was clear, the presidency said, "that there is a bona fide justiciable (sic) dispute between Minister Gordhan and the Public Protector over the legal validity of the Public Protector's investigations and findings and the remedial action she has directed in her report."
The president said that it would be premature for him to attempt to take what Mkhwebane called "appropriate disciplinary action" against  Gordhan while the principal review application was still pending, with disputes over the validity of the Public Protector's findings, as well as questions remaining over the extent, if any, of the President's  "disciplinary" powers over Cabinet ministers.