JOHANNESBURG – Former South African president Jacob Zuma was due back on Friday morning in Parktown, Johannesburg to continue answering questions – by invitation – at the public enquiry into state corruption. But this morning his lawyer said: "We are here today to inform you we will take no further part in these proceedings."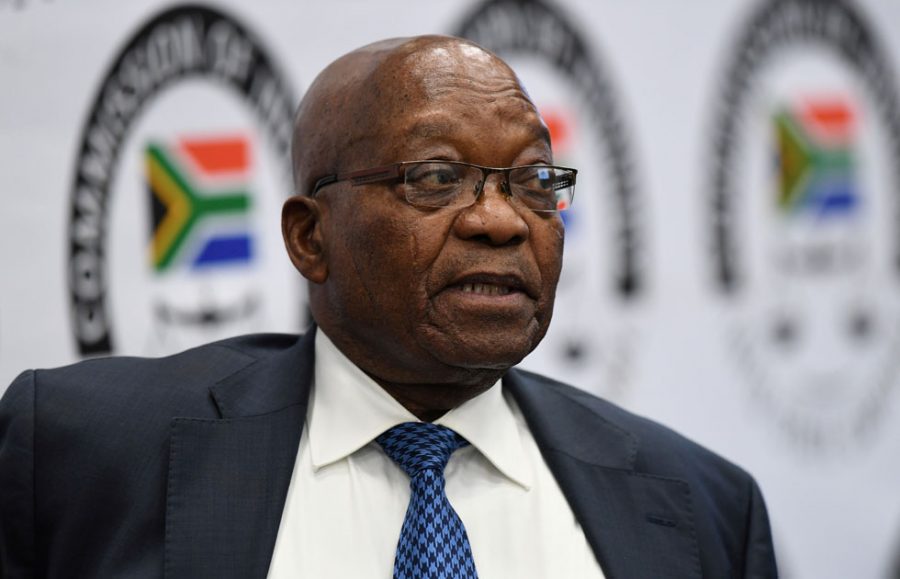 Advocate Muzi Sikhakhane claimed Zuma was "brought in under false pretenses and "strongly cross-examined" by advocate Paul Pretorius even though they had been reassured this would not take place.
On Wednesday Zuma's lawyers requested an adjournment because of what they believed was unfair questioning. But this morning it had appeared Zuma would continue… however his lawyers have dashed those hopes. Watch the live video streaming below.
The enquiry – aka the Zondo Commission (presided over by deputy chief justice Raymond Zondo) – was set up by Zuma (77) in his last few weeks in office, before he resigned in February 2018. Its purpose is to investigate the allegations of corruption during Zuma's nine years as the country's leader.
Zuma's lawyers claim he should not have been cross-examined because no witness evidence directly implicated him in corruption and fraud, said Reuters.
"He was treated like someone who was accused from the beginning," said Sikhakhane. He said every witness had a "grievance about him" when "he's a head of state".
"Our client waited to be treated like you treated Mr Gordhan and Mr Nene," said the lawyer. He claimed the Commission doesn't yet know who is corrupt. It is investigating it, and that therefore there should not have been an assumption that Zuma was guilty and asked questions in such a way.
Zuma began his appearance this week by claiming he has been the victim of a "character assassination" campaign, and even a foiled murder attempt, which have all been planned by three intelligence services (two outside SA and one inside its borders) who have planted insiders in the ANC, according to him.
Zuma also said that there was "nothing unlawful" about his relationship with the Gupta brothers, who are at the centre of the 'state capture' allegations.
Pretorius said the rules in their questioning of Zuma had been abided by, there had been no "relentless cross-examination" and invited Zondo to enforce the rules.
WATCH VIDEO LIVE STREAMING: State Capture Inquiry – Former President Jacob Zuma, 19 July 2019
Don't miss Carte Blanche this week – the currents affairs show examines the importance of this week's testimony from Zuma in the bigger political and judicial landscape, presented by Derek Watts.

Watch the show

 overseas | Watch in SA on DStv Now