After a prolonged lull, the war of words has started again between Johannesburg's popular Democratic Alliance mayor Herman Mashaba and the African National Congress leaders in the city, who have called for a motion of no confidence in him.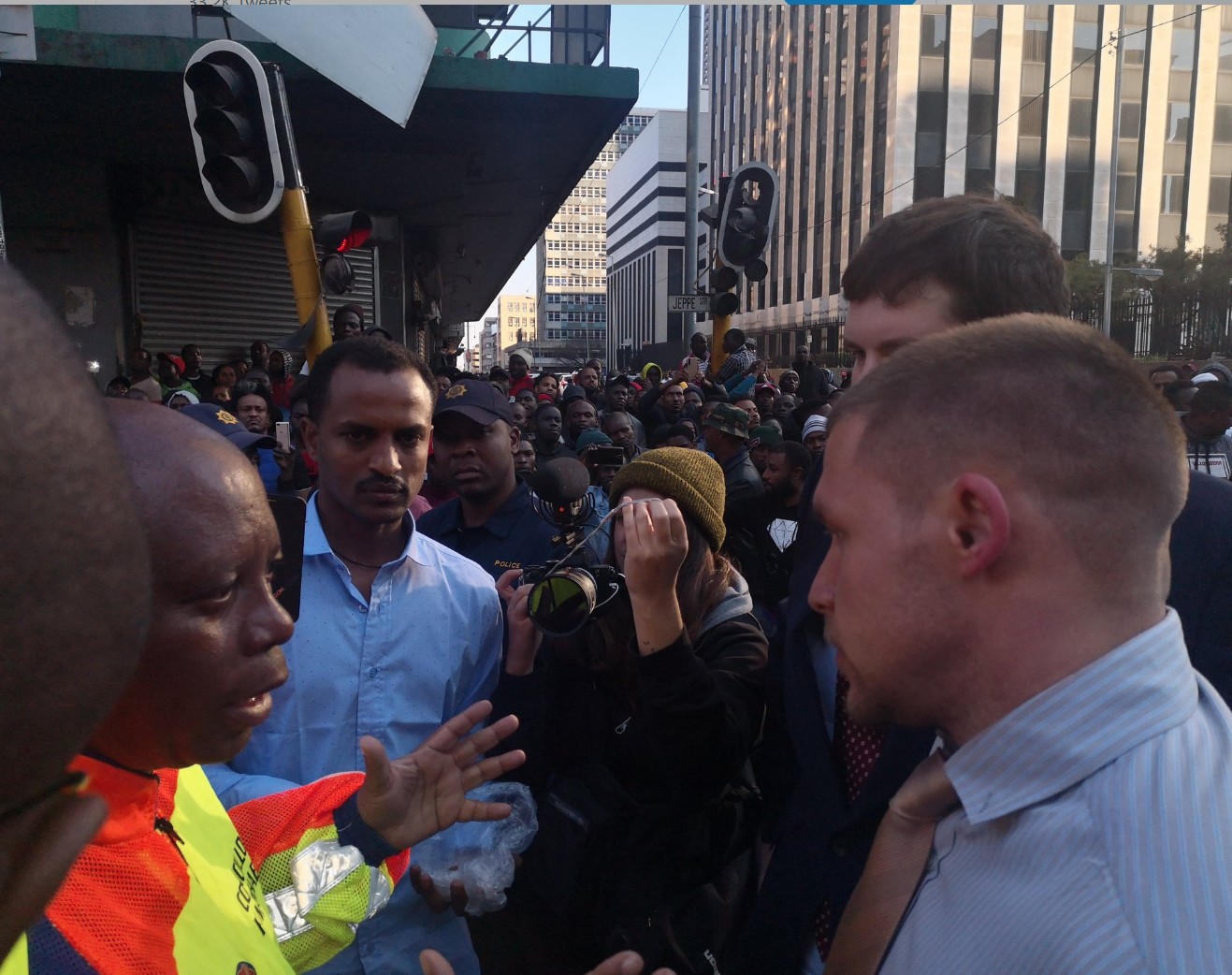 Numerous attempts to unseat Mashaba have failed, but the EFF, which previously stood behind the DA, has recently broken ranks with the DA over not being given the mayor's post in Tshwane, and has vowed to no longer take sides in the municipalities where it is represented.
The former businessman Mashaba, however, is well known to have received the support of many political adversaries since he took the post in 2016, and his hands-on management style and desire to tackle major problems like the regeneration of the city centre has won him many fans. So it is uncertain whether the EFF will stick to its promise to not vote.
Mashaba quickly hit back at the ANC by saying it was using the motion, to be held on August 22, as a smoke screen to start looting the city again. He said the motion "is a political ploy designed to deflect attention away from the increasing number of cases of fraud and corruption involving the ANC that are being uncovered by the multi-party government."
He said that in its fight against corruption 5,000 cases of fraud were under investigation, totalling more than R33 billion, and that five senior ANC members, including its regional chairperson, had already been implicated in wrongdoing.
Since becoming mayor of the city after the 2016 municipal elections, the DA's Mashaba, supported by the Economic Freedom Fighters, has been a vocal crusader for clean governance and uncovering ANC mismanagement and corruption in the past. He said he found it "laughable" that the ANC was listing as reasons for the motion of no confidence – besides a recent audit of the city that had led to a credit downgrade – service delivery matters.
"It is the ANC that failed the residents of the city for over two decades, depriving the forgotten people of the city of basic dignity."