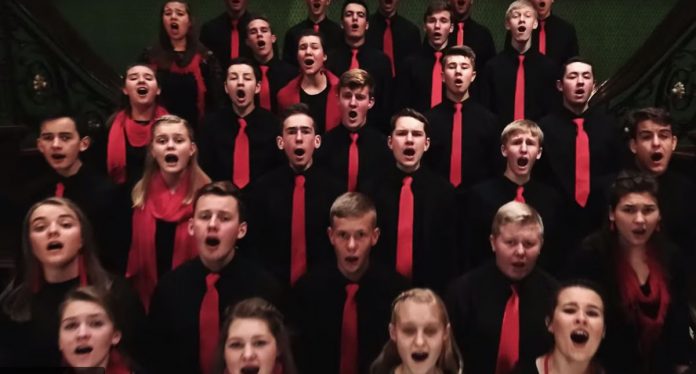 Watch this brilliant, brilliant performance by the Rustenburg High School Choir in South Africa, singing Queen's famous Bohemian Rhapsody.
WATCH VIDEO: Bohemian Rhapsody by Rustenburg High School
As Joburg Public Relations consultant Georg Knoke told SAPeople: "Freddie Mercury smiles! What incredible talent! Bravo!"
The conductor behind this mesmerising performance is none other than Ralf Schmitt, the artistic director behind the Ndlovu Youth Choir who have been taking the US by storm on America's Got Talent!!
Georg said: "Bravo Ralf Schmitt for directing another masterpiece! From America's Got Talent to directing this awesome choir – you make South Africa proud! It's kind of magic what you do to bring out the talent of young South Africans!"
Rustenburg High School said the young singers pay tribute to Freddie Mercury, "one of Africa's favourite sons" (he was born in Tanzania's Zanzibar and spent much of his childhood there) singing one of Queen's greatest songs of all time – with their own "unique choral interpretation".
The unique and powerful arrangement was also by Ralf Schmitt! (As well as keys and orchestration.)
The lead vocalists are Bernice West and Bertus Buitendach, singing their hearts out and making South Africa very proud!!!
The setting is also beautifully perfect – The Rand Club in Johannesburg.
The music was recorded at Dynamic Sound Factory, Two Keys Studio in Joburg, and
mixed and mastered at Bill Hare Productions in Milpitas, California, USA.
MORE
Website: www.hsrtb.co.za
Follow the choir on facebook here.