MITCHELLS PLAIN – After a bloody weekend in Cape Town, where 47 murders took place, the Minister of Police Bheki Cele on Monday said more than 1,000 people had been arrested for violent crimes since the army entered the city's townships in Operation Lockdown one month ago to help the police battle crime.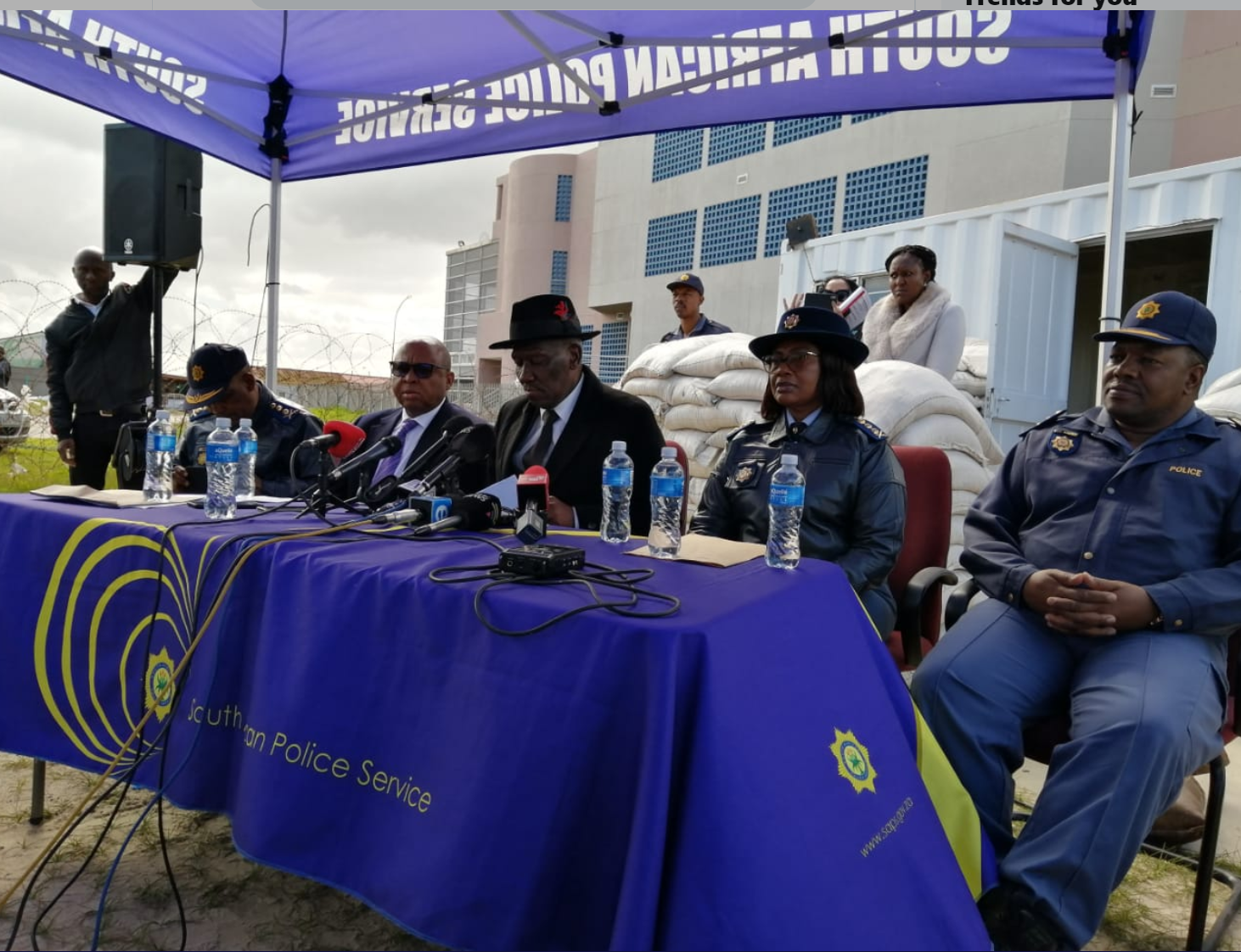 Earlier in the day, Western Cape Premier Alan Winde noted that 47 murders had been recorded by forensics services over the weekend, including 27 shootings, 13 stabbings and 7 "by other means" in the city. In previous weekends, particularly violent times in the townships, the numbers were 46 last weekend, 41 the one before and 25 three weekends ago.
Cele said in a media briefing that they had learned that many of the violent crimes were aggravated by the consumption of liquor, often acquired at illegal outlets, and the proliferation of illegal firearms.
Operation Lockdown, where the South African National Defence Force was coopted to help, had been started in mid-July after a spike in murders and other violent crimes in certain townships and the Cape Flats had led to an outcry from the community. In one particularly bad weekend at the end of May, there were 73 murders, including 13 people in Philippi.
"The integrated forces embarked on various intelligence-led operations, raids, cordon and searches, road blocks and vehicle checkpoints at about 15 identified precincts since 12 July 2019," Cele told a media briefing in Mitchells Plain on the Cape Flats. "Meanwhile detectives, at times with support from uniform members, have been hard at work executing search warrants in an effort to trace wanted suspects."
Cele said that so far 1,004 suspects had been arrested for various crimes including murder, attempted murder, armed robberies and hijackings.
"On the gang front, we continue making inroads in dealing with gang violence, currently 20 members a notorious gang are before the Western Cape High Court," he said, adding "I have said this before and I will say it again, criminals… particularly gangsters and gang leaders – Your days are numbered!"
He said that the crackdown was still in its "early days."
He said it was important to note that Operation Lockdown was a temporary initiative.