Over 40 dogs were shockingly poisoned in one day in the small Johannesburg suburb of Florida, Roodepoort, earlier this month. According to experts about 1,000 dogs are poisoned weekly in South Africa, and that figure is on the rise… even though the suspected poison used is banned in South Africa.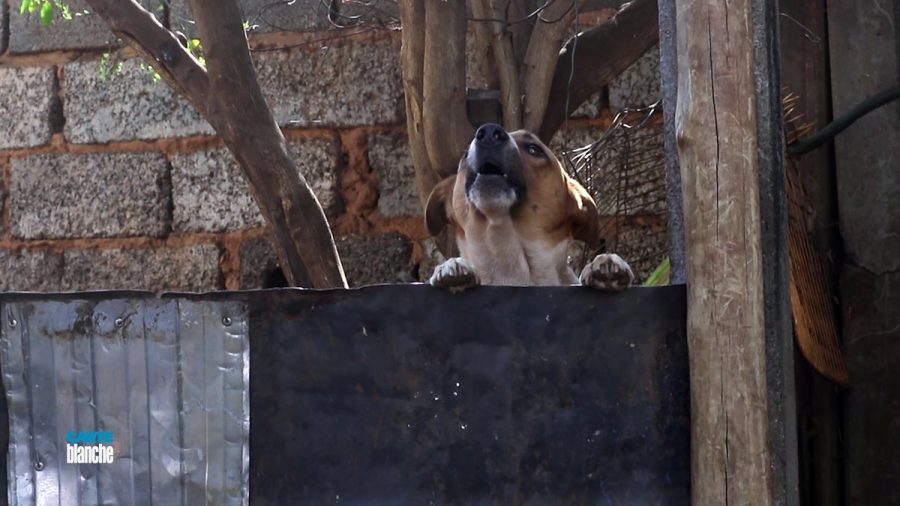 Tonight Carte Blanche investigates what's really behind these brutal killings. You can watch the current affairs show here if you're in SA or stream it from Tues 20 August on Showmax International if you're overseas (available in many countries abroad).
A highly toxic pesticide may be to blame for the poisoning of a number of suburban dogs, says Carte Blanche. This deadly substance is being used to poison and kill dogs in the country by criminals wanting to break into homes without the owners' pets sounding the alarm.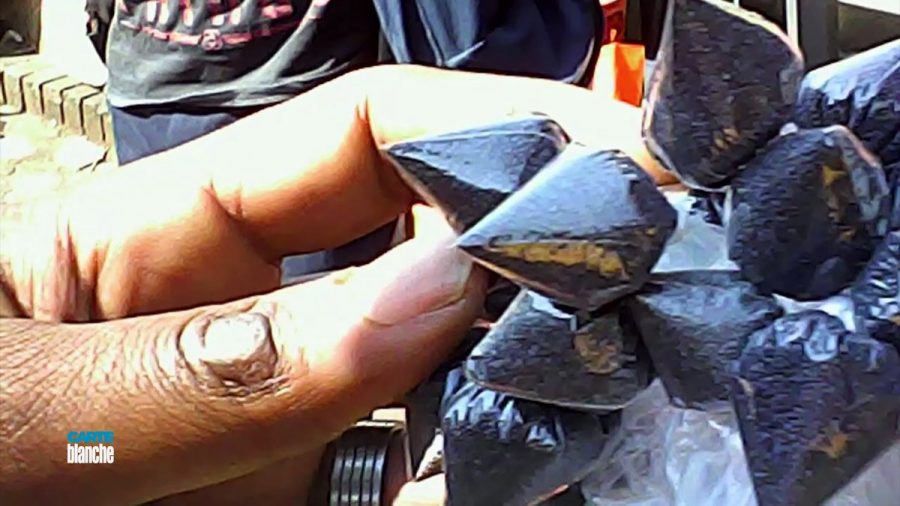 According to reports, around 97% of animals that have been poisoned have died. The poison is usually mixed in with the dogs' pet food… although in the case of the 40 dogs in Florida, the suspects can be seen in video footage scattering (poisoned) peanuts for the dogs to eat. (Experts warn of the danger that young children may also pick these up to eat them.)
"So why is an agricultural pesticide, that's banned in South Africa, still so easily available on the streets of Johannesburg?" asks Carte Blanche.
The segment is presented by Macfarlane Moleli who tweeted: "A deadly poison sold openly in the streets of JHB is used to kill dogs for house breaking. Why are police not arresting anyone selling "aliphirimi"?"
Find out tonight on Carte Blanche, or stream it from Tuesday if you're overseas (in many countries, not all – sorry! See the list at the bottom of the page.)
Over 40 dogs were poisoned in one day in a small #Johannesburg suburb. What's really behind these brutal killings? @macmoleli finds out more this Sunday at 7pm on @MNet channel 101. #CarteBlanche #DogPoisoning pic.twitter.com/WDalOsM8Og

— Carte Blanche (@carteblanchetv) August 17, 2019
Watch the show overseas | Watch in SA on DStv Now
ALSO ON CARTE BLANCHE TONIGHT:
Here's the line-up of other hot topics dominating the headlines in South Africa this week that the Carte Blanche team are tackling today Sunday 18 August.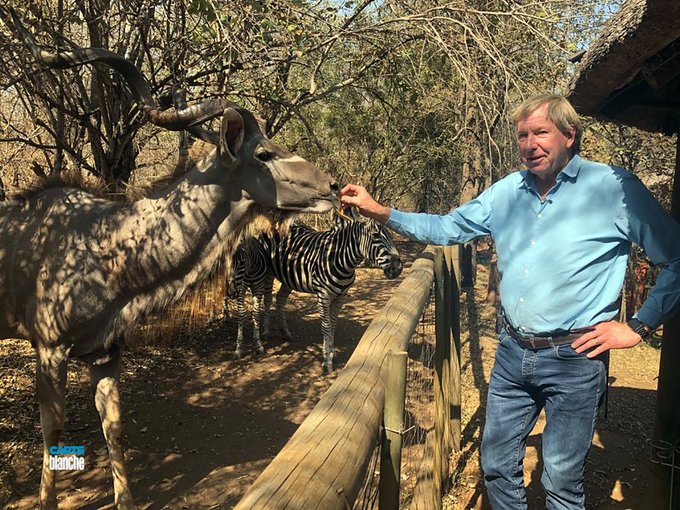 Carte Blanche investigates how mining anthracite coal right next to the Kruger National Park could pose a major threat to the entire Lowveld economy.
As a little-known company applies for mining rights near the #KrugerNationalPark, conservationists sound the alarm of a looming ecological and hydrological disaster in the area. Derek Watts presents this segment.
Watch the show overseas | Watch in SA on DStv Now
It enhances your memory and lowers food cravings. It wards off colds and flu and it lowers your risk of heart attacks and stroke. It's called sleep and we're not getting enough of it.
Watch the show overseas | Watch in SA on DStv Now
Eskom's recent diabolical results didn't go down well with ratings agencies as its debt threatens to bring the nation to its financial knees. The single biggest risk to South Africa's economic future is Eskom, says Finance Minister Tito Mboweni.
Now, the race is on to find a new CEO. Who will have the courage to step in to save the day? Masa Kekana speaks to the experts this Sunday at 7pm.
Watch the show overseas | Watch in SA on DStv Now
If you're in SA – you can watch Carte Blanche on DStv Now. If you're overseas – you can watch #CarteBlanche and thousands of other popular local South African shows & movies by subscribing to Showmax International now. You can try it FREE for 14 days. 
***
Please note: Carte Blanche is only available to international Showmax subscribers in Andorra, Australia, Austria, Belgium, Denmark, Finland, France, Germany, Greece, Iceland, Indonesia, Ireland, Italy, Liechtenstein, Luxembourg, Malta, Monaco, Netherlands, New Zealand, Norway, Portugal, San Marino, Spain, Sweden, Switzerland, United Kingdom. Not all titles are available in all territories. Showmax brings you the best South African series and movies, from the classics to the latest releases, from complete box sets to kids' favourites.