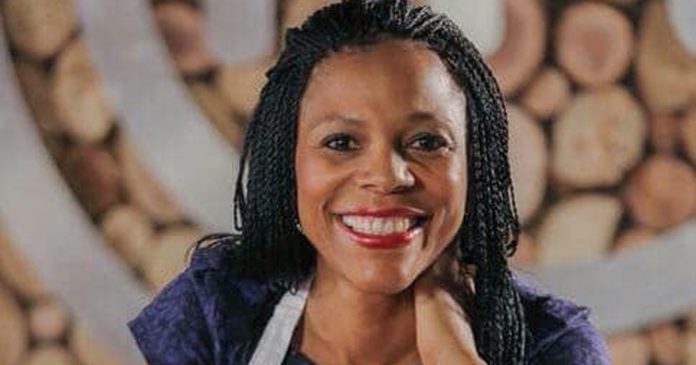 A restaurant in South Africa's Khayelitsha township in Cape Town – 4Roomed The Restaurant – and Le Wine Chambre in Johanneburg have been named as two of the world's best restaurants of 2019.
The list was compiled for the first time ever in a partnership between two prestigious global magazines – Food & Wine and Travel + Leisure.
It includes 30 restaurants from around the world… and was curated by one award-winning writer Besha Rodell who travelled anonymously to 81 restaurants in 24 countries to find the best of the best, based on recommendations from a panel of worldwide experts.
What Rodell loved most about both restaurants selected in SA was that they honour South African taste and deliver an authentic African experience.
Rodell says while some of the wonderful wineries and restaurants in Cape Town can lead you to believe you're in California or France, "Cape Town is not in America or Europe. It's in Africa. 4Roomed The Restaurant makes no secret of that fact—what's celebrated here is the food and culture of Africa, and South Africa in particular."
The restaurant – popular with tourists and locals – is named after the four-roomed house that its chef Abigail Mbalo-Mokoena grew up in.
Mbalo-Mokoena is known to South Africans for her stint as a contestant on 'MasterChef South Africa', where she was eliminated because of burnt sugar. (Today she often serves a component of burnt sugar in her dessert dishes as a playful nod to that!)
Rodell says the restaurant's eight-course shareable feast (which includes pap, chicken with fennel, umngqusho and more) is fantastic and incredible value at just $18.
"I ate many good meals in and around Cape Town. But 4Roomed The Restaurant is unique- it's an experience I could not have had anywhere else," she says.
Le Wine Chambre in Johannesburg also made it to the top Restaurants in the World 2019 list. Rodell says the restaurant exudes magic, excitement, hospitality and delivers great food and wine.
"There are many places where you can explore the exciting world of South African wines, but I'm not sure there is any that deliver as much magic as this place," she says.
She also notes the "gregarious host", Walter Melato – an engineer, oenophile and "black wine professional in an industry long dominated by white South Africans" – who opened the restaurant in 2017.
She says the space is a "temple to wine" and that one of the most exciting things about Le Wine Chambre is "seeing South African wines paired with African dishes" (cooked by Zimbabwean chef Harold Saidi).
Rodell says: "For all the wealth of restaurants and wineries in South Africa, there actually aren't that many places that find a way to match the food of the region with the wines now being produced there. Le Wine Chambre does that and so much more—it provides a place where wine, food, and culture bloom into a specifically South African experience."
Rodell is the New York Time's Australia dining critic. Her quest to find the best restaurants in the world took her to six continents over four months. She stayed in 37 hotels, spent 279 hours in the air, and traveled more than 100,000 miles!
Here is the culmination of her travels and her dining…
The Best Restaurants in the World 2019
Africa and Middle East Best Restaurants
Asia
Burnt Ends, Singapore
Fuunji, Tokyo, Japan
Masque, Mumbai, India
Nang Loeng Market, Bangkok, Thailand
VEA, Hong Kong
Samcheongdong Sujebi, Seoul, South Korea
Shree Thaker Bhojanalay, Mumbai, India
Sushi Yoshitake, Tokyo, Japan
Australia
Attica, Melbourne, Australia
Europe
Antichi Sapori, Montegrosso, Italy
Ganbara, San Sebastián, Spain
Hiša Franko, Kobarid, Slovenia
Noma, Copenhagen, Denmark
Saturne, Paris, France
Sorbillo, Naples, Italy
St. John, London, UK
North and South America
Blue Hill at Stone Barns, Pocantico Hills, New York, USA
Jose Enrique, San Juan, Puerto Rico
La Mar, Lima, Peru
Maní, São Paulo, Brazil
Mariscos Ruben, Tijuana, Mexico
MIL, Moray, Peru
n/naka, Los Angeles, California, USA
Restaurante Alfonsina, San Juan Bautista la Raya, Mexico
Swan Oyster Depot, San Francisco, California, USA
The Grey, Savannah, Georgia, USA
Read Rodell's full report here.
WATCH VIDEO: