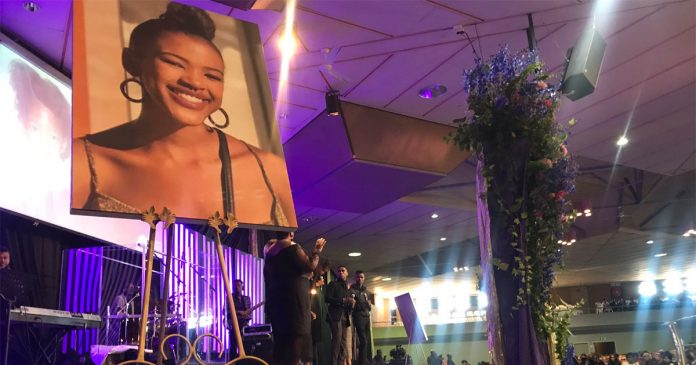 South Africans around the country have been glued to their televisions on Saturday morning, watching the funeral service of 19-year-old Uyinene Mrwetyana, who was tragically raped and killed on Saturday 24 August, when she went to pick up a package from the Post Office.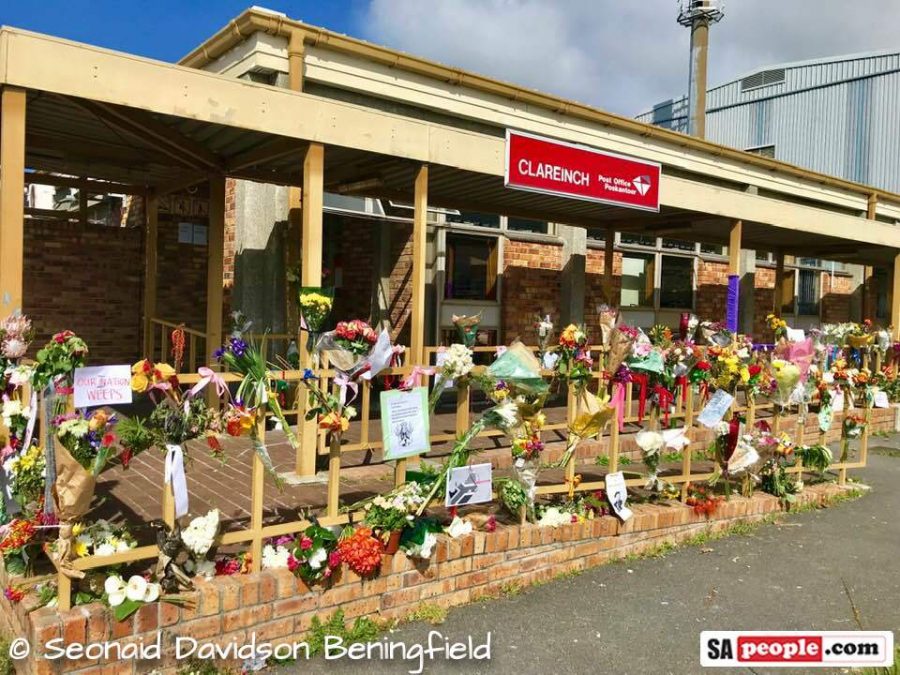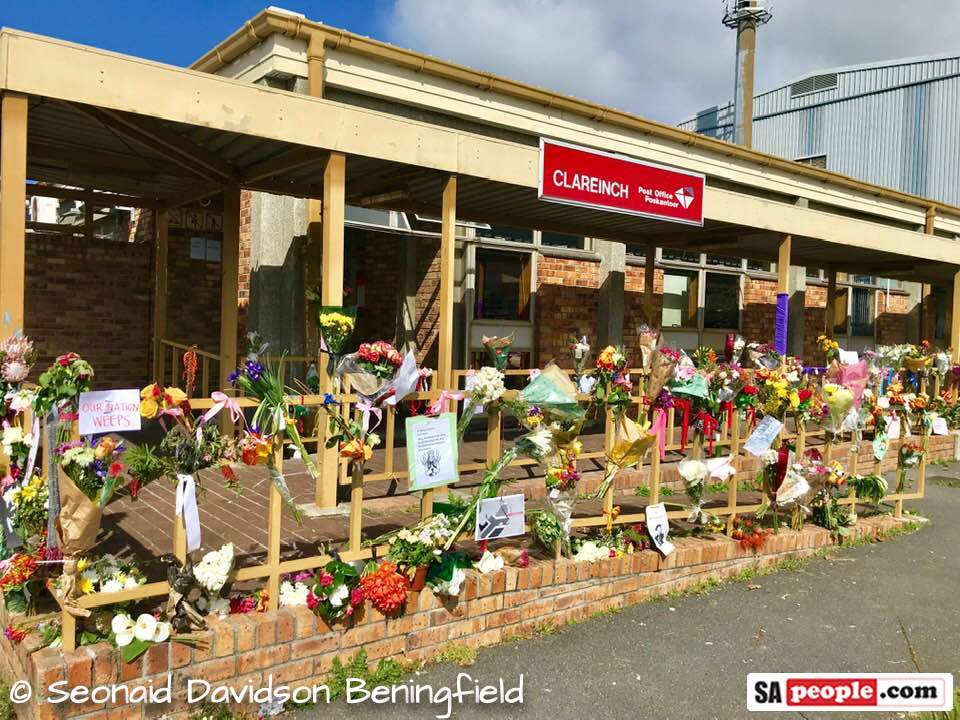 Thousands of mourners gathered at the Abbordford Christian Centre in East London, including Police Minister Bheki Cele. Speaking at the service, Cele shared graphic details leading to her murder, as revealed by the 42-year-old post office worker who has confessed to raping and killing Nene.
Nene's last words were apparently "uxolo bhuti" (sorry brother).
UCT vice-chancellor Professor Mamokgethi Phakeng also announced that UCT will be establishing the Uyinene Mrwetyana Scholarship for Women to keep "the flames of Uyinene's legacy burning" and make a stand against the crime that ended her life. "We do not want to forget who she was," she said.
Nene's mother said: "I'm sorry I warned you about everything except the Post Office."
The Pastor said "South Africa, we are in the middle of war". She called on the men and boys around the country to "arise and lead". She prayed for them to have courage, to be able to stand up, and said "we are depending on you… and mostly on God". Addressing all the congregation the pastor said South Africans need to look back one day and say "thank God for the women and the men in 2019".
Don't miss Carte Blanche on Sunday – the current affairs show will feature a segment, "Women Fight Back" about the thousands of women around the country who are mobilising and protesting against the scourge of rape and murder. Watch the show overseas from Tues | Watch in SA on Sunday on DStv Now
WATCH LIVE – Uyinene Mrwetyana Funeral, South Africa
Nene Obituary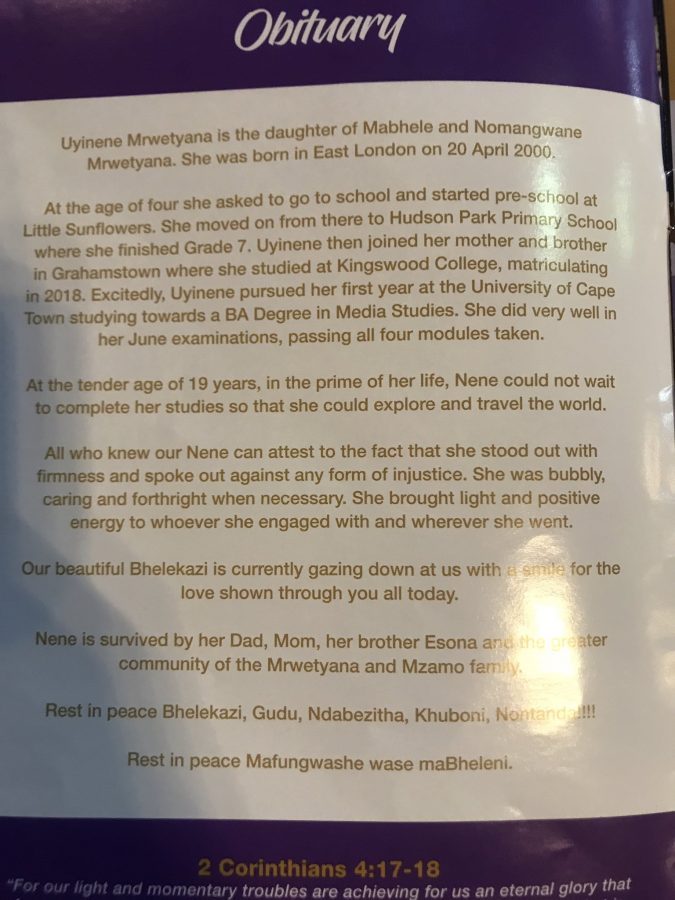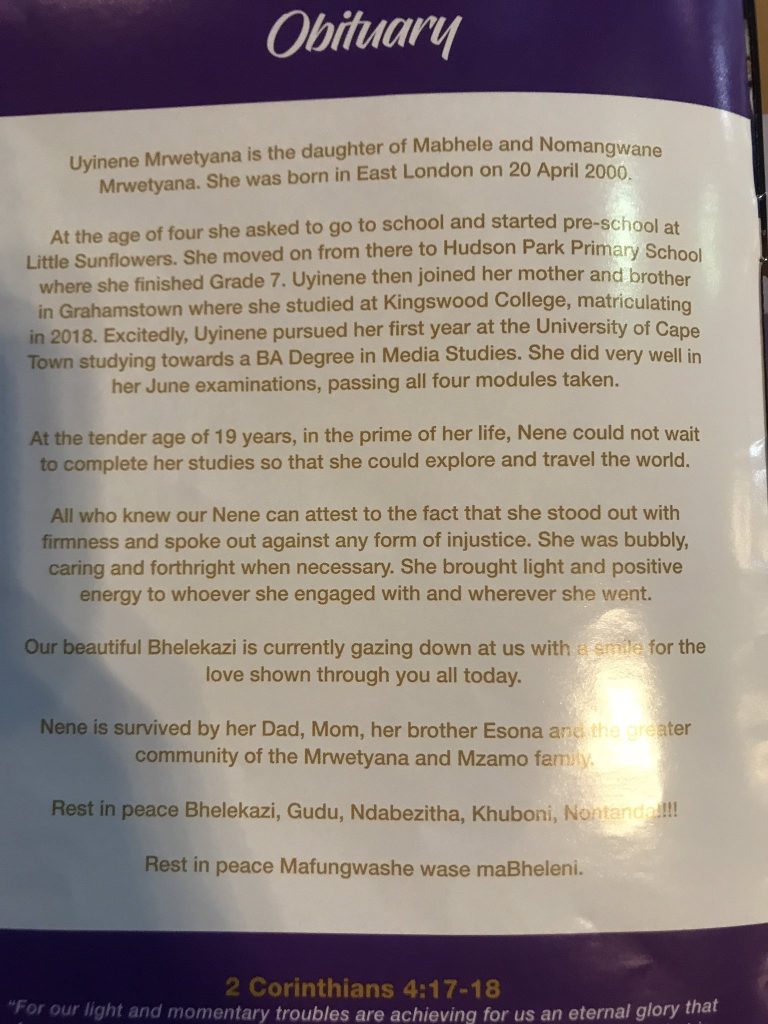 WATCH: Emotional scenes at #UyineneMrwetyana funeral https://t.co/VObp13KOy0 pic.twitter.com/UJcV7V1iyT

— eNCA (@eNCA) September 7, 2019
UCT has established the #UyineneMrwetyana Scholarship for Women in her memory, to keep her legacy burning brightly "we do not want to to forget who she was" Prof. Phakeng pic.twitter.com/y67JjtrU0X

— African Child (@ZikhonaTshona) September 7, 2019
This man right here Mandla Hlatswayo was gunned down in 2017 while trying to save a group of women who were being robbed. The world has forgotten about him RIP.#RIPMugabe #UyineneMrwetyana #RobertMugabe pic.twitter.com/QyfdHaqQqR

— Thabani Mdletshe (@Realthabanim) September 7, 2019
Nene's last words apparently were 'uxolo bhuti' ???? my heart is in pieces. #UyineneMrwetyana pic.twitter.com/gSM9UJ7bC7

— Nakhane (@LuthoVoyi) September 6, 2019
Today i have cried for a stranger as i read her obituary. I dont even know what to type after this ??? Rest sweet child ?#UyineneMrwetyana pic.twitter.com/t7MYp5c6dX

— Aminah Sayder Bhengu ???? (@aminah_bhengu) September 7, 2019
My mom sent me this message. The part where she speaks about the only protection as mothers is the womb really got me. ??#UyineneMrwetyana pic.twitter.com/Xq5ePVVGZn

— Umsobo weAtchaar (@starlavida) September 7, 2019
I can't get over this part…Totally love it!?? One must decide if they want to be a police officer or fashion adviser. #UyineneMrwetyana pic.twitter.com/nL6pveX3fR

— #InMyOwnWay (@LulamaTeka) September 7, 2019
You are one of God's most powerful creations. Your legacy will live on. #UyineneMrwetyana pic.twitter.com/1ZwDOIqLuf

— Sam Beynon #RestInPowerUyinene (@BeynonSammy) September 7, 2019
President Ramaphosa visited Nene's family in the Eastern Cape yesterday:
President @CyrilRamaphosa arrives at the home of Uyinene Mrwetyana in Buffalo City, Eastern Cape to visit her family and pay his respects following the tragic killing of Uyinene last week at the hands of a Post Office employee. pic.twitter.com/f5WSS5DNOA

— PresidencyZA (@PresidencyZA) September 6, 2019
The President also visited the families of Leighandre Jugels and Angelique Clark-Abrahams who were also killed last week by men known to them. pic.twitter.com/5qmAxouB0p

— PresidencyZA (@PresidencyZA) September 6, 2019