South African President Cyril Ramaphosa was booed by the crowd gathered today for the funeral of former Zimbabwean President Robert Mugabe. The Master of Ceremony was forced to intervene to appeal to the crowd to give Ramaphosa a chance to speak.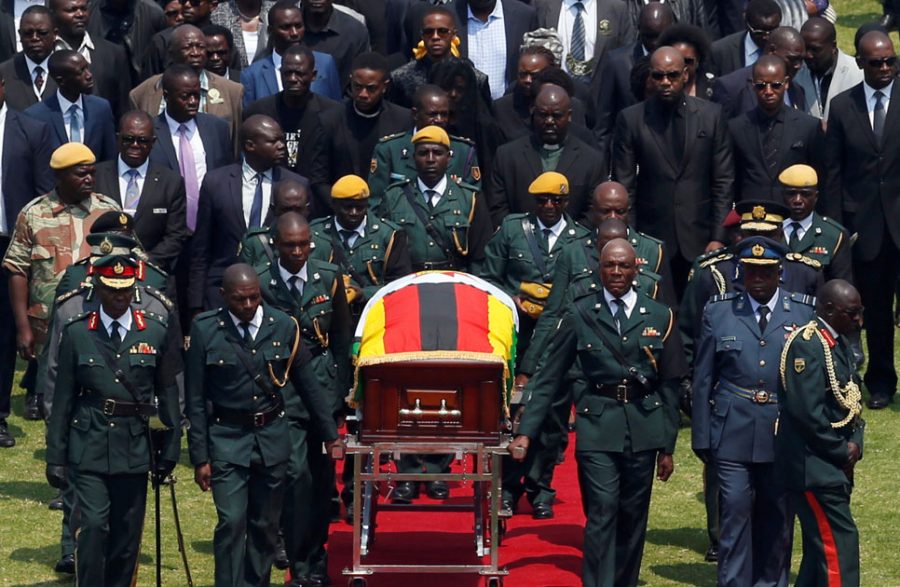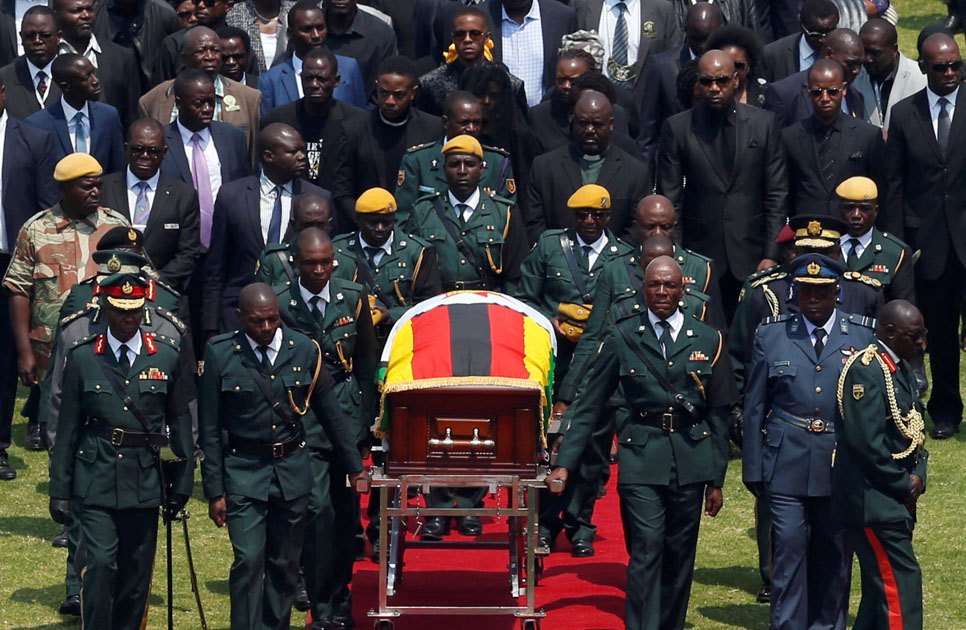 Their reaction follows the wave of deadly riots and xenophobic attacks in South Africa earlier this month. The attacks triggered international anger because they were allegedly mainly targeted at shops owned by African migrants.
President Ramaphosa however handled the crowd's negativity swiftly and took accountability.
He said:
In the past two weeks, we as South Africans have been going through a challenging period, erupting in acts of violence in parts of our country some of which was directed to nationals from other countries.

I stand before you as a fellow African to express my regret and to apologise for what has happened in our country.
The jeers turned to cheers from the 60,000-seater national sports stadium (which was only half-filled).
Ramaphosa told the mourners that the South African government is working to fix the issues.
WATCH President Cyril Ramaphosa Booed in Zimbabwe at Mugabe's Funeral
President Cyril Ramaphosa booed in Zimbabwe as he delivers a condolence speech. Mourners in the stadium interrupted his speech over recent xenophobic violence.#sabcnews pic.twitter.com/PBBeJPx18L

— Chriselda Lewis ™️ (@Chriseldalewis) September 14, 2019
Zimbabwe's founder Mugabe – who died on Sept 6 at the age of 95, in a Singapore hospital – was honoured as an icon, principled leader and African intellectual giant at the state funeral on Saturday.
His remains will be interred in a mausoleum at the National Heroes Acre in the capital Harare in about 30 days, his nephew said on Friday.
President Ramaphosa remembered Mugabe as a "friend of the African National Congress and the people of South Africa and he stood by us during our darkest hour. He was unwavering in his support for our liberation struggle.
"Under his leadership Zimbabwe, and especially Zanu PF, gave both moral and material support to us at a time when our leadership was forced into exile and our people were suffering under the yolk of apartheid," said the President.
President Ramaphosa said South Africa remembers with respect the legacy of President Mugabe and the sacrifices he personally made.
When South Africa became a democracy, Mugabe was the first African Head of State to be received by President Nelson Mandela.
President Mandela had told Mugabe that the people of Zimbabwe and he in particular deserved the country's profound gratitude for the role he played in the national liberation efforts, both as members of the OAU and in his capacity as the leader and chair of the frontline states.
"This was indeed a fitting tribute, he was a committed Pan Africanist, unwavering in his belief and destiny and fortunes of Africa. Above all we are both clear he was an African hero. We would like to thank the President Mugabe and the people of Zimbabwe for the contribution they made to our struggle," said President Ramaphosa.
In a tribute to his predecessor, current Zimbabwe President Mnangagwa said Mugabe stood in defence of Africans. He urged the West to remove sanctions that were imposed during Mugabe's rule.
"A giant tree of Africa has fallen. Today Africa weeps," he said.
(Sources: SANews, Twitter and Reuters)