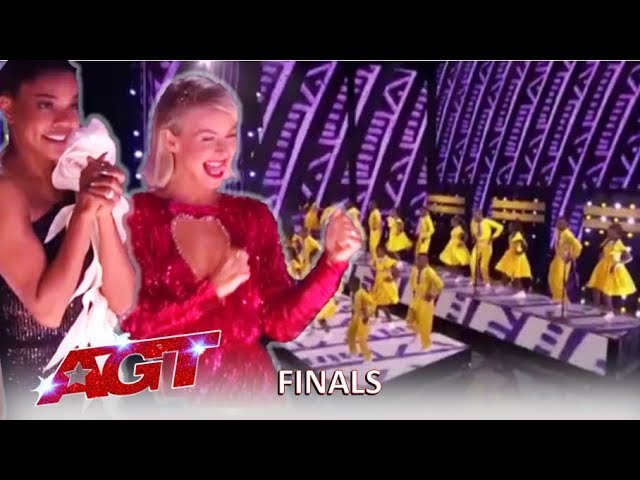 Watch what the judges thought of Ndlovu Youth Choir's amazing South African rendition of 'Africa' by Toto in their performance for the Finals of America's Got Talent (AGT) last night.
World famous judge Simon Cowell told the choir: "You have ended, with that performance, and I really mean this, the best Final I have ever sat on in my life."
Cowell said he always prays that the show will help change people's lives, and he believes their performance "may have just done it".
Gabrielle said: "Oh I'm so proud. This whole audience was along for the journey with you guys. You are the pride of Africa. You are the pride of America. You have literally changed your entire trajectory with one performance. Thank you!"
The Ndlovu Youth Choir said that last night they were the "proud young ambassadors of a united Africa… One nation, one continent."
Proud South Africans have been sharing the videos on social media. Gauteng publicist Georg Knoke said: "The BEST FINAL EVER! Simon and his cohosts are over the moon with the final performance of the Ndlovu Youth choir this morning! You ROCK! South Africa wakes up to fantastic news! Bravo Ralf Schmitt, bravo to each member of the BEST South African ambassadors! A MUST SEE!"
As the Choir says: "If you can dream it, you can do it…"
If you're in the USA, pls vote now: https://agtvote.votenow.nbc.com/
WATCH Simon Cowell Calls Ndlovu Youth Choir's AGT 'Africa' The BEST Ending To Finals EVER!
The judges' comments begin at about 3 minutes.
Watch Ndlovu Youth Choir's full performance on the AGT Finals.