An elephant that had a tyre around its neck is walking free this week thanks to the brave heroics of a team of conservationists at Victoria Falls.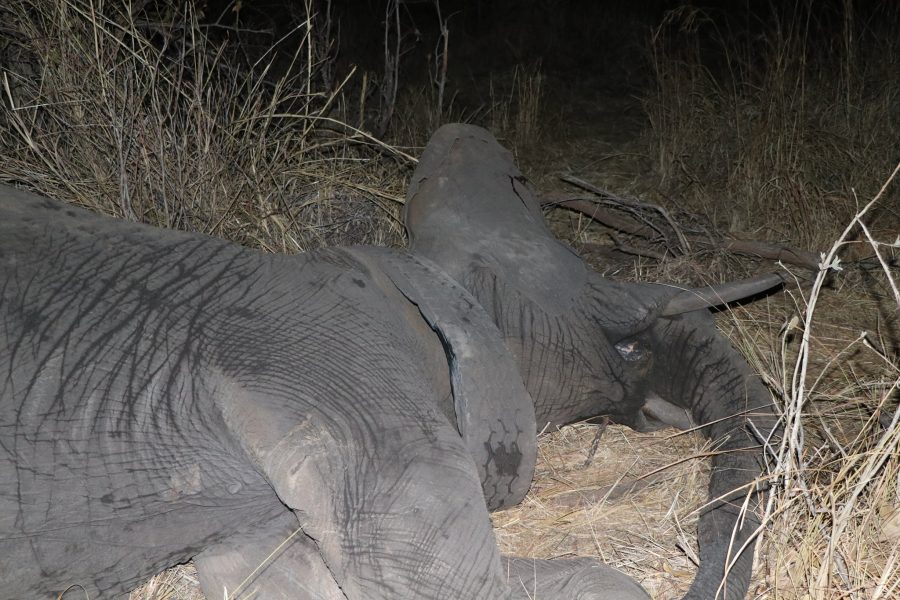 The incident took place at Matetsi Game Reserve in Zimbabwe which was this week voted as one of the Top 30 Resorts in Africa, in the Condé Nast Traveler's Readers' Choice Awards 2019.
The Victoria Falls Wildlife Trust – which is dedicated to protecting the area's unique indigenous fauna and flora – announced Tuesday: "On Sunday our team were involved in one of the most amazing rescues in the Matetsi Private Game Reserve. We helped rescue an #elephant 🐘with a Tire caught around its neck."
The Trust said: "We don't know how the tire got to his neck but we know he is lucky and probably grateful to have it off his neck."
The operation to remove the tyre was not an easy one, they said. First the elephant had to be darted, and once down, he had to be rolled over onto his side "because if he went down on his sternum his breathing could be severely affected".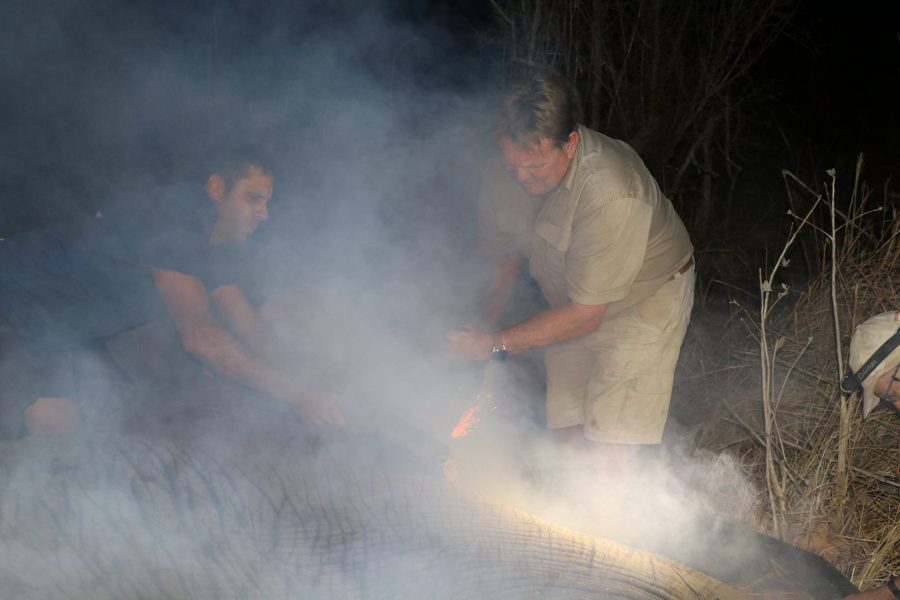 The Wildlife Trust thanked Ian Godfrey from Matetsi Victoria Falls and Gregory Rasmussen for their assistance with the rescue.
"Thanks to Ian Godfrey who brought a generator to help us power up an angle grinder (in the middle of the night), we started to cut away the tire all along protecting the elephant from any harm," said the Trust.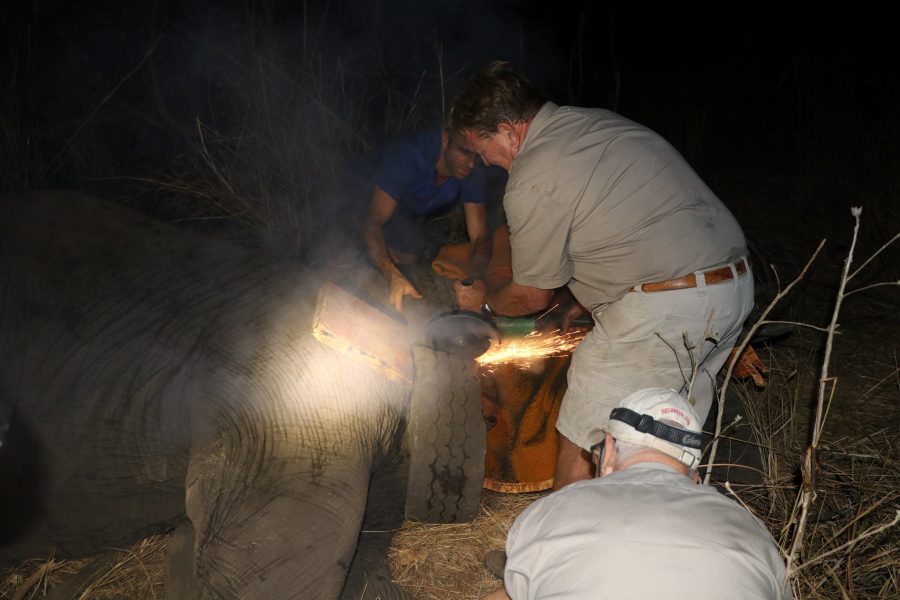 Rasmussen said: "I thought we were never going to find him. First picked him up on camera trap some 16 months ago."
Gratitude has poured in from around the world from wildlife enthusiasts who are relieved the animal has been rescued from what could have been a "long slow, tortuous death".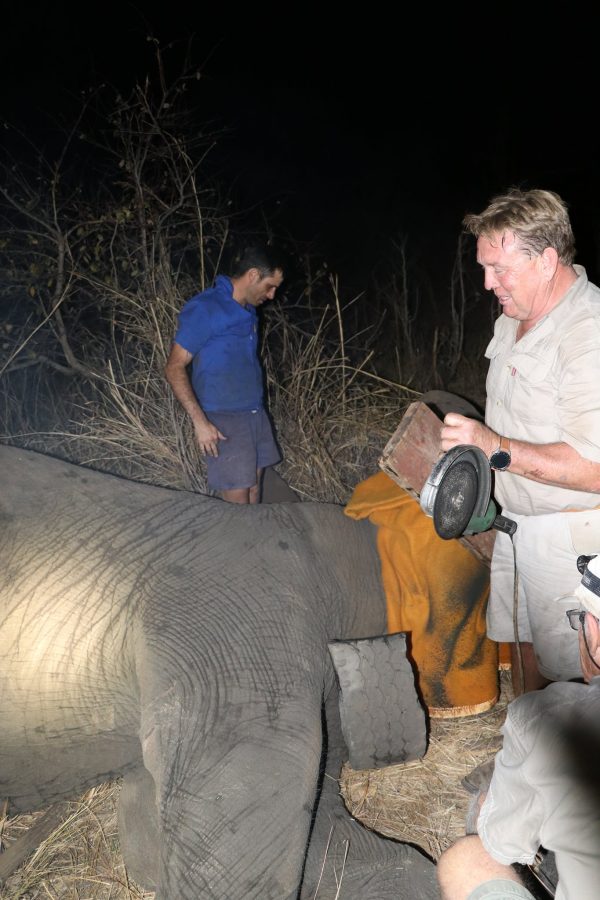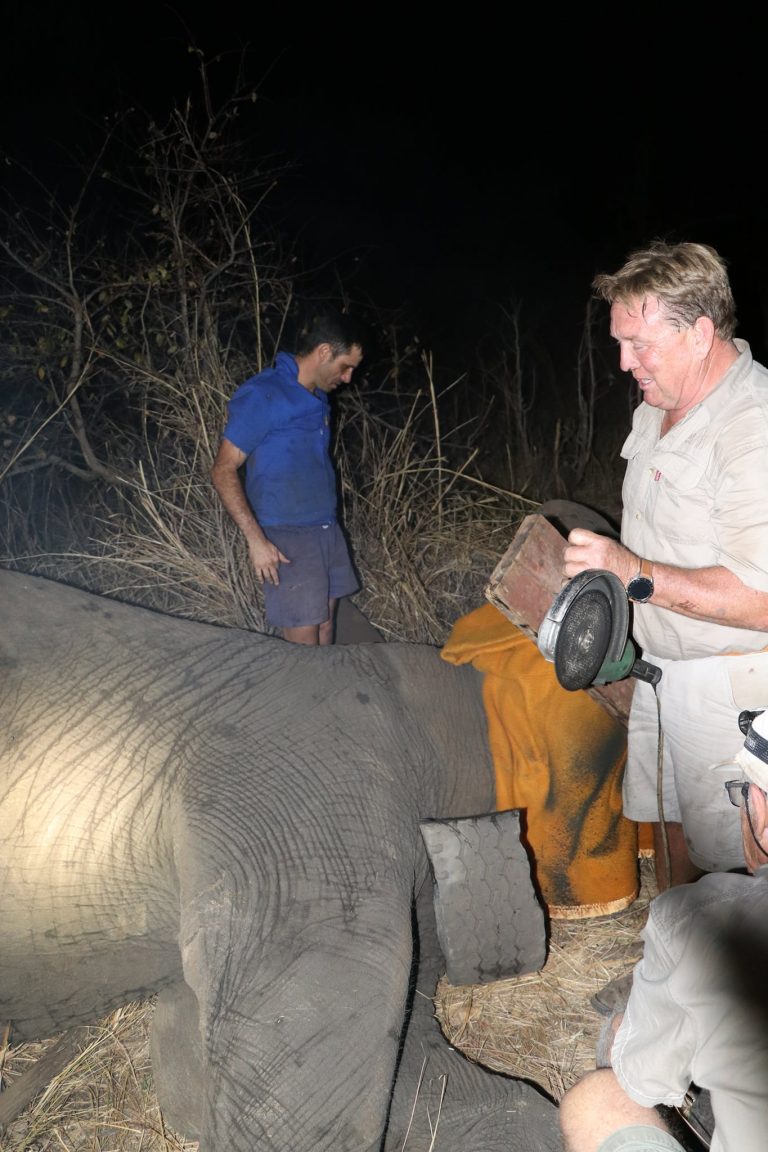 "You guys are just the greatest. Fantastic work. Heartfelt people. Just the very best. Thank you and may blessings rain down upon you all. 🎊🎊❤️❤️❤️❤️❤️🤗🤗🤗" said one social media user. Another wrote: "What a fantastic job and result! Well done guys and thank you so, so much for your dedication and compassion. You guys are true heroes to me and so glad for this Elephant that he crossed your paths. 🙌"
See more photos on Victoria Falls Wildlife Trust's Facebook page here.