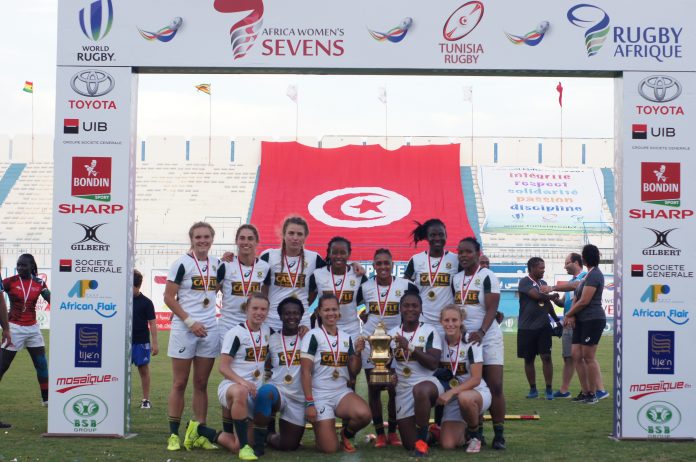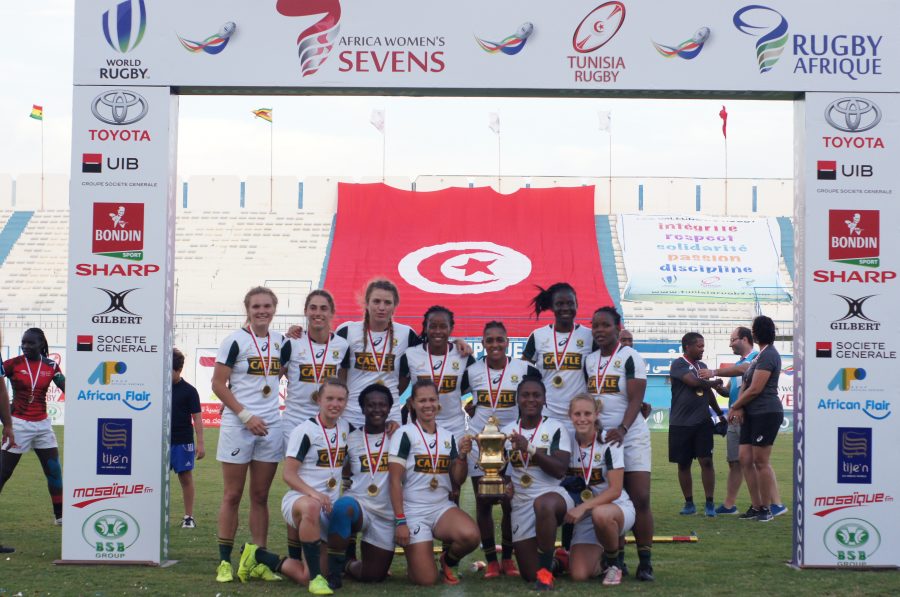 South Africa won the 2019 Rugby Africa Women's Sevens tournament, beating Kenya 15-14 in the final match on Sunday in Tunisia.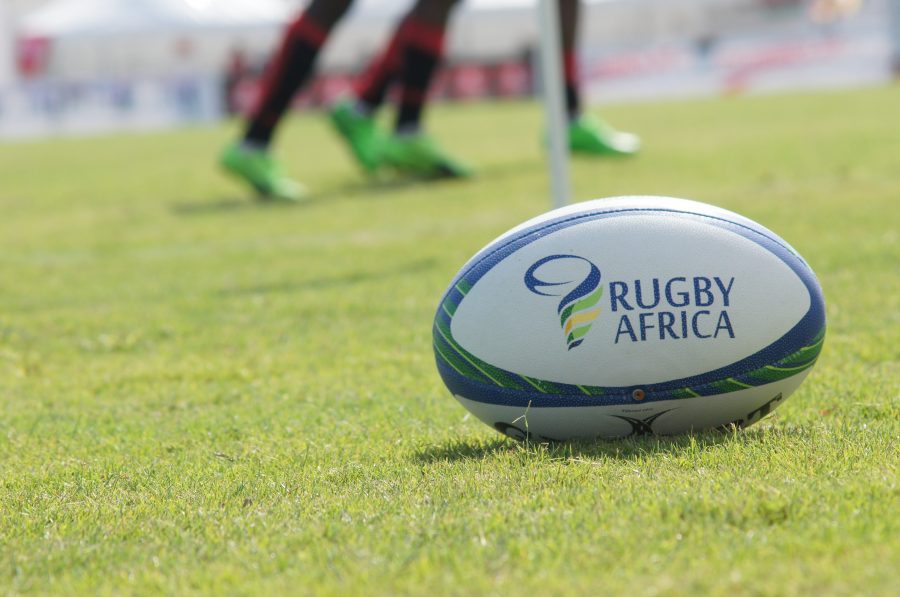 South Africa and Kenya are both now entitled to participate in a qualification tournament for the World Rugby Sevens Series.
The day started at 09:30 with South Africa beating Morocco 42-00.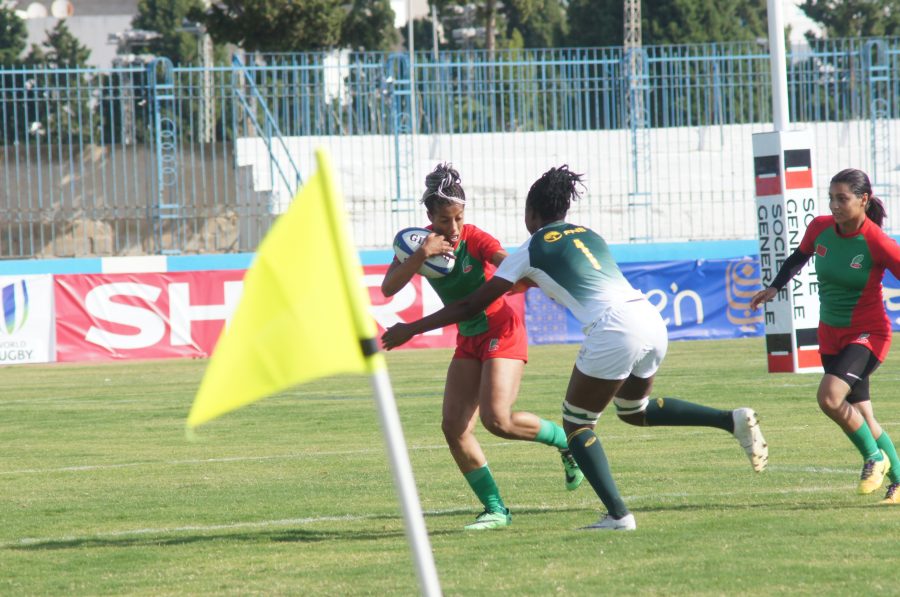 South Africa next came out on top against Madagascar 29-00 in the semi-final game while host Tunisia was shown the way out by Kenya after a 00-19 loss.  Madagascar went on to claim the third place after beating Tunisia 05-00.
The final clash between South Africa and Kenya resulted in a victory for the South Africans by a small gap. The final result was 15-14.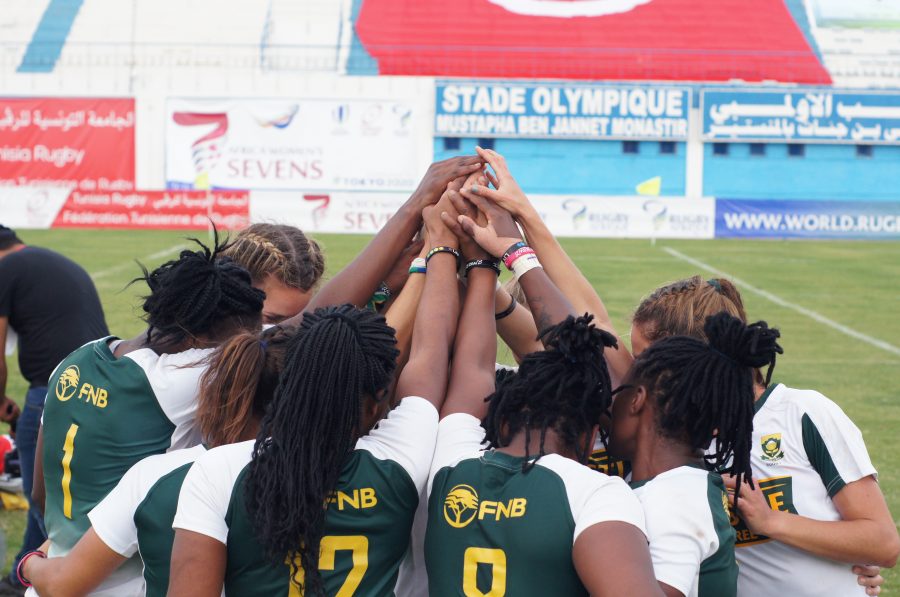 Paul Delport (Head Coach, South Africa) said: "I'm very proud of our ladies. In the beginning, we struggled to find our rhythm, but (on Sunday) they stepped up.
"Kudos to Kenya, they played really well, at times, I thought we kept them in the game, but I guess that's the game of sevens. People want to see an entertaining match and both teams delivered that.
"The tournament was fantastic, this is our first time in Tunisia, it's a wonderful place and the people are very friendly. The organisation was very well put together so we were really happy to be here."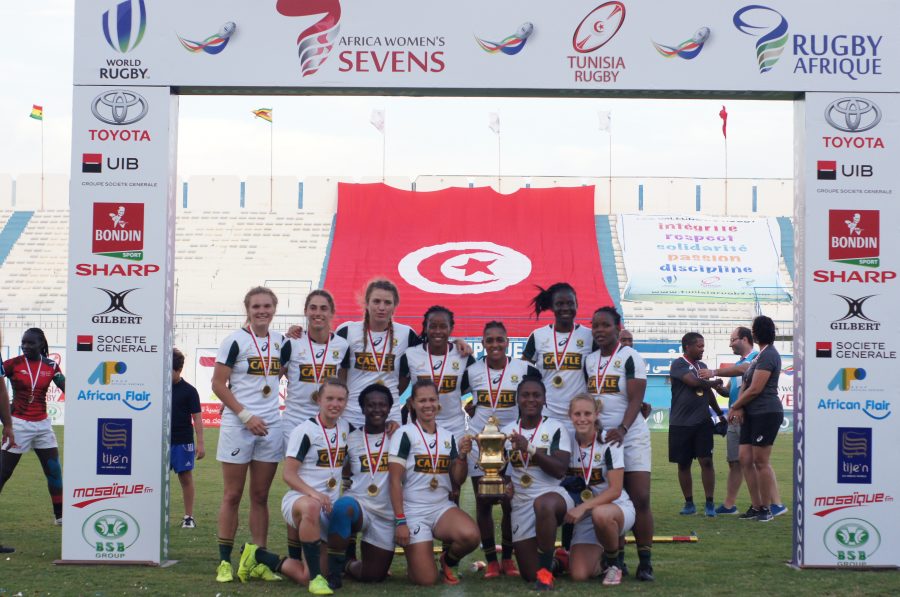 Khaled Babbou (President, Rugby Africa) said: "I was very happy with the tournament and the finals… I ask all teams to prepare well, because we have seen many surprises in this tournament. Kenya for example, lost to South Africa by a very small margin. I hope that in the future, things will improve on every level, and I am confident they will."
Final ranking of Rugby Africa Women's Sevens 2019:
South Africa
Kenya
Madagascar
Tunisia
Uganda
Senegal
Morocco
Zimbabwe
Ghana
Zambia
Botswana
Mauritius