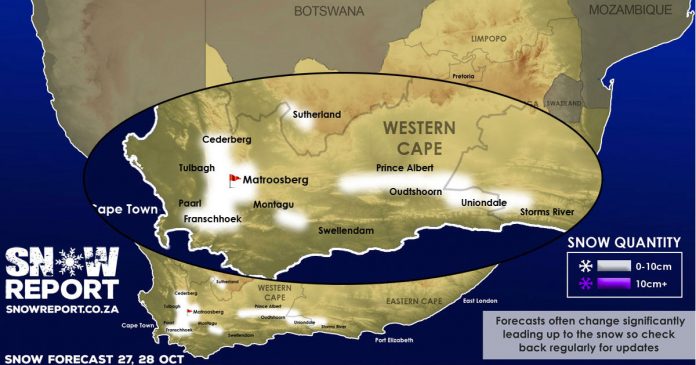 Light snow may fall on the high-peaks in the Western Cape, as well as on the high-ground around Sutherland and on the Swartberg range from late Sunday night, according to Snow Report SA.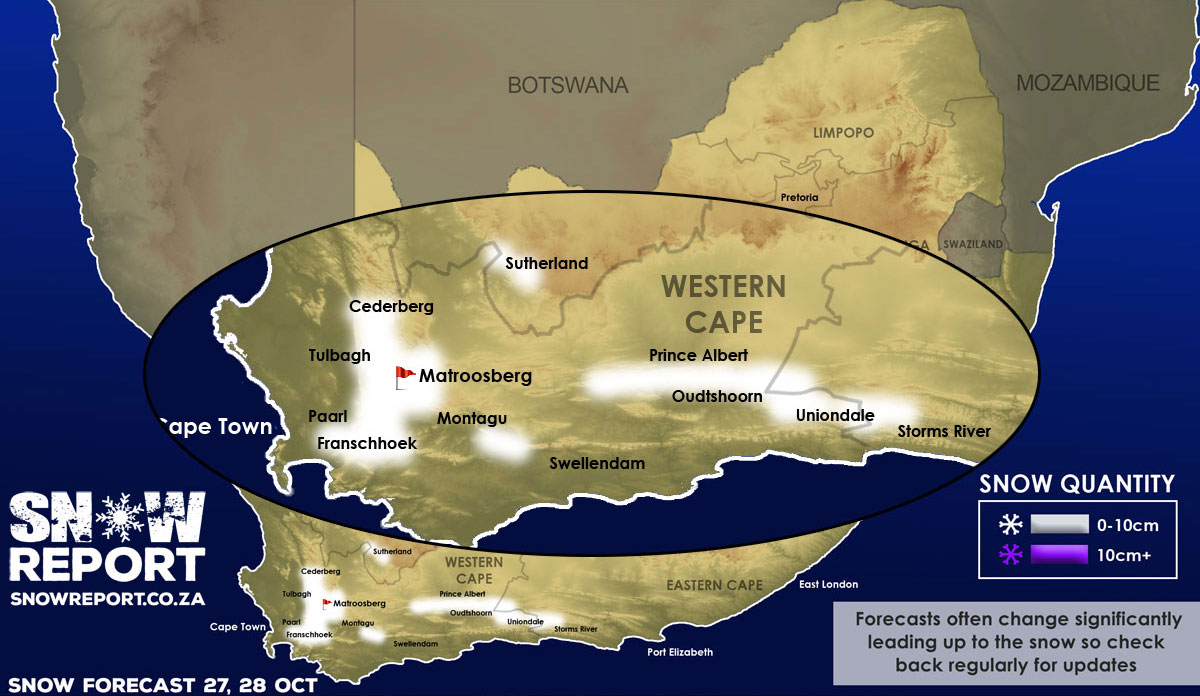 The high-peaks of the Boland range near Wellington, Paarl, Franschhoek and Stellenbosch may see up 9cm of snow from Sunday night. Light snow is also possible on the Hottentots Holland mountains around Somerset West, as well as the Hex River mountains and the Matroosberg area.
The Koue Bokkeveld and parts of the Cederberg may also get a light dusting of snow on the high-peaks, as marked on the map. The high-ground around Sutherland in the Northern Cape may also get a light dusting.
As the cold front moves east early on Monday morning the Langeberg mountains might get a dusting of snow, as well as the Swartberg mountains north of Oudtshoorn. The Kouga mountains around Uniondale may also be in the light snow zone.
Snow and flurries may fall at altitudes as low as 1300m in the Boland mountains, but in other areas the freezing level will be around 2000m or so.
All snowfalls are expected to be very light and may not even settle on the ground in some places, or may melt right away due to the rain.
This article is republished with kind permission of SnowReport.co.za, and first appeared here.
Should you be traveling through any snow zones please be sure to take photos and/or videos and send them to Snow Report ASAP (whatsapp 072 390-8021).