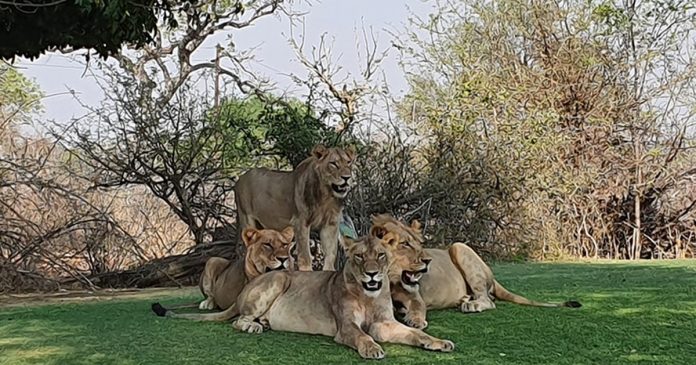 Visitors to the Skukuza Golf Course in South Africa on Monday morning had some competition on the fifth tee box where eight lions decided it was the perfect place to enjoy the shade on another scorching day in Mpumalanga!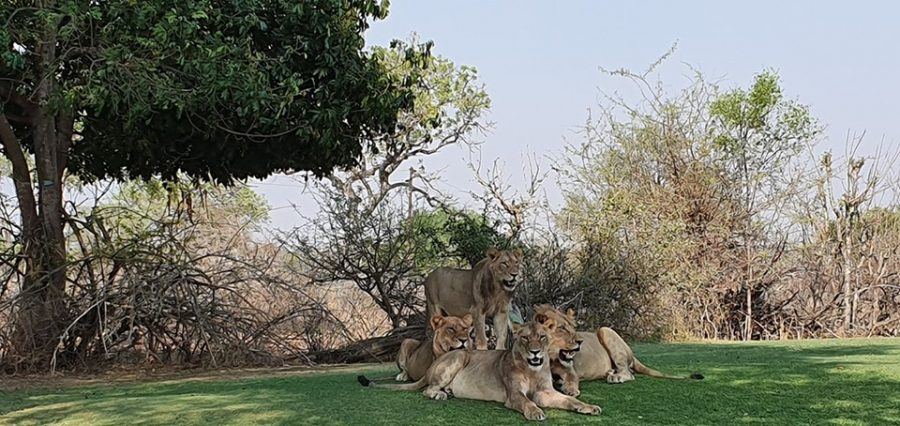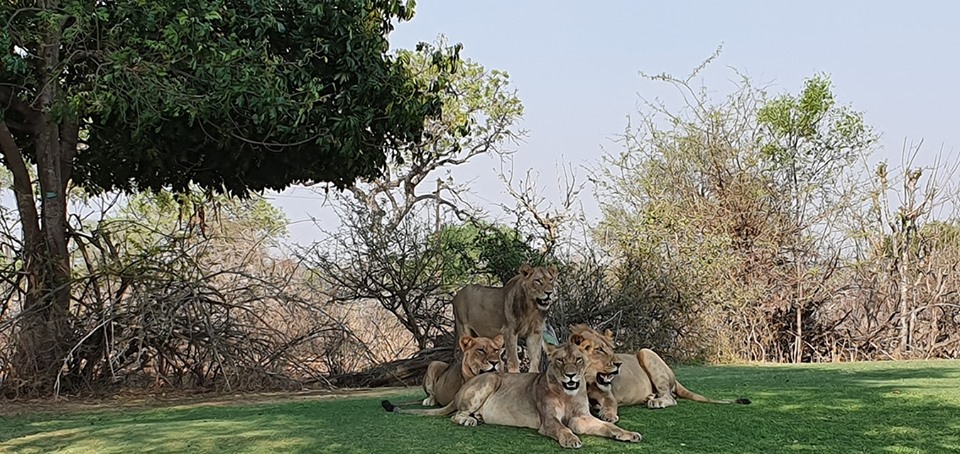 Skukuza Golf Club green keeper and club captain Jean Rossouw took the amazing photos yesterday and posted them on social media, saying: "Had 8 lion enjoying the shade on the 5th teebox this morning, seems like the lions know it's going to be in the high 40's today."
As the golf club – situated in South Africa's famous Kruger National Park – advertises on its site, playing a round of golf there is the "wildest game you'll ever play".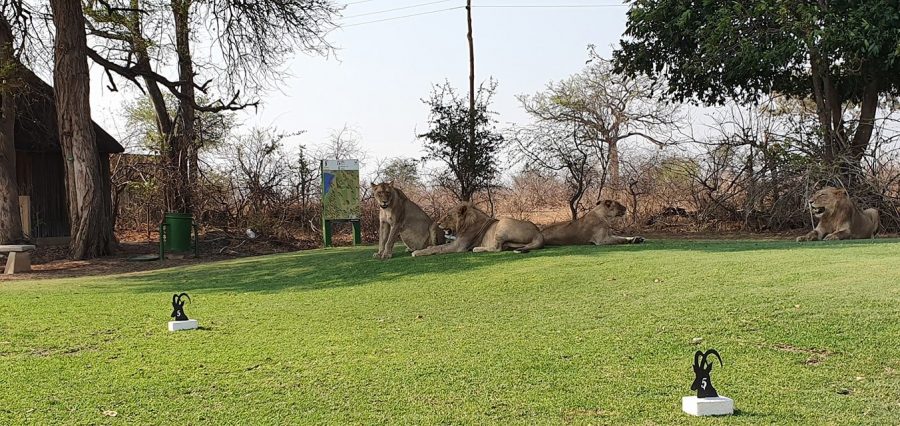 The magnificent 9-hole (18 tee) course is frequented by all kinds of animals from giraffe to elephants, and is the only one in the world where you could bump into any one of the Big Five!
Rossouw told SAPeople: "I do go around often during the day and make sure the course is safe, and the animals do stay away from people and keep their distance, so we haven't had any incidents with any of the big 5 yet.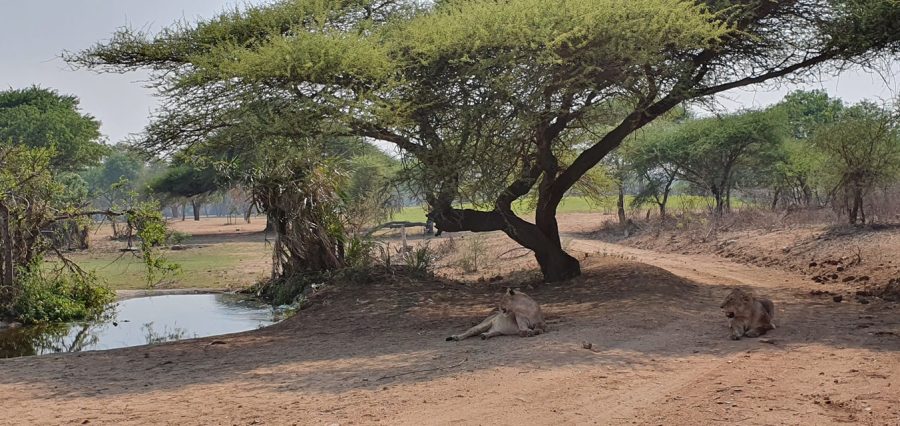 "We do also let the people sign an indemnity form, and inform them about what they could expect on the course.
"But this is what makes our course what it is… the only golf course in the world with the big 5 on it, and this is what the people sign up for and what to possibly encounter while playing here."
SAPeople follower Werner Traut joked: "We've been driving up and down between Skukuza and Lower Sabie looking for them….. and here they are watching bloody golf!! 😂"
Former cricket player Kevin Pietersen was also in the area! He wrote on Instagram: "⚠️⛳️⛳️⛳️⛳️⛳️⛳️⚠️ Our early morning tee off been sort of effected due to lion and hyena still on the course here at Skukuza Golf Club…! 🤷🏻‍♂️"
According to the Club's profile page the first round of golf in the Kruger was played in 1967 at Sabie River Bungalows, but it was in the '70s that the current course,  on the outskirts of Skukuza Rest Camp, had its humble beginnings and after growing in popularity the new clubhouse was built and opened in 1989, mainly for staff. It was only 10 years later that it was opened to the general public.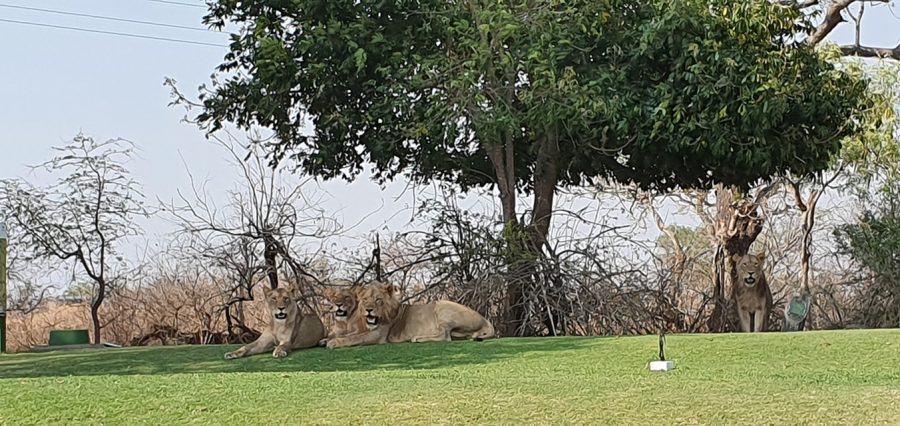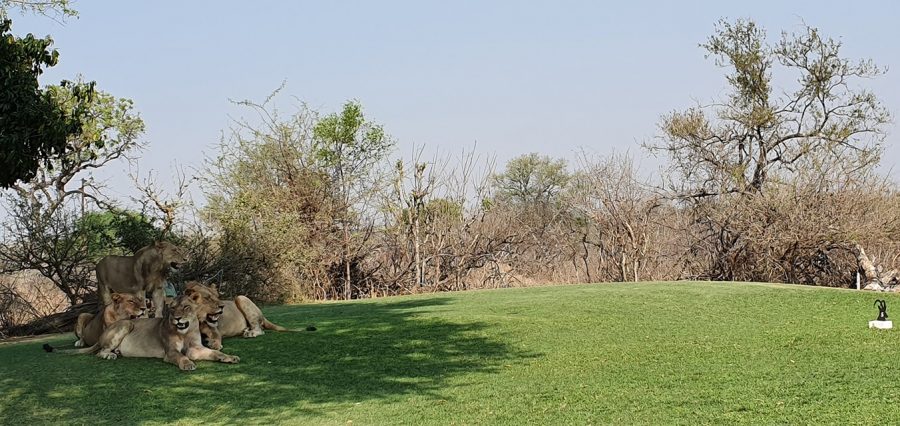 Since then politicians (FW de Klerk), royalty (the Crown Prince of Malaysia) and golfing legends such as Hugh Baiocchi, Mark McNulty, Bobby Lincoln, Joe Dlamini, Wayne Westner and Phil Simmons have played there.
Here are a few of the other animals and beautiful skies that grace the Skukuza Golf Course:
Visit the Skukuza Golf Club's facebook page here.