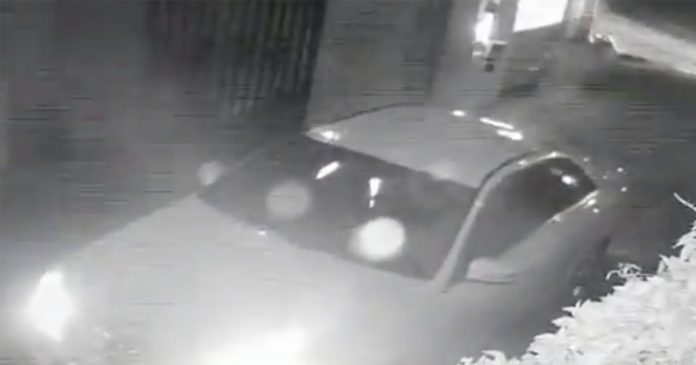 Criminals continue to damage the South African tourism industry, with the latest incident involving a gang who followed and pounced on a traveller arriving at OR Tambo International Airport from the UK, as he was about to alight from his taxi at a boutique hotel in Johannesburg.
According to well know Social Cohesion Advocate, Yusuf Abramjee, the victim is a 69-year-old man who arrived from the UK.
"He was robbed of his luggage at Falstaff Boutique Hotel, Longdon Ave Morningside JHB," said Abramjee.
In a video posted by Abramjee, various members of the gang can be seen arriving and approaching the car, holding the men up at gunpoint, before fleeing with the man's luggage.
Two armed gunmen can be seen opening both the driver's and passenger's doors and pointing their guns at the traveller and his taxi driver, as the vehicle had just entered the gates of the hotel property.
A police spokesperson confirmed to Sowetan Live that the man had caught an e-hailing taxi service (like Uber) to Sandton on Sunday evening. The goods that were stolen were reportedly worth over R100,000.
No arrests have yet been made.
Another following from @ortambo_int – Victim (69) arrived from the UK. He was robbed of his luggage at Falstaff Boutique Hotel, Longdon Ave Morningside JHB. pic.twitter.com/f3wGxQxZXx

— Yusuf Abramjee (@Abramjee) November 18, 2019