Many Johannesburgers will be looking for the best vantage point downtown on Sunday, 24 November, to view the implosion of the former Bank of Lisbon building, marking the end of a sad downward spiral for one of the city's tallest buildings.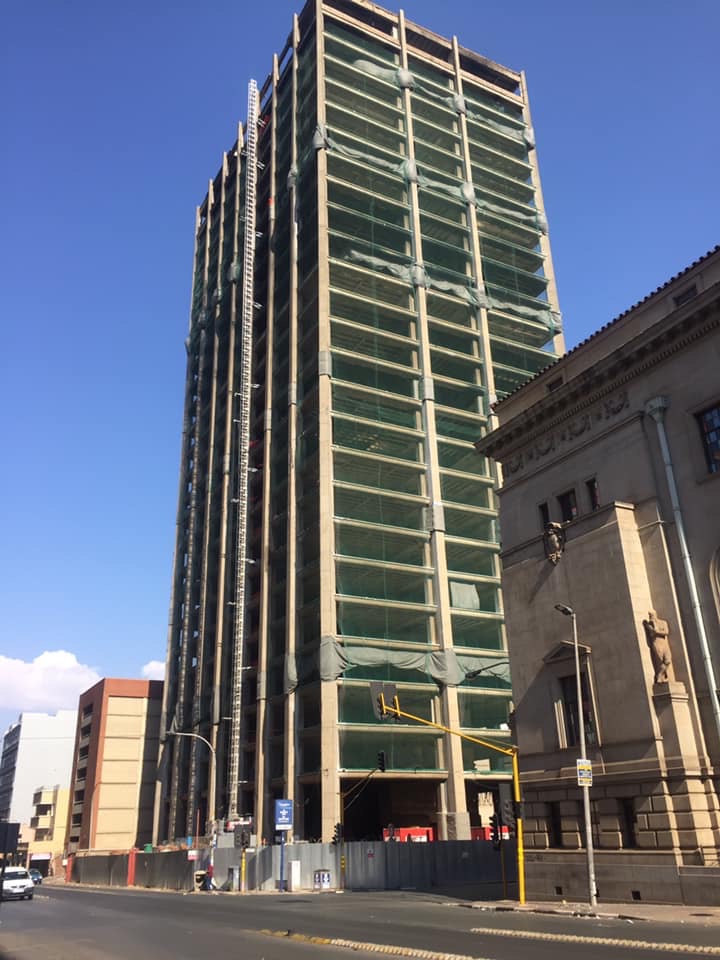 The 31-storey 1970 structure, on Sauer Street between Albertina Sisulu and Helen Joseph, was where three firefighters lost their lives in September last year when a blaze broke out on the 23rd floor of the building, which housed the Gauteng administration's Departments of Human Settlement and Cooperative Governance & Traditional Affairs. One of the firefighters fell from the 23rd floor.
At the time there was criticism of the ANC Gauteng government for not maintaining several of its buildings, leading to structural damage and posing a fire hazard. It was reported at the time that the administration knew that at least 10 floors in the building were not safety-compliant.
#JoburgFire Fore has broken out on the top floor of provincial Gauteng Department of Health (@GautengHealth) offices on 37 Albertina Sisulu Street in Joburg CBD. Firefighters, paramedics, police and hundreds of onlookers on the scene @AfriNewsAgency pic.twitter.com/lDbepjIlQt

— Sphe Dludla (@SpheDludla) September 5, 2018
While some believed the building could be saved, it was decided by the administration earlier this year to follow an assessment report, which found that it had been structurally damaged in the fire, to demolish it instead.
Some 2,000 people will be evacuated from the nearby buildings before the demolition, which is scheduled for 9.30am. Directly across Sauer Street from the Bank of Lisbon is the city's popular 1935 public library.