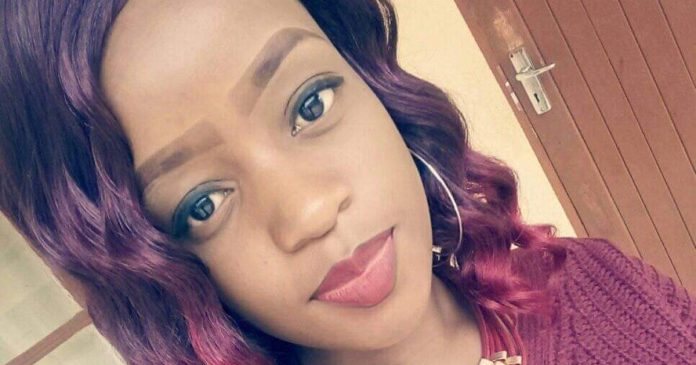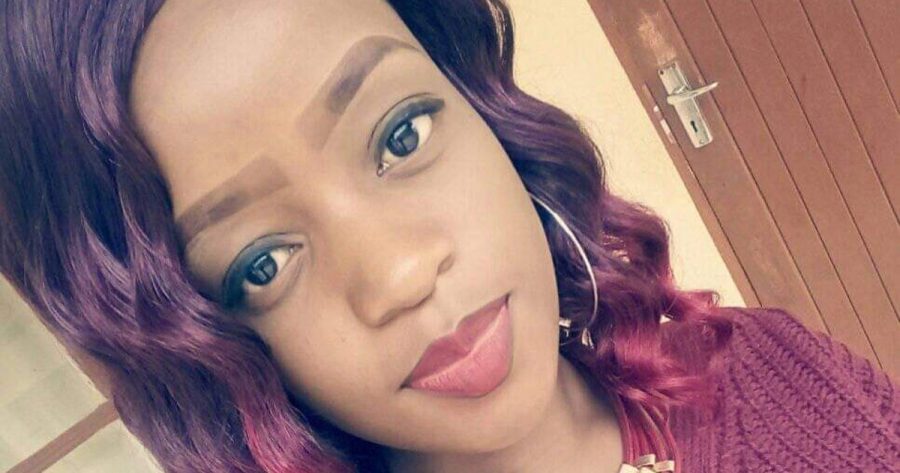 South Africans are reeling after the news of the horrific murder of a student in Limpopo. Precious Ramabulana's body was found on Sunday. She had been raped and stabbed 52 times, in the room she rented near to  Capricorn TVET College, Ramokgopha campus.
The College's executive management extended its condolences on Monday night to Ramabulana's family and friends, "wishing them strength during this difficult time".
The 19-year-old was attacked by an unknown suspect in the early hours of Sunday morning, around 02h30 as she lay asleep in her rented room.
According to local reports, it's believed that her attacker climbed through a window. His motive is not yet known. Her screams were heard by a neighbour who notified police, but unfortunately precious Precious Ramabulana had already passed away by the time they arrived.
Tonight her College said: "The executive management has a zero tolerance for incidents of this nature and it is regrettable that it happened during the 16 days of activism against women and child abuse when Capricorn TVET College is specifically focusing on various aspects to bring the importance and value of women in society to the forefront."
Professor's Tribute to Precious Ramabulana
Amidst hundreds of tributes and heartbroken messages on social media, one of her professors, Stephen Mashitisho wrote an emotional post that has gone viral. He called for real change and asked that men stand together and report any violence by other men, so that tragedies like this are prevented.
Mashitisho said Ramabulana was one of his "brightest students", saying "she loved education, she performed very well. She had great attitude towards life…"
He said that "someone foolish and horny just had to snatch the life out of this beautiful and dedicated creature. What has this world become of?"
Mashitisho said: "What solutions can we come up with to end violence against women and children? SOUTH AFRICA is a beautiful place but no longer a home anymore. She was #attacked in her own room, #raped and #stabbed 52 times as it was reported.
"We have become a generation of self destruction, a generation that live like animals. I'm lost for words for what happened to this dearest soul.
"I'm a man to start with, one that used to say that not all men are trash, but the label suit us until we stand together and come up with solutions to put an end to this horrific acts.
"She was somebody's daughter, a sibling, a friend to somebody, an inspiration to someone. This can happen to your daughter, your sister or your close friend.
"As men we need to put an end to this, we need to take our God given responsibility and protect our women. We can start this by reporting any violence known to us by our fellow men. We can be a change we need."
Need for safer accommodation for South African students
Students on the campus have called for College Management to speed up the erection of an accommodation building (Res) for the safety of students. "SRC this is very much painful and I'm calling to Current SRC leadership to follow up to the College management about this project. Make sure by next year there's safe res. RIP," said one fellow student.
Tributes have poured in for the popular teenager.
President Ramaphosa says violence against women is a "shame on the nation"
Just today, South Africa's President Cyril Ramaphosa was in Limpopo where he said the crisis of violence against women and children is a great "shame on the nation" and goes against African values and everything the country stands for.
"We grew up being taught that as men and boys we must respect women and protect children. We were taught to never, ever raise your hand against a woman … but we have lost our way. Our communities are in the grip of violence against those we are supposed to protect," President Ramaphosa said.
The President was speaking at an event to mark the beginning of the 16 Days of Activism for no Violence Against Women and Children campaign. This year's theme is "Enough is Enough: 365 days to end Gender-Based Violence and femicide (GBVF)".
The President said the national campaign is aimed at raising awareness around the rights of women and girls, but also at changing the attitudes of men and boys.
"Far too many men and boys believe women are inferior, that they are the property of their husbands and fathers, and worse yet, that women and girls 'deserve' to be raped because of how they dress, the places they visit, and the friends they keep," President Ramaphosa said.
He said the campaign will complement a wider 365-day, year-round education, awareness and prevention campaign that government will roll out in partnership with civil society.
He reiterated that violence against women is not a problem of women, "it is a problem of men".
"Our message to those who abuse women has been abundantly clear: there is no place in our society for you. It is to the good and decent men and boys out there, who would not even dream of hurting, disrespecting or abusing a woman that I direct my message today," the President said.
UPDATE: President Directs SAPS to Find Precious Ramabulana's Killer
If you have any info, please contact the Police Crime Stop Number 0860010111 or your nearest police station.