While Durban celebrates being voted Greenest City in the World (for the green spaces in the coastal holiday town), the city is actually making headlines around the planet for its devastating plastic pollution.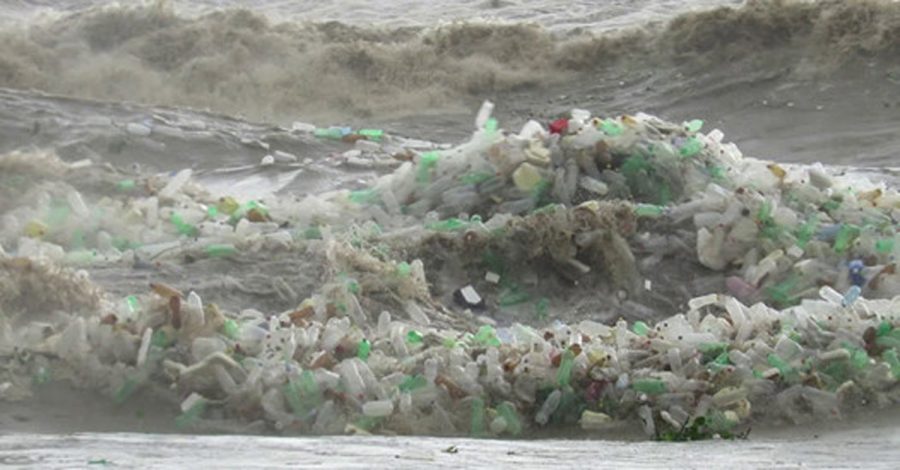 The UK's Daily Mail, one of the most read media outlets in the world, said: "Waves of PLASTIC crash towards litter-strewn South African beach, with hundreds of bottles and other waste washed onto the shore in grim illustration of pollution."
They shared the shocking footage that's been going viral (see below). It was filmed by Josh Redman – who called it a "disturbing amount of plastic waste" – last week on Thursday 12 December, after heavy rains hit Durban.
Redman, a co-founder of the Litterboom Project, said: "This is the result of our big summer rains flushing out all the pollution that had built up on riverbanks over our dry season which is our Winter."
The Litterboom Project told SAPeople that unfortunately "it's become the new norm" after rainfalls.
Redman says the government is not dealing with it as the crisis that it is… and that "there needs to be some international pressure put on them to work towards a solution because trying to get something done from ground level here in South Africa is impossible."
International news media took up the call and the video was broadcast from Italy to Australia.
The video was filmed at Durban's main river mouth – Umgeni River – which is also the biggest contributor of plastic pollution into the ocean in South Africa.
Litterboom co-founder Cameron Service told SAPeople this latest pollution will take WEEKS to clean up. And sadly, by the time it is "we probably will have had another storm… the sad cycle of the single use plastic crisis."
Litterboom is out in full force, tirelessly cleaning as best they can, but admitted yesterday "we simply can't do it alone".
Litterboom is calling for a "massive mind shift and collective effort within the community to keep our environment, especially the rivers and oceans, clean and healthy".
Litterboom says: "A wave of change has never been a more apt description for what we need to happen…" and urges consumers to do something, to get involved and to not feel helpless.
The Project asks that consumers please think about the plastic they use this festive season to celebrate, try consume less, and maybe even give up single-use items as a New Year's Resolution!
eThekwini Municipality has also called on locals to "throw your waste in the bin" and reminded residents that: "Our beautiful beaches are one of the key drivers of tourism to our city.
"While the DSW team is working tirelessly to keep our beaches clean this festive, remember we ALL have a role to play in ensuring that our city stays clean."
WATCH VIDEO: Durban South Africa, Umgeni River Plastic Pollution spilling into the ocean
The eThekwini Municipality has also been proudly celebrating its win as the greenest city in the world, as ranked by the first Husqvarna Urban Green Space Index (HUGSI). Durban beat out 94 cities in the world to scoop the title. Rio de Janeiro and Austin came second and third. Durban won for its sustainability and green initiatives including planting 80 percent indigenous trees and only 20 percent exotic plants.
Join and follow the Litterboom Project here. 
A post from Litter Boom yesterday: