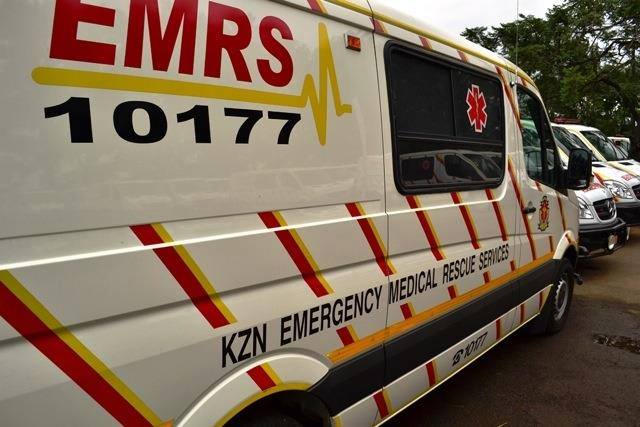 The Democratic Alliance in KwaZulu-Natal has today called for an urgent investigation into an incident at the Phoenix Community Health Clinic (Phoenix CHC) involving Emergency Medical Rescue Services (EMRS), which saw injured patients forced to wait for up to five hours before being transferred to hospital for treatment.
The incident took place on Thursday night at what is commonly known as Unit 10 Clinic, a facility which is an EMRS base.
According to several complainants, patients requiring specialised care and transfer to Mahatma Gandhi Memorial Hospital (MGMH) had to wait hours due to the fact that an ambulance, which is on site, was not available.
When another ambulance eventually did arrive, waiting patients were told that only 'sitting patients' would be transported as the ambulance had no stretchers.
Dr Rishigen Viranna, MPL – DA KZN (KwaZulu-Natal) Spokesperson on Health, said: "The DA is deeply concerned by this occurrence. While we commend the hundreds of emergency staff working hard this festive season and acknowledge the extremely difficult conditions they must labour under, this incident cannot go unchallenged and the MEC and EMRS management should account for this."
He claimed there has been a "marked overall decline in the standard of ambulance services this holiday period. This is evident from the numerous complaints we have received via cell phone and our social media pages from members of the public regarding delays in ambulances and unavailability of ambulances. In some instances, those who called the province's emergency hotline have also been told that no ambulances were available."
He said the main problem is a "severe under-investment in ambulances by the province's Department of Health (DoH)."
On top of that numerous ambulances remain broken down and are sitting waiting for repairs at various mechanics, according to the DA.
"While new ambulances have been bought, they are only handed over as replacements. This means that in spite of the DoH's public relations stunts aimed at indicating otherwise, the actual number of ambulances in the province has not increased," said Dr Viranna in a press statement.
The DA says it is imperative that KZN Health MEC, Nomagugu Simelane-Zulu urgently release any ambulances which are still in the possession of the provincial Department's possession in order to alleviate any shortfall.
"Furthermore, we expect her to launch an immediate enquiry into what took place at Phoenix CHC.
"It is essential that the MEC address these and all other issues surrounding EMRS in KZN. The people of our province must be able to rely on this critical service in their hour of need," said Dr Viranna.