One of the things that brings South Africans together is our ability to laugh at ourselves and at all the cultural differences that make our rainbow nation so fab. Nobody seems to capture this better than South African advertisers – like Nando's and King Price. This month it's the unapologetically South African insurance company that has people talking, and laughing!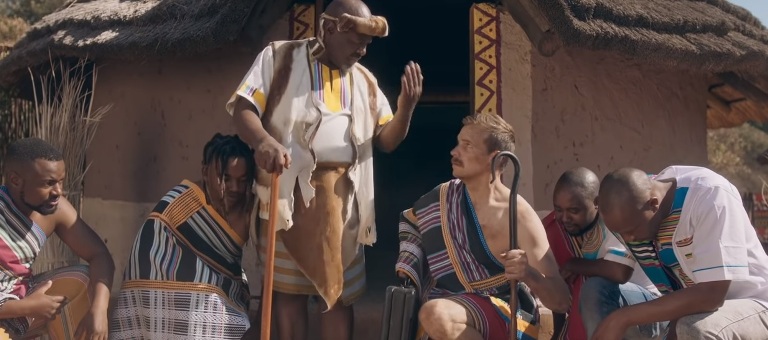 Remember the motorist and the traffic cop haggling about a braai? Or the young man who wanted to pay his lobola with a kettle? And who can forget the farmer doing something sexy to a tractor?
Well, King Price has done it again, with an ad that shows what happens if you mistake a Venda for a vendor.
WATCH KP's Venda Vendor Advert
King Price said in a press release: "We just love creating irreverent ads that celebrate our differences and cultural diversity to make the point that, in today's world, a lot of things just don't make sense.
"Our brand tonality is light and fun. We want to take the 'grudge' out of insurance and, if there's an opportunity to make our clients – and our country – laugh, we'll take it."
The idea for the vendor ad came from a total stranger who's become a royal family friend.
"We actually often get email from random people suggesting concepts, and this one tickled our funny bones. It also ticked all the boxes, and so we decided to go for it!" says King Price.
The company bounced the idea off the chief of the vhaVenda people, to gain his approval.
"When he finally stopped laughing, he said 'yes, of course!'. Then (and we love this bit!) we proudly cast some of our vhaVenda staff members in starring roles!"
The confused vendor is Bennie Fourie – 1 half of Freckle, the agency that helps King Price to bring its crazy ad ideas to life. (The other half is Bouwer Bosch, who worked behind the scenes for this ad.)
The ad is part of the company's campaign: "when others don't make sense, we do"… which refers to the fact that it doesn't make sense to pay the same each month to insure something that's worth less each month.
According to King Price, over the past seven years, their decreasing premiums have saved South Africans over R150 million.
'Vendor' is the seventh ad in the campaign. Most of the ads went viral all over the world within minutes of being released on social media, and this one is no exception.