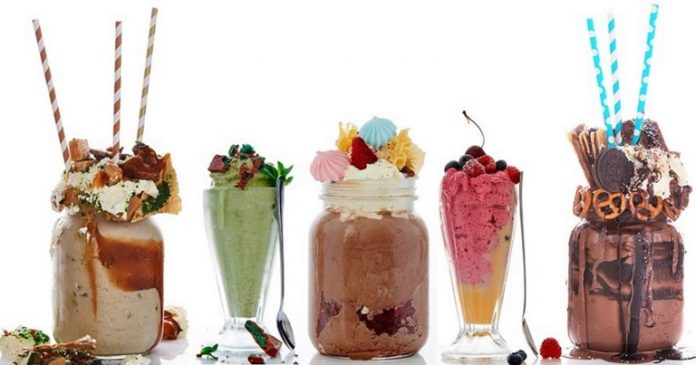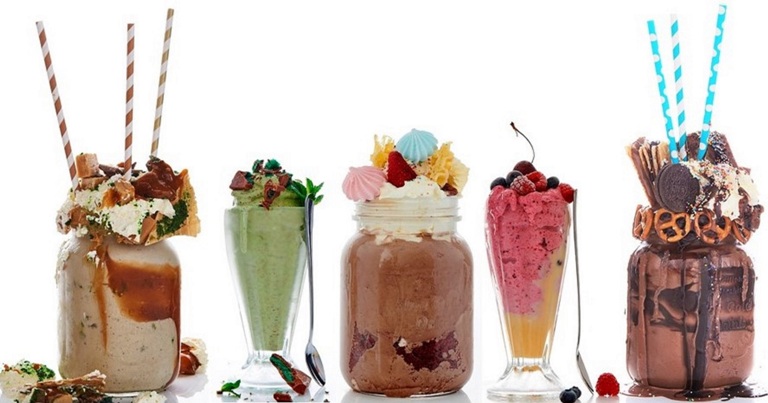 A South African restaurant at the V&A Waterfront in Cape Town has been announced as the Guinness World Records official titleholder for 'Most Varieties of Milkshakes Commercially Available'. With 207 "decadently divine" shakes on offer, Gibson's Gourmet Burgers & Ribs has a shake to satisfy everyone's taste buds… from the most popular (Chocolate of course) to the most creative – the Proudly South African Koeksister Shake (a win with SA expats!). Gibson's is, as they say, a Milkshake Paradise!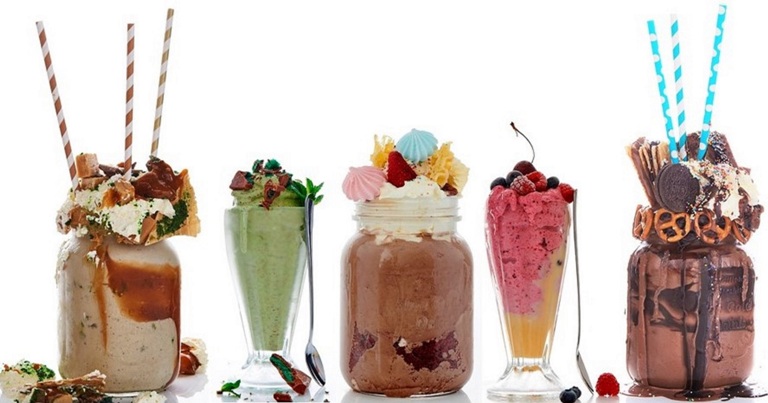 Achieving this incredible record involved a year and a half of hard work before Gibson's were able to process their application to the Guinness World Records and arrange a record attempt in terms of their very strict criteria.
The big day finally arrived – 17 October 2019 –  when Gibson's successfully carried out their official attempt for the Guinness World Records listing of 'The Most Varieties of Milkshakes Commercially Available'.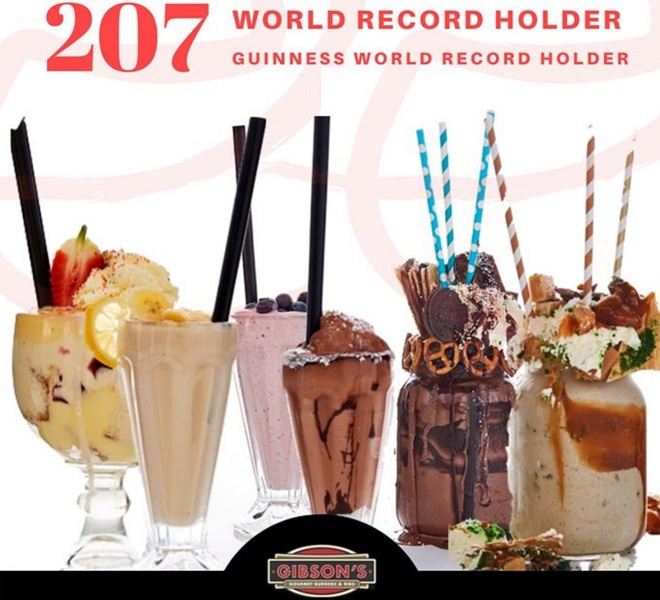 But first there was a long process leading up to this moment. Strict rules, certification forms, checks and balances. The menu, sales mix, recipes, ingredients, location and various other formalities had to be checked.
Key witnesses – well-known foodies Jenny Morris, Pete Goffe-Wood, Justin Bonello, Giorgio Nava and Clarice Gomes – were required to submit their credentials and curricula vitae to the Guinness World Records London office, and after due diligence and various correspondence, they were appointed as Guinness World Records judges for the record attempt.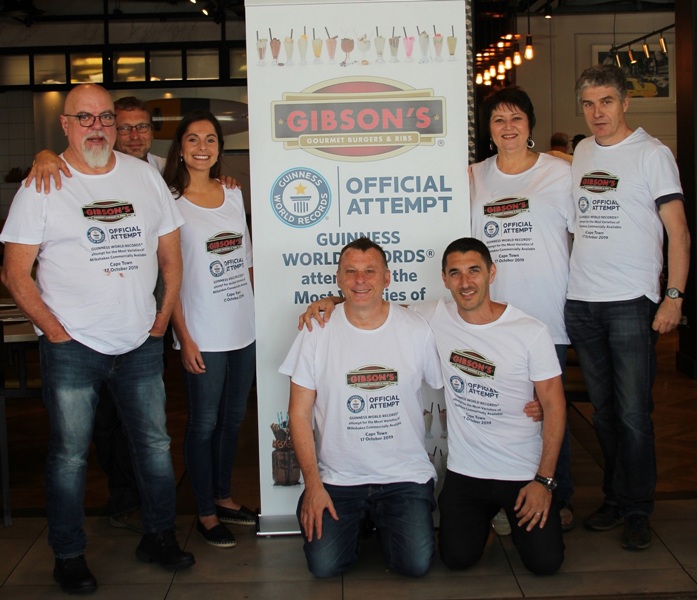 Once all of the above protocol had been followed, the date for the official record attempt was finally confirmed.
The judges, verified and mandated by Guinness World Records, arrived at 6am on 17th October 2019.
They were divided into two teams, as in terms of Guinness World Records regulations, a team of judges could only work for 4 hours and then there had to be a changing of the guard.
Working in two shifts under the guidance of Pete Goffe-Wood according to strict criteria, the 207 milkshakes had to be counted, tasted and signed off by the judges. (It's a hard job for some!)
In addition, they had to audit the recipes and verify that the 207 shakes actually appeared on the menu.
The whole attempt, including recipes and ingredients, was videoed by a camera with a timing device as well as duplicated on CCTV footage, and photographs had to be taken of each individual milkshake together with a number and a recipe card.
Having never made 207 shakes at one time, Gibson's guesstimated that they would be finished at about 12h00 or 13h00 and were proudly surprised when the day's proceedings concluded at 11h20.
The Guinness World Records London office followed up with a  due diligence worldwide to check and see if in fact there were any other people or companies in the world that complied with this attempt and it was duly verified that Gibson's are in fact the world record holders for the 'Most Varieties of Milkshakes Commercially Available'. Phew!!!
"We are really proud to be the biggest in the whole world," says Ian Halfon, proud co-owner of Gibson's Gourmet Burgers & Ribs.
"We are proud of Africa, the V&A Waterfront and last but not least, Gibson's Gourmet Burgers & Ribs and our dedicated team.
"So please come and share this amazing achievement with us and enjoy your way through the WORLD'S largest selection of shakes."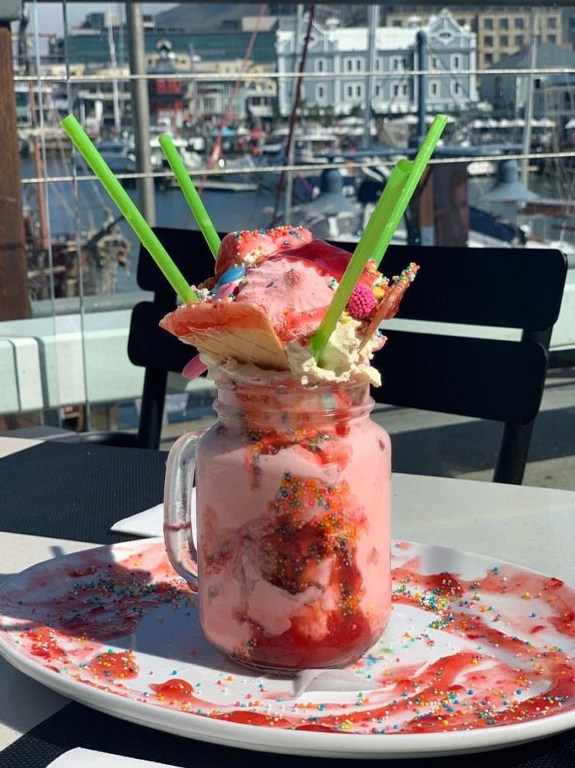 Milkshake Paradise
If you're wondering which handspun double-thick Gourmet Shake you could order (all made with "only the best ingredients like pure pure full cream", here are just some of the exquisite flavours on offer: Chocolate Brownie, Caramel Fudge, Lunch Bar, Butterscotch, Peanut Butter & Crunchie, Honeycomb, Toasted Almond, Nutella & Mascarpone, Oreo Cheesecake, Malva & Custard, Crème Brûlée, Milky Bar White Chocolate, Tiramisu, Milo & Banana, Sticky Toffee Pudding, Koeksister & Maple Syrup, Real Strawberry, Chocolate Toffee Cashew, Butter Pecan, Apple Pie & Cream, Salted Caramel and so much more…
There's also Fat-Free Shakes, Vegan Shakes, Yoghurt and Frozen Yoghurt Shakes, Adult Shakes and Freek™ Shakes jam-packed with indulgent treats – all served with eco-friendly straws.
When Ian and co-owner Doron Duveen opened the restaurant they had no idea they were starting a journey to a Guinness World Record… but they had such a great response to their shakes, that the options grew as demand grew.
"Also, our unique Freek Shakes were the very first in South Africa, and we now own the trademark. Others have tried to replicate it with limited success," Ian and Doron told SAPeople in an exclusive interview.
It's no surprise their milkshakes have been such a hit. They admit "we are both shake lovers… it shows in our waistlines!"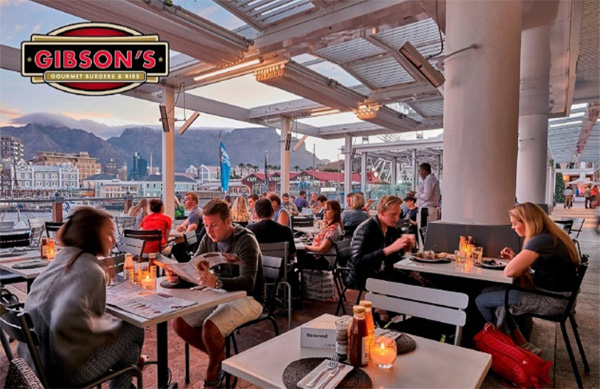 If you're a tourist (or a local!), you'll love the views – prime Waterfront location seats with a panoramic view of the Waterfront and Table Mountain!
Ian and Doron's Slick Restaurant Group is also big into social responsablity – partnering with Tygerberg Hospital to increase corneal transplants… 'helping someone in the dark'.
Their burgers are also award-winning, and with over 50 "burgerlicious" options (including banting and vegan burgers), we asked Ian and Doron if having the most burgers will be the next world record they try to break?
"Thanks for the idea," they said, "We may name a burger after you ?" So – if you're near the Waterfront, head to Gibson's and please order the SAPeople Burger!!! (And don't forget the Koeksister Shake to go with it – expats flock to Gibson's for this one!)
Visit www.gibsonsburgers.co.za